Our new and improved, white finish cordless lawnmower has a run time of up to 40 minutes* and a charge time of just 1 hour. It automatically adjusts its speed to tackle thicker, longer grass. The reengineered blade is designed for power and efficiency..
Carbon Steel Blade
Lightweight at 13.5kg
Adjustable Cutting Height
1 hour Fast Charge
Compact for Easy Storage
Free Delivery
2 Yr Warranty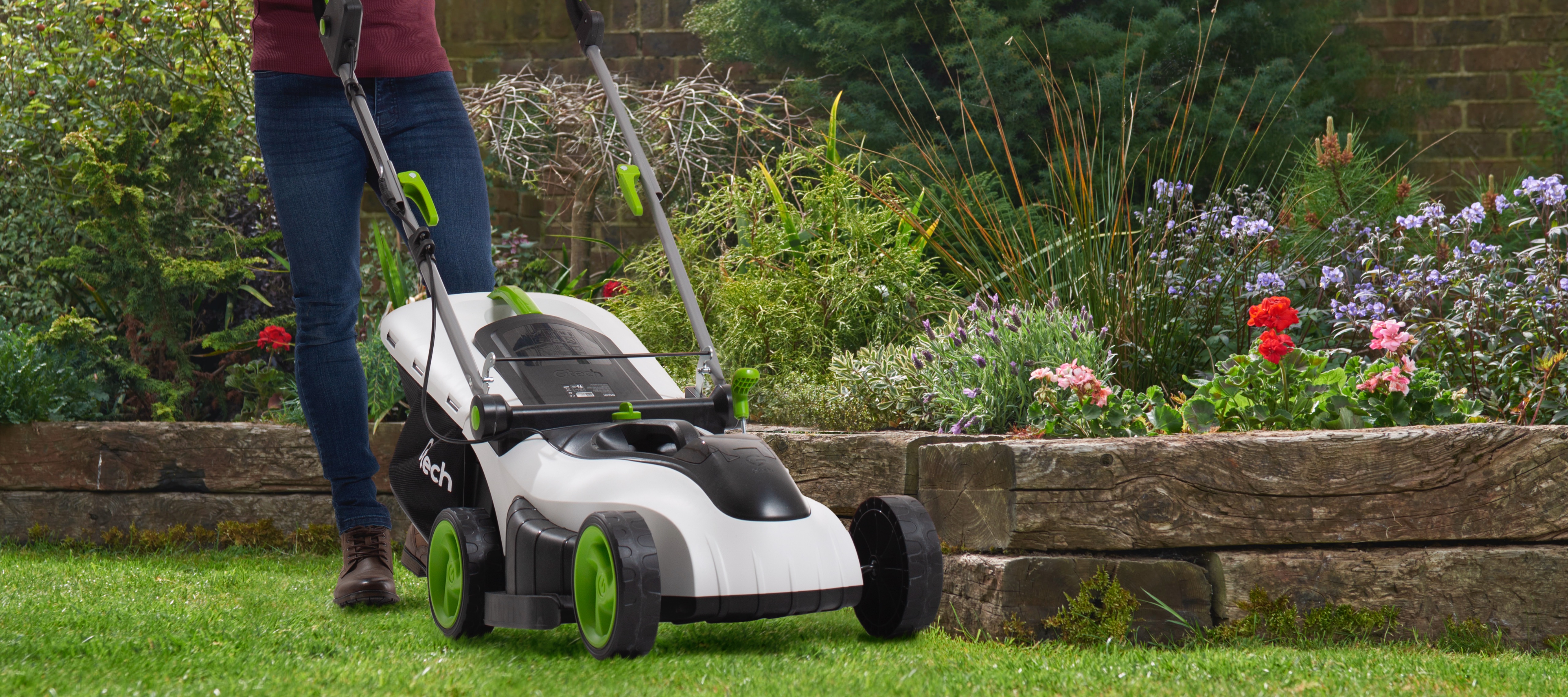 Battery lawnmower
With a battery powered lawnmower you can forget the days of tangled cables and messy petrol. The CLM50 uses a 48V Lithium-ion battery to give you up to 40-minutes* of run time for a 1-hour rapid charge leaving you more time to enjoy your garden.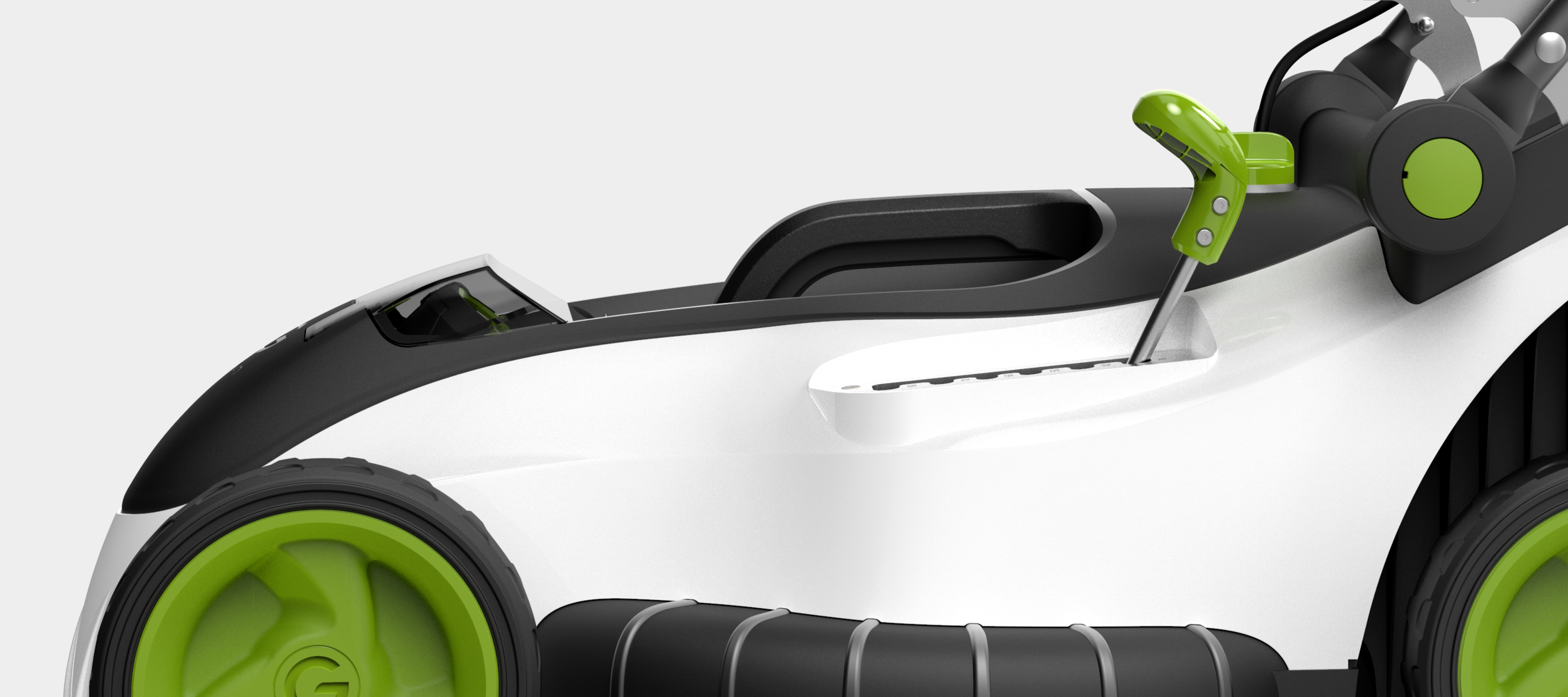 Lightweight and easy to control
With no tricky set up, you'll be good to go in no time. Simply insert the battery, push the activation button and pull the lever. The lightweight lawnmower with its large wheels moves easily around the curves of your garden - not just in straight lines.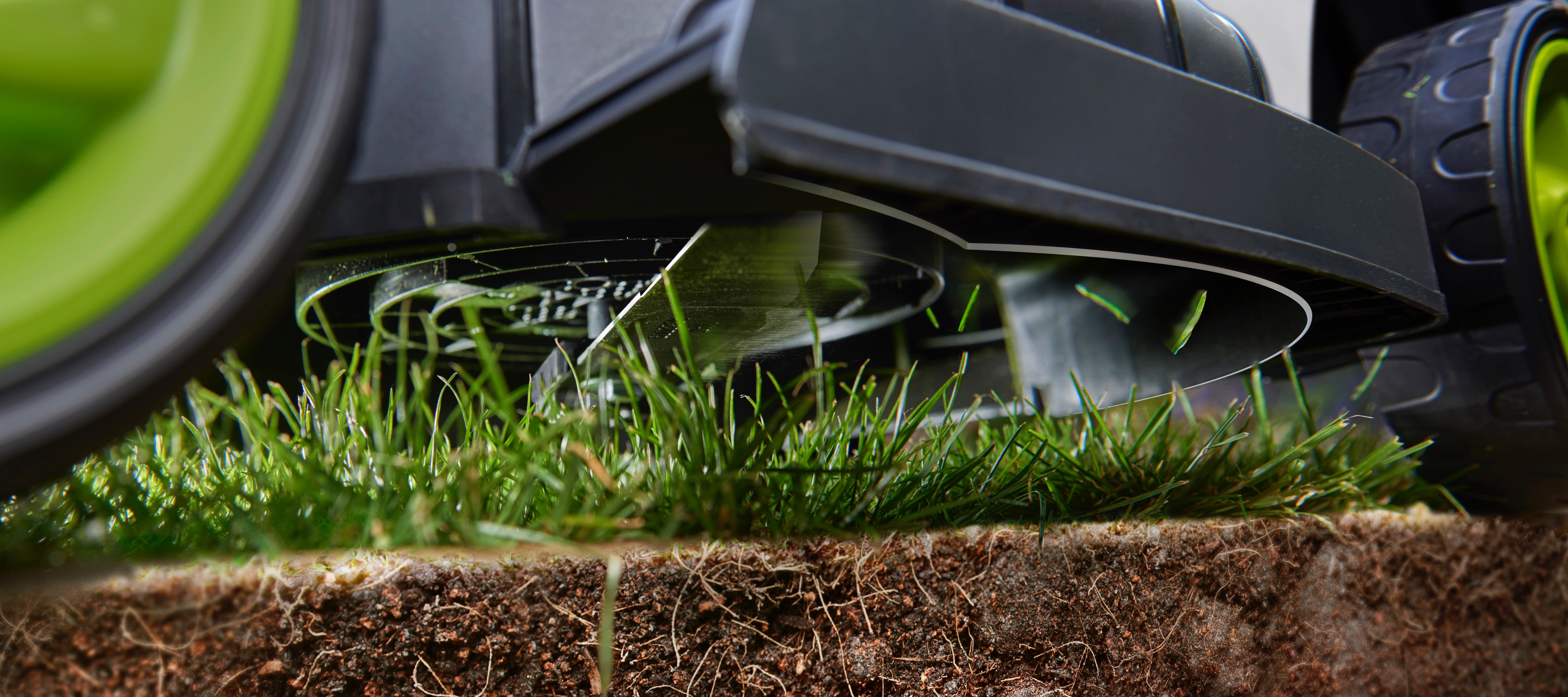 OMNIBLADE cutting technology
The intelligent blade in our Cordless Lawnmower runs at 2800 rpm, until it senses extra power is required and it then rotates faster to 3500 rpm making sure that you get the power when you need it.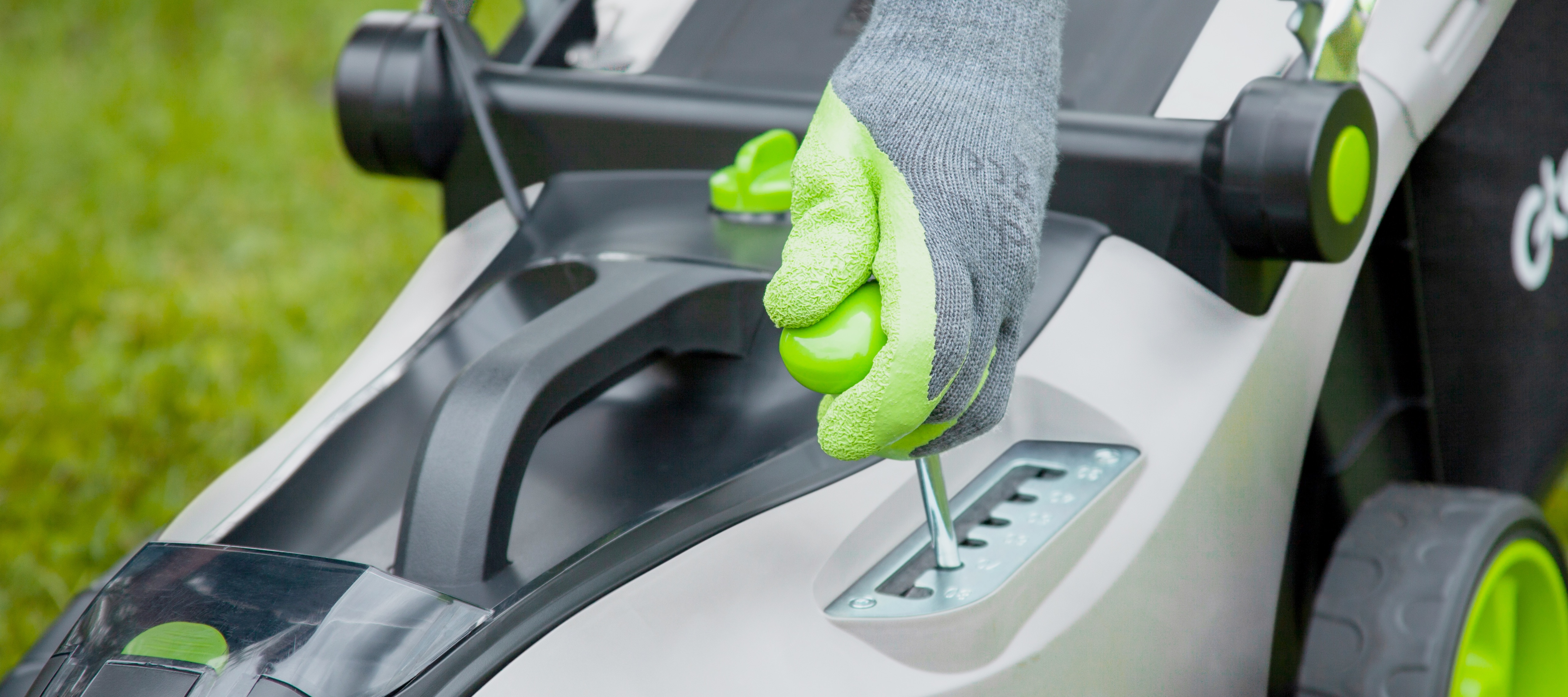 Adjustable cutting height
Have full control over the look of your lawn with adjustable cutting heights, with a choice of 10mm increments between 30mm and 80mm. Whether you want a quick tidy up or the first cut of the season, there is a setting for every occasion.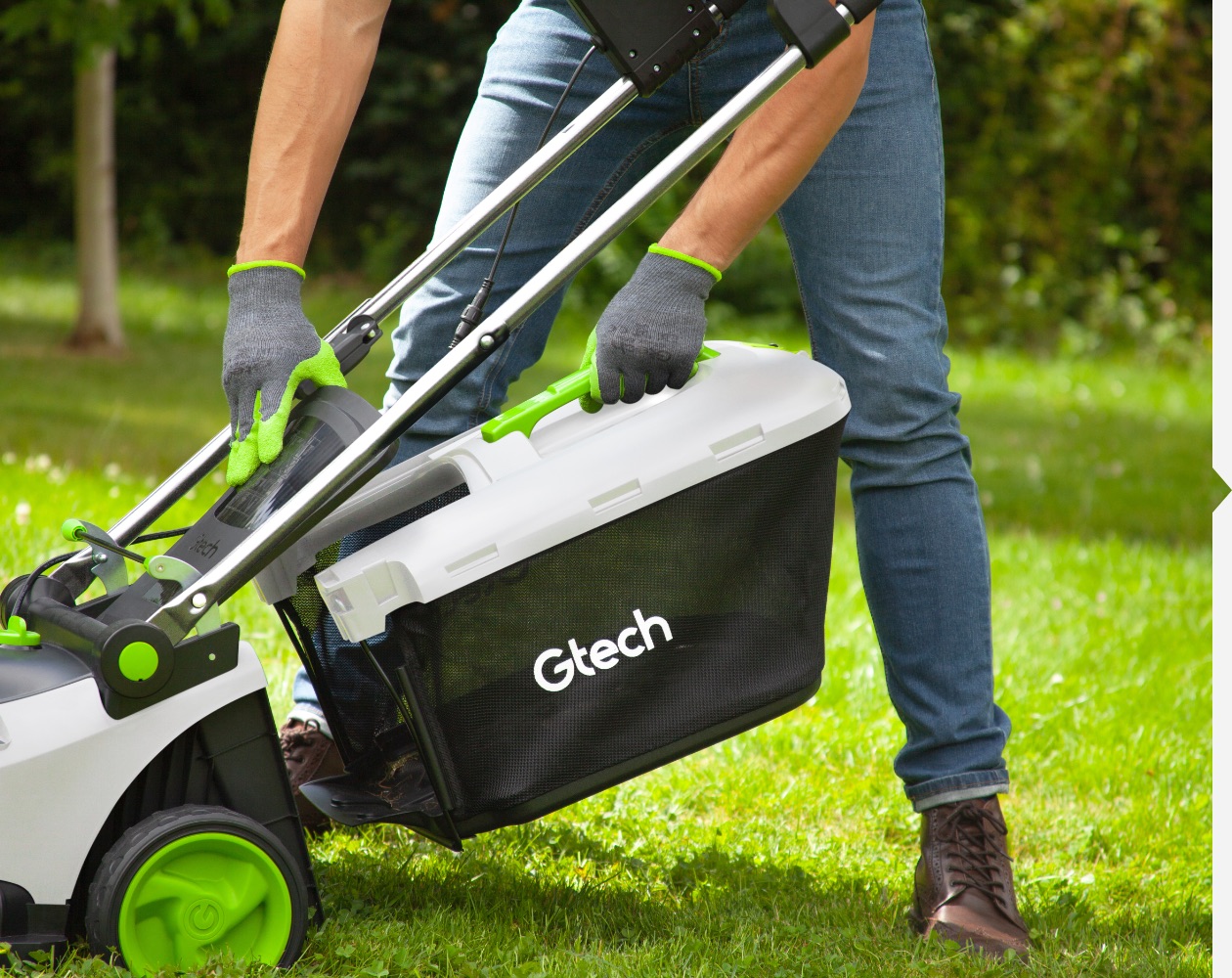 50 L Grass Bin
Spend less time emptying your grass bin and more time enjoying your garden with our bigger grass bin, holding up to 50L of grass cuttings. The grass bin has a handy indicator flap, letting you know when it is time to empty.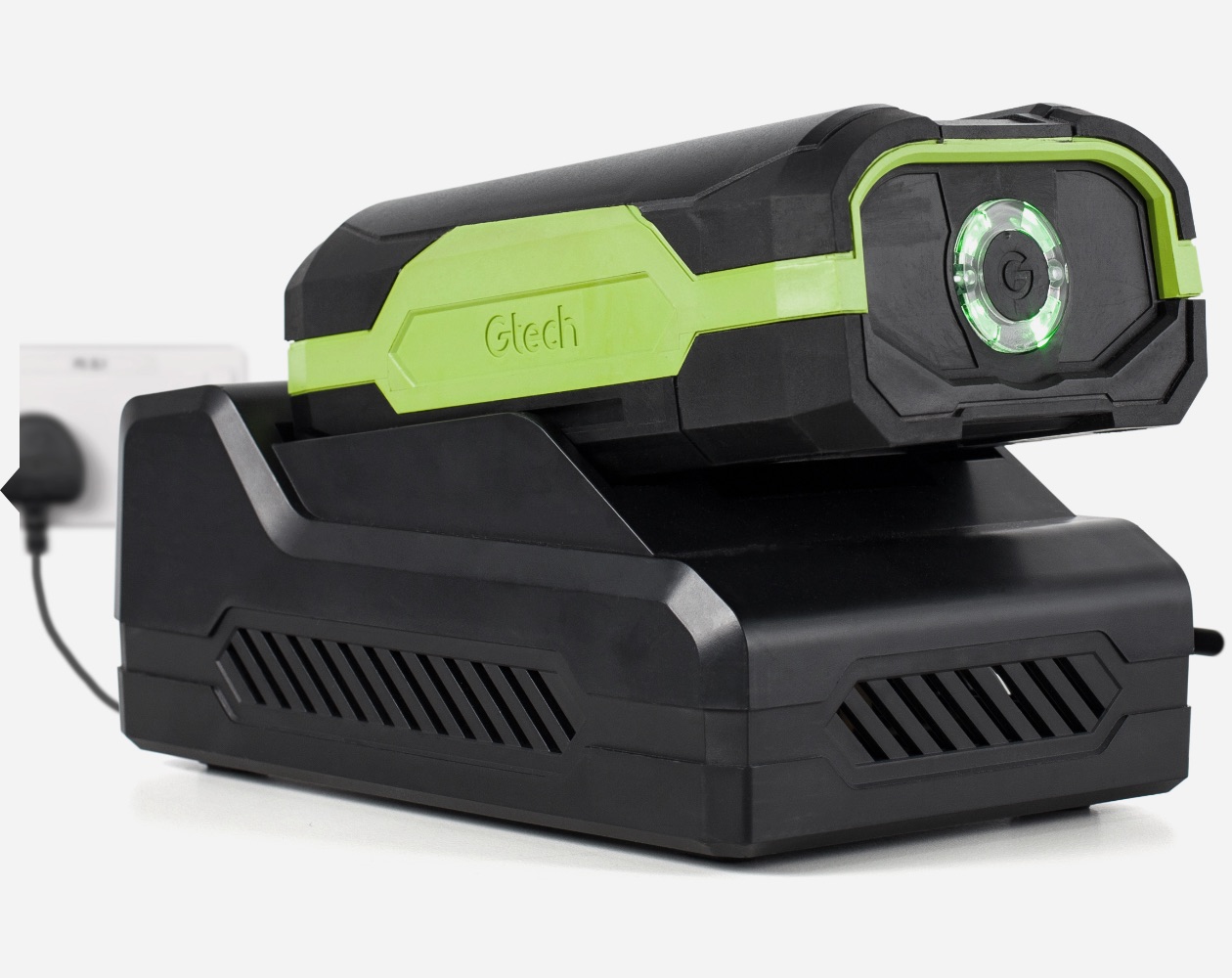 Rechargeable Lawnmower with 1 Hour Rapid Charge
Get a full charge of your battery in just 1 hour. For each full charge, you get up to 40-minutes* runtime from your 48V Lithium-ion battery. The battery itself stays safe when in use, clicking in to place in your Cordless Lawnmower in a casing that snaps shut to keep it in place and away from any debris.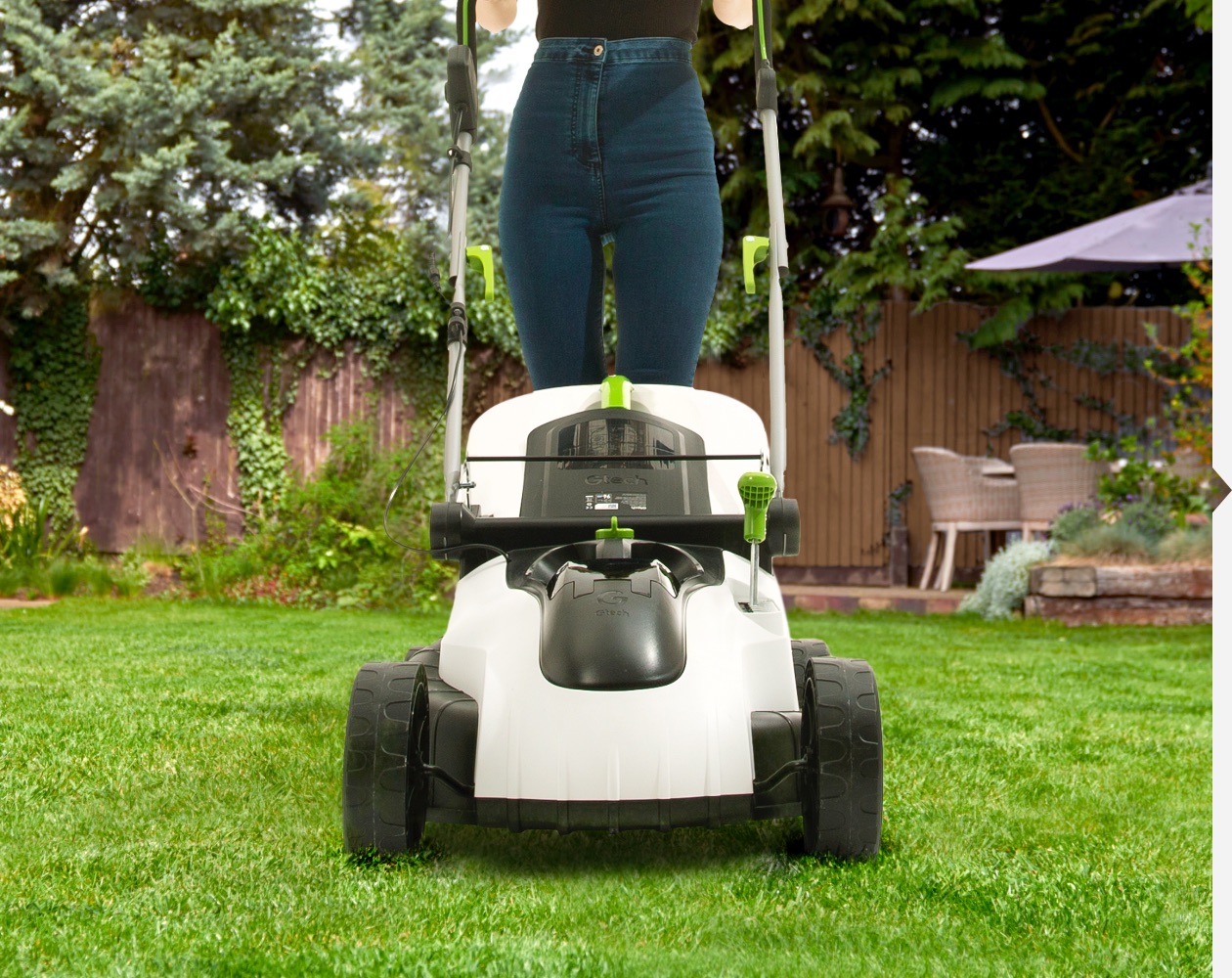 Generous cutting width
With a single blade, get a cutting width of 420mm for efficient results. Get into every corner reaching close to the edge of your lawn with fewer passes giving you a precise finish.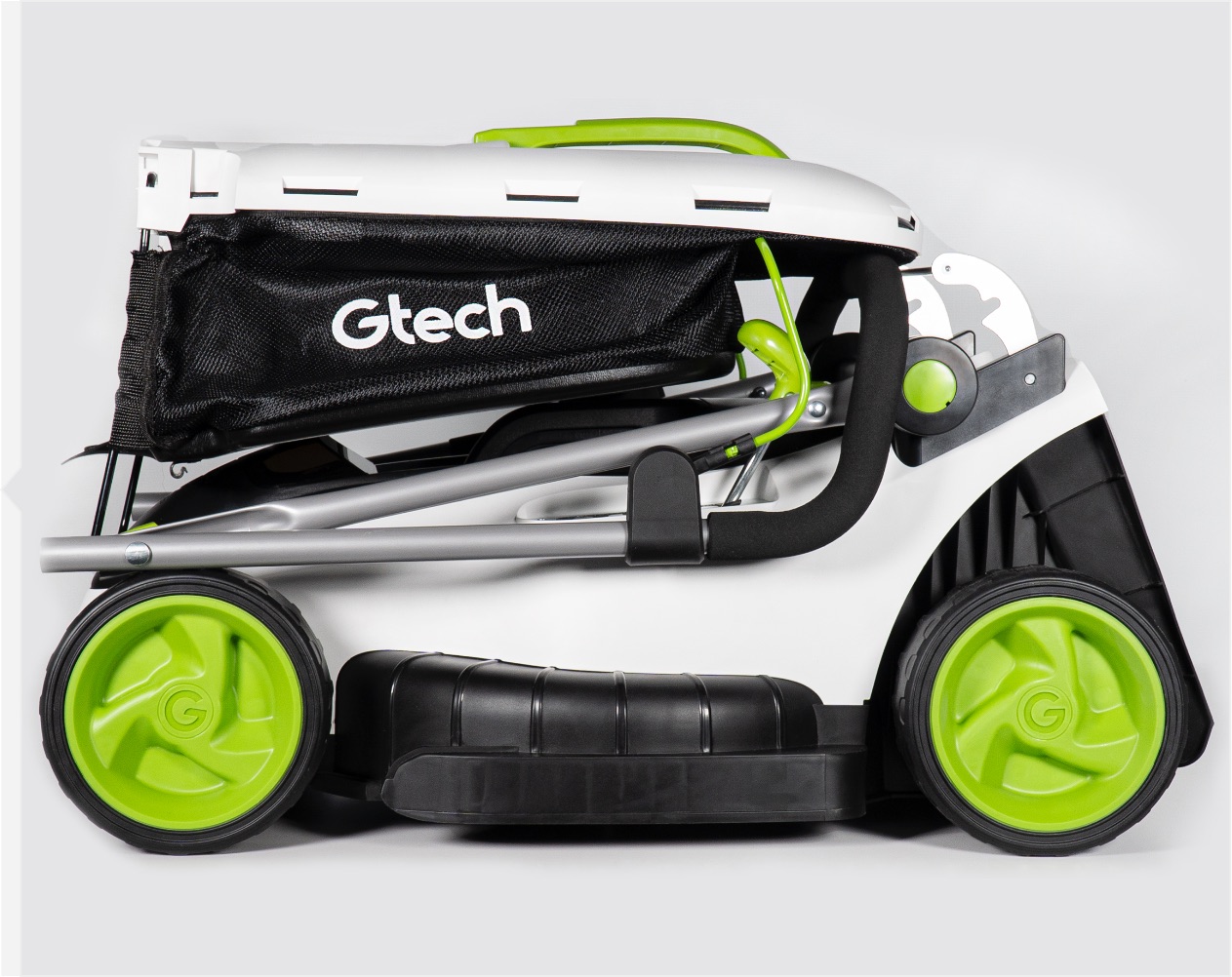 Smart storage
When not in use, your battery powered lawnmower can fold away to store compactly in your shed for when you next need it. Simply remove the battery for charging, remove the grass box and fold down the handles. With a convenient carry handle, you can carry your lawnmower from the shed to your lawn with ease.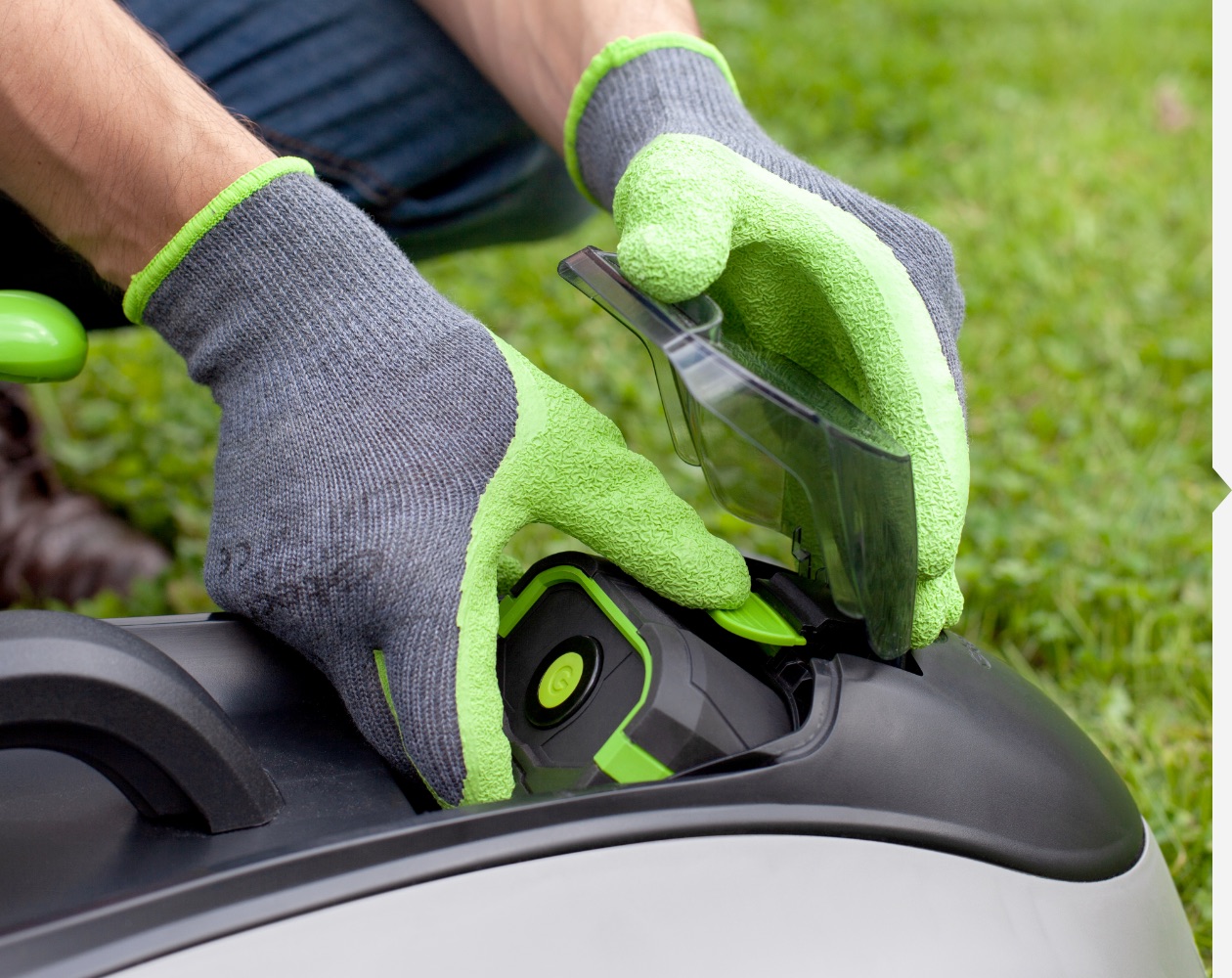 Low maintenance
With no petrol to buy and store, and no pull cord to snap or get stuck, our mower offers a low maintenance gardening solution. There's no trailing charging cable either, so you don't need to worry about cutting through it while you're mowing, helping you roam free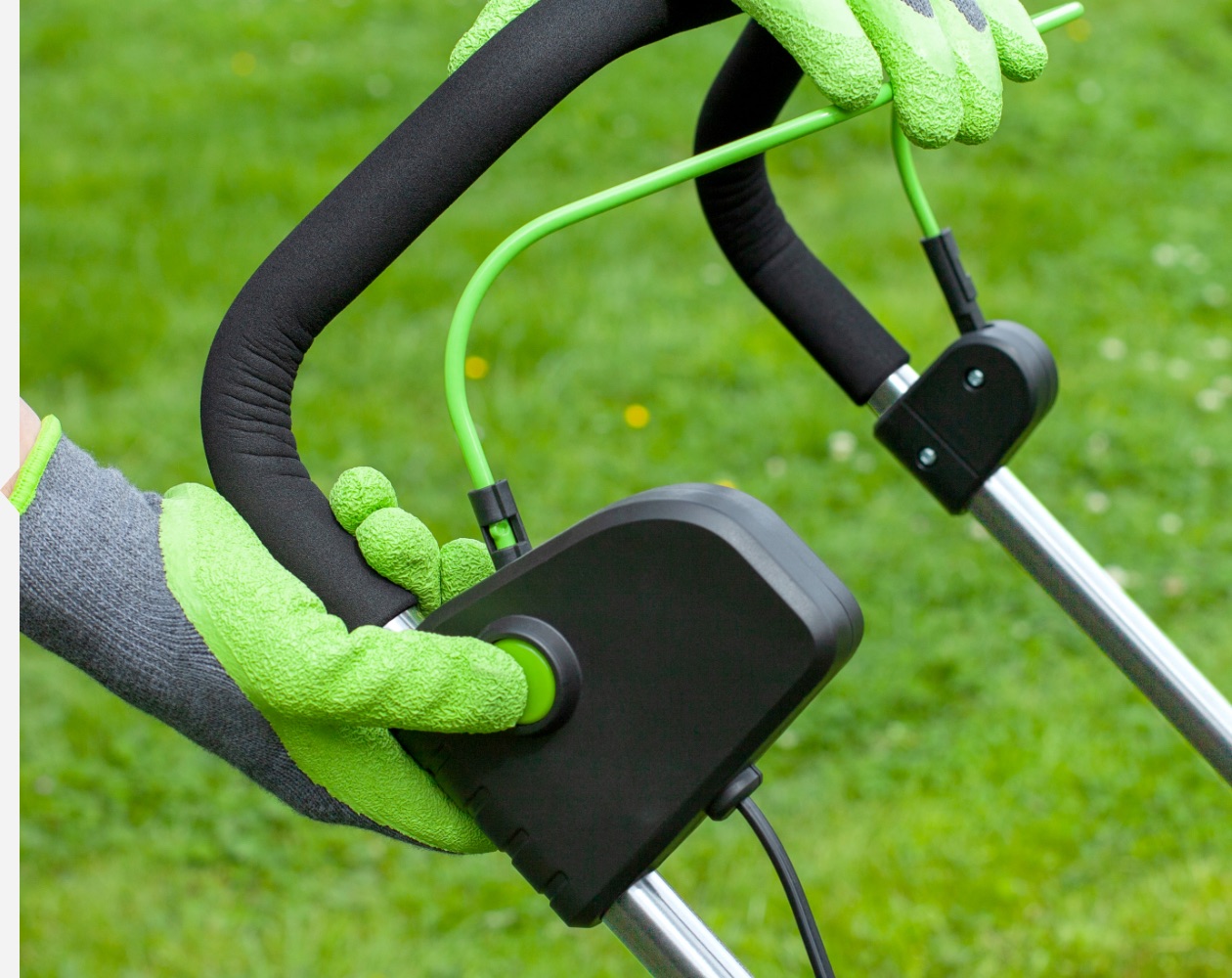 Safety first
Your safety is our priority, which is why our battery powered lawnmower features an operational safety key. It has to be in the 'On' position for the mower to start and can be turned to the 'Off' position and stored on the mower when you're finished. Our two-step start ensures that the electric lawnmower doesn't turn on by accident, simply push the activation button and pull the lever. Garden with confidence, knowing that you're in control.
*Runtimes quoted may vary depending on condition of grass being cut.
All products ordered from www.gtech.co.uk or by telephone from Gtech are covered by a 30-day money back guarantee. If you change your mind, we ask that you return the product to us in its original condition in its original packaging with your proof of purchase within 30 days. We will happily either exchange it or give you a full refund. Please note we are happy to arrange the return carriage but we do ask that you cover the cost which incurs a charge of £10. Our 30-day money back guarantee does not affect your statutory rights.
Limited 2-year manufacturer's guarantee.