Our new Gtech cordless Combi Drill is a powerful and versatile tool that gives you the freedom to tackle jobs around the home. This sturdy tool is easy to use and comfortable to hold with no cord to hold you back. You can rapidly switch between drill, hammer and screwdriver modes with 21 different torque settings, ideal for driving jobs requiring precision.
Includes Battery, charger & Drill Bits
Max 30mm Wood, 10mm Steel Drill Capacity
Max 13mm Diameter Chuck
Drill, Hammer & Screwdriver Modes
Bundle Includes
Combi Drill Bare Unit
Power Tool Battery
Power Tool Charger
Drill Bits
£25 Saving on the Combi Drill Bundle

Compared to buying items individually.
Special Price
£129.96
Regular Price
£154.96
Free Next Day Delivery
2 Yr Warranty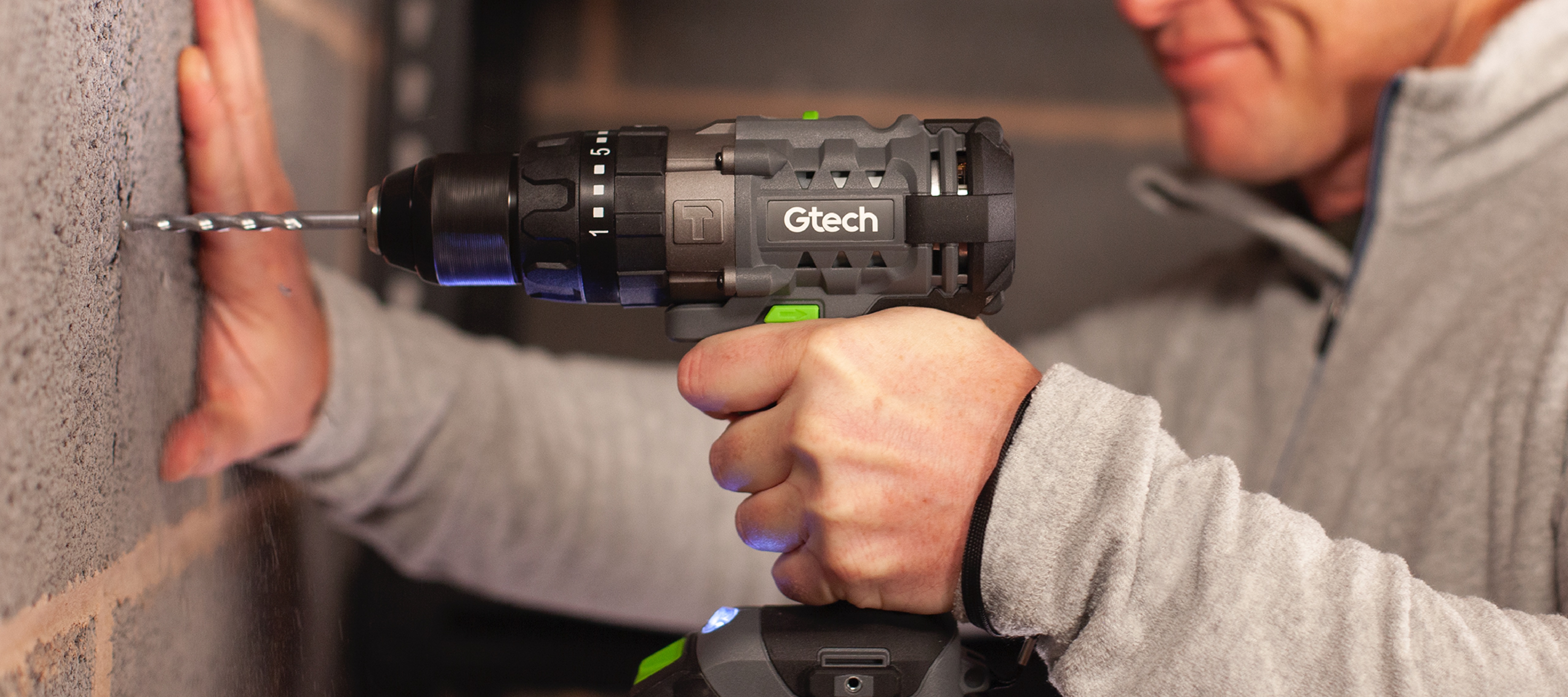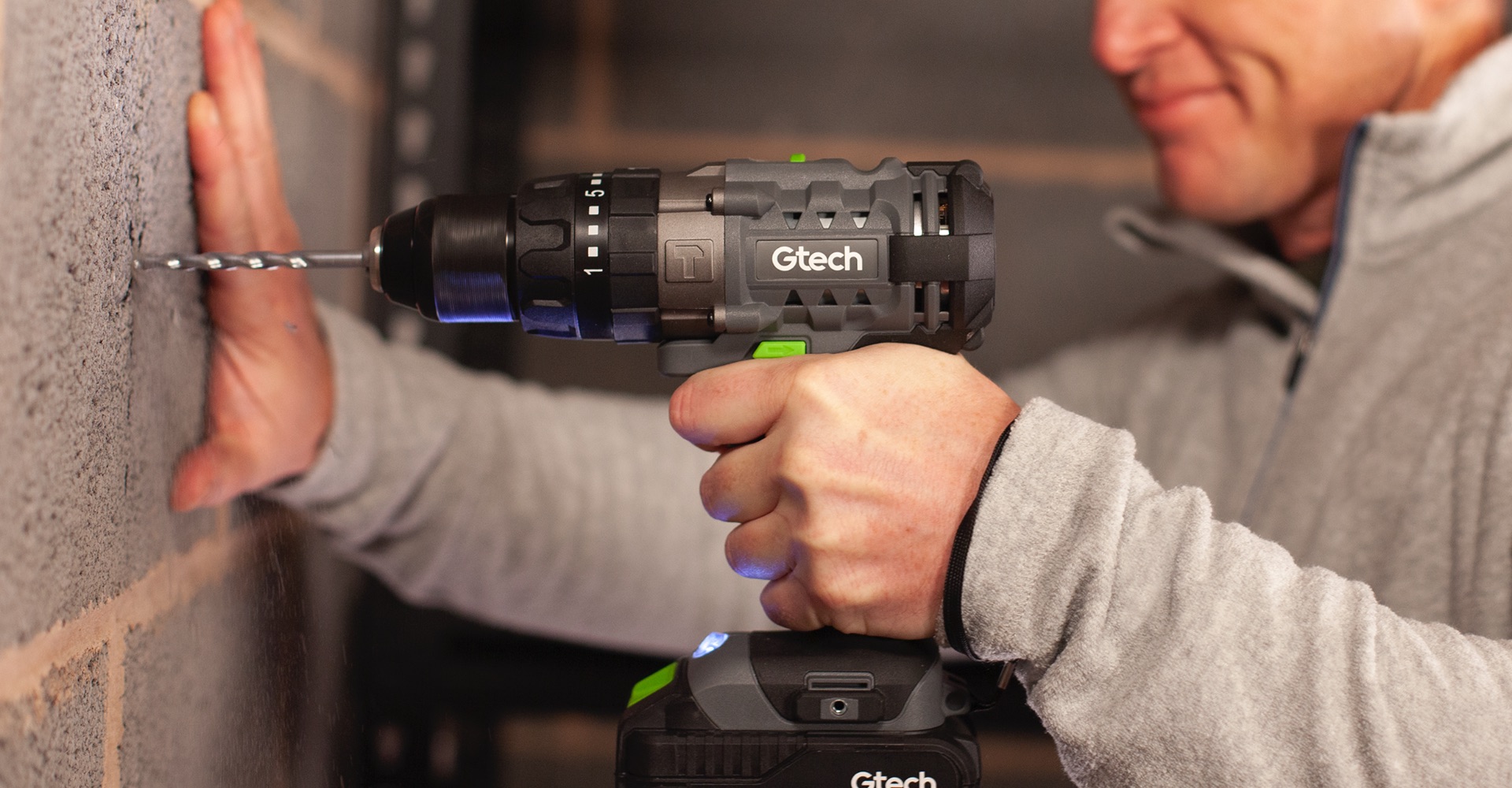 Versatile Combi Drill
This powerful and versatile combi drill gives you the freedom to tackle jobs around your home with confidence. Designed to meet the most popular DIY tasks, the combi drill offers an impressive set of features with easy operation in a modern design, ideal for any home. The unit operates with our new universal 20V battery, which works with all Gtech power tools.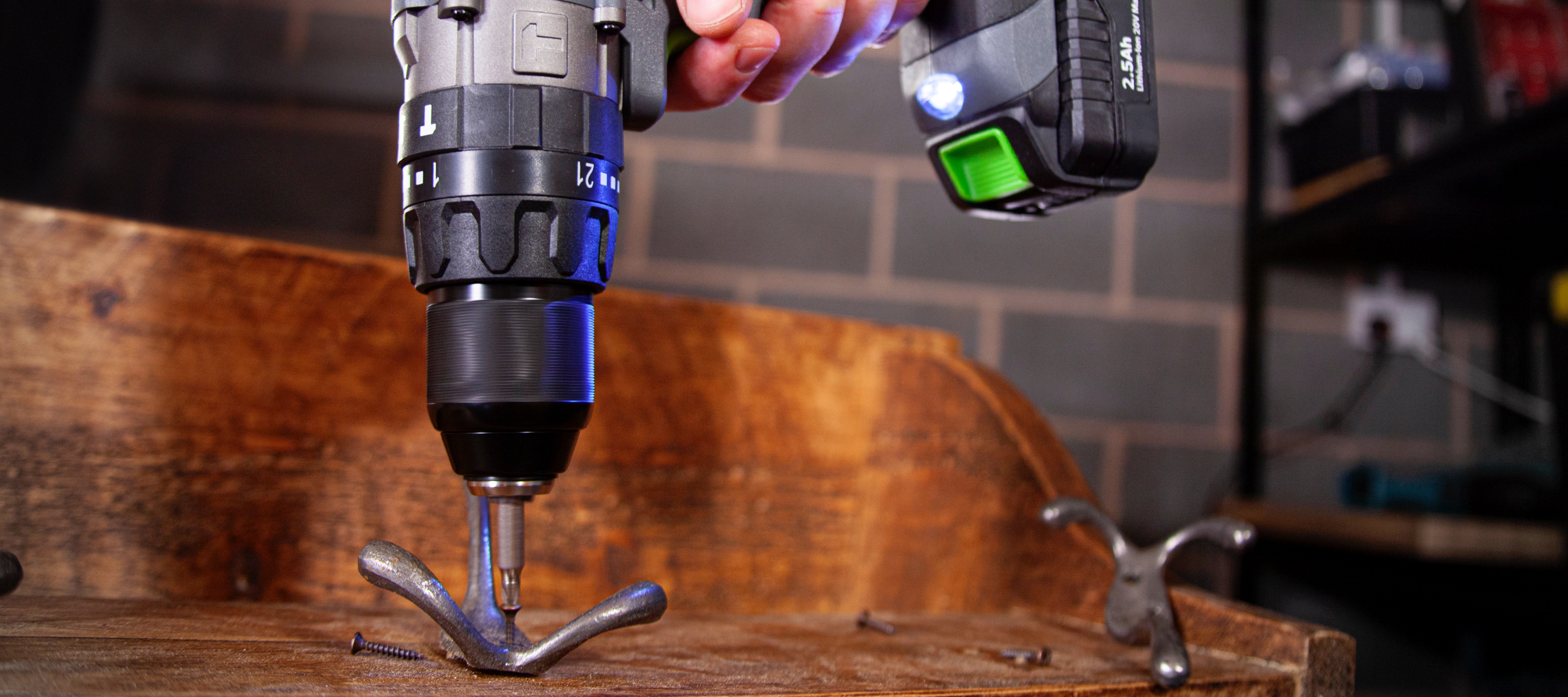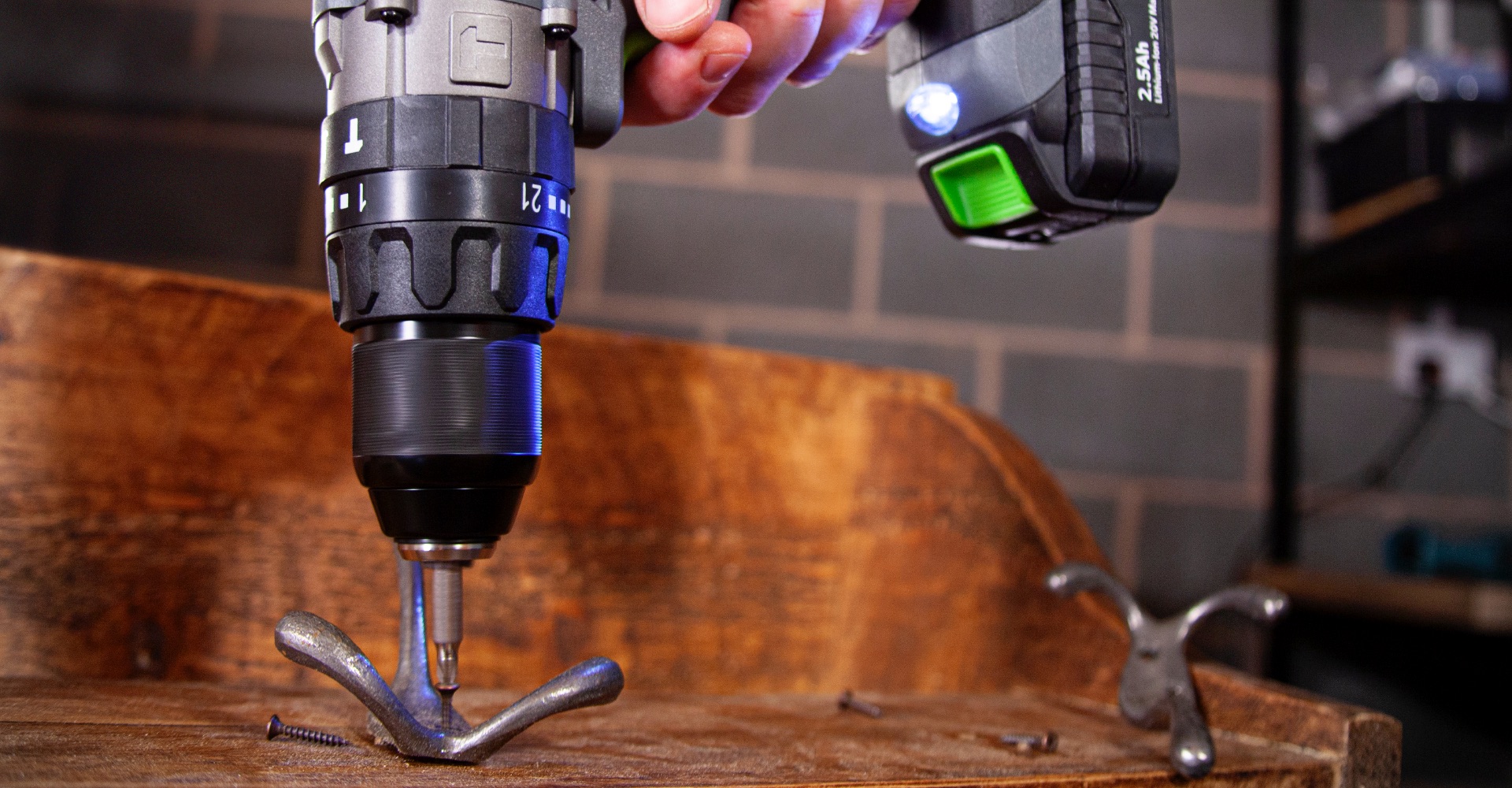 Impressive Power
The motor, gearbox and keyless chuck are designed to provide you with power when you need it, ideal for working with a variety of materials such as woods, plastics, metals and masonry. The unit has 2 gear settings for low and higher drill speeds and a variable speed trigger. When you pull the trigger, it gently applies power to the motor ensuring you can maintain a high level of control.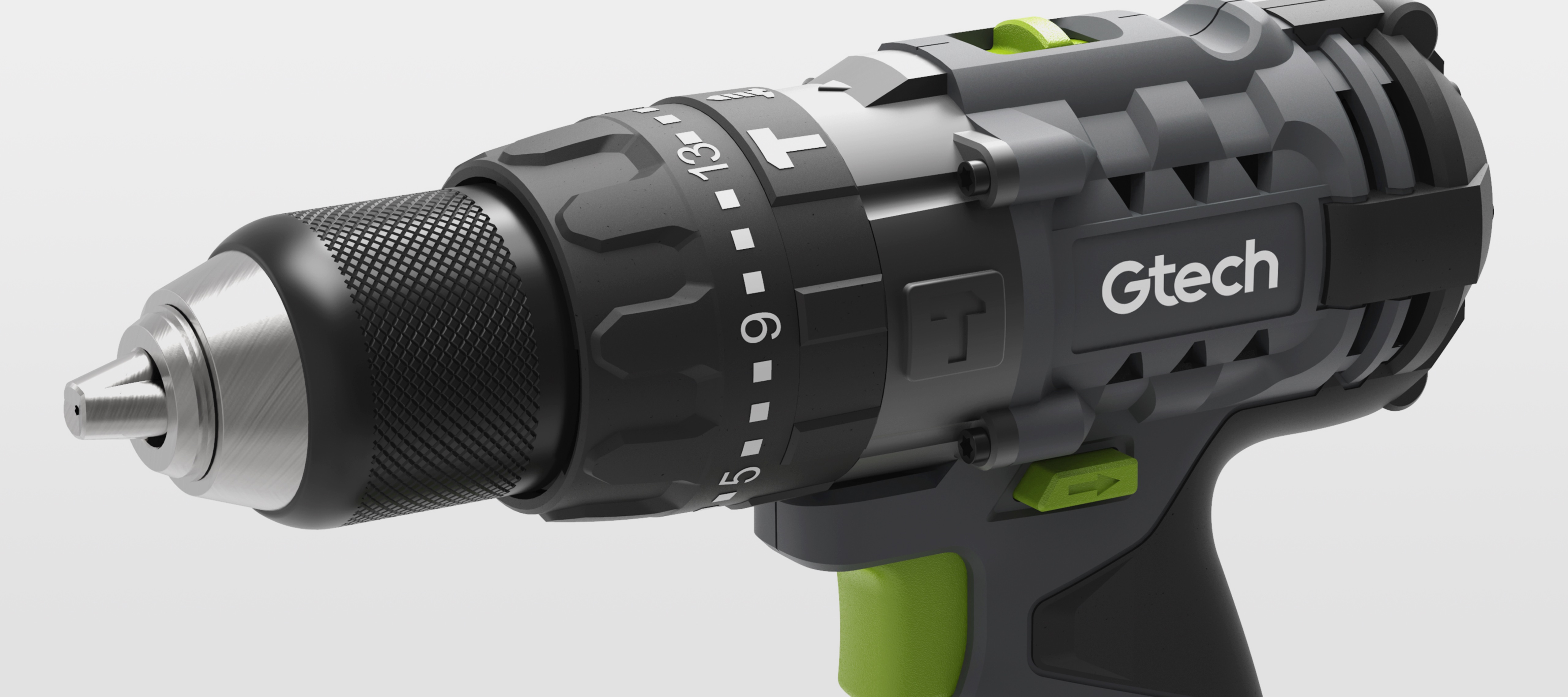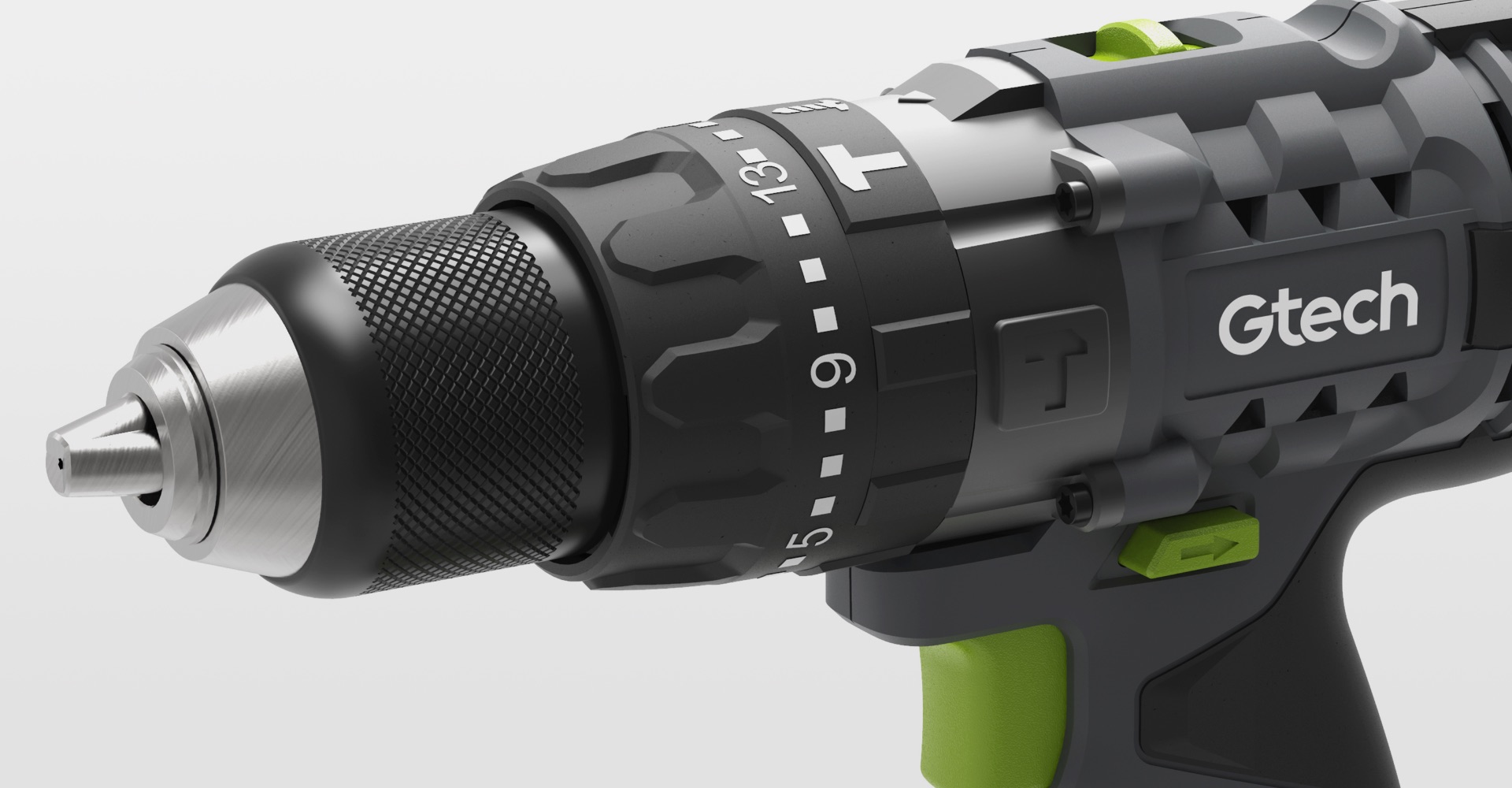 Quick Click Controls
Rapidly switch between modes. The cordless combi drill offers 3 modes of operation for popular tasks with our 'quick-click' selection. The chuck accepts bits from 2 to 13mm and can rotate from 0 to 1,700rpm when drilling. Screwdriving mode offers 21 torque settings to ensure no damage to the screw, and hammer drill mode has 2 gears and can supply up to 27,200bpm, perfect for drilling into different types of masonry.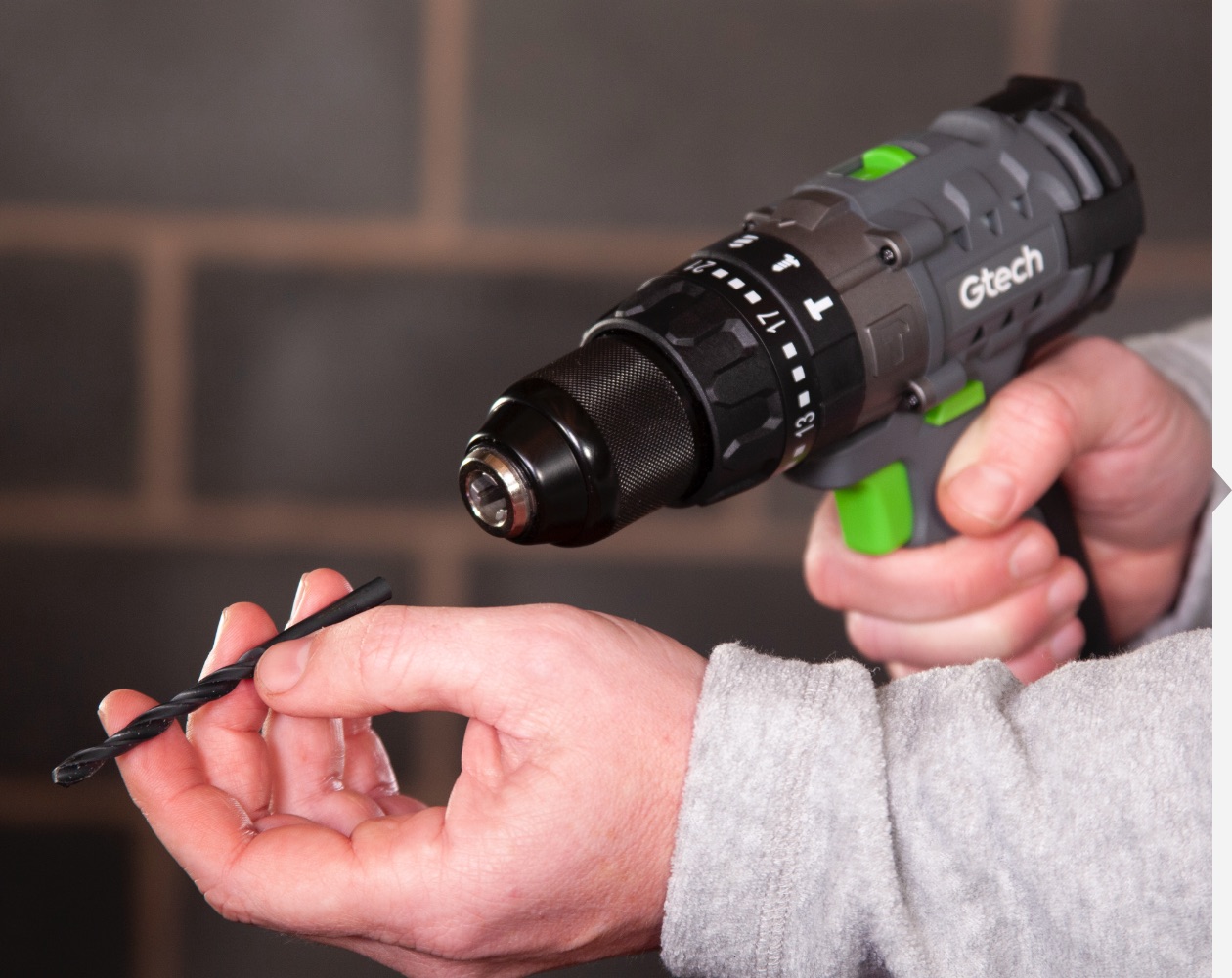 Quick changes
The cordless combi drill has a keyless chuck making it easy to change drill bits. With the drill off, load the bits by twisting the chuck open and closed by hand. This bundle comes with a Combi Drill Set that includes 9 different bit diameters; 6 for drilling wood or metal and 3 for drilling masonry.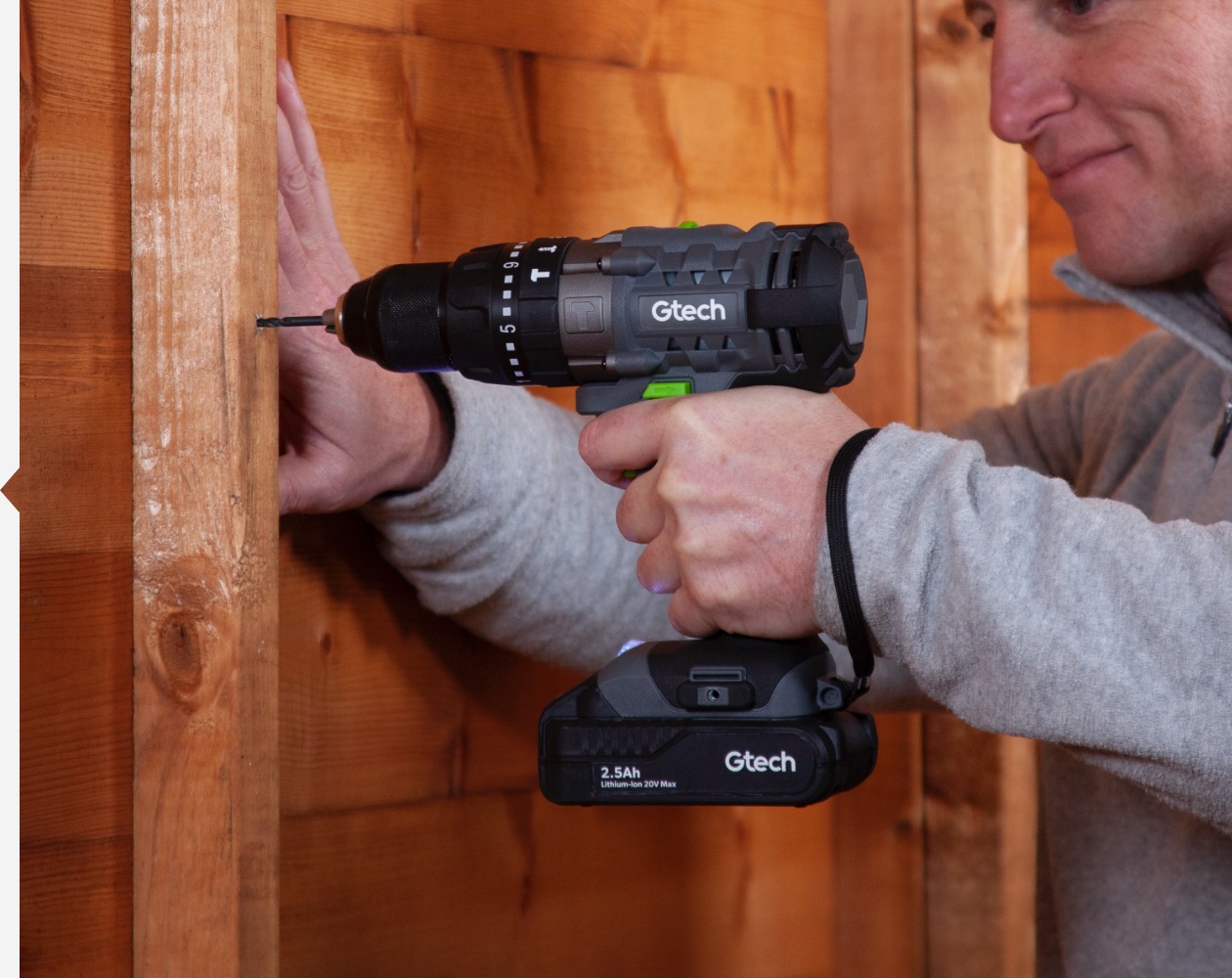 High capacity brushless combi drill
The all metal gearbox and chuck of this brushless combi drill ensure the unit maximises performance with drilling capacity of up to 30mm thickness in wood and 10mm thickness in steel.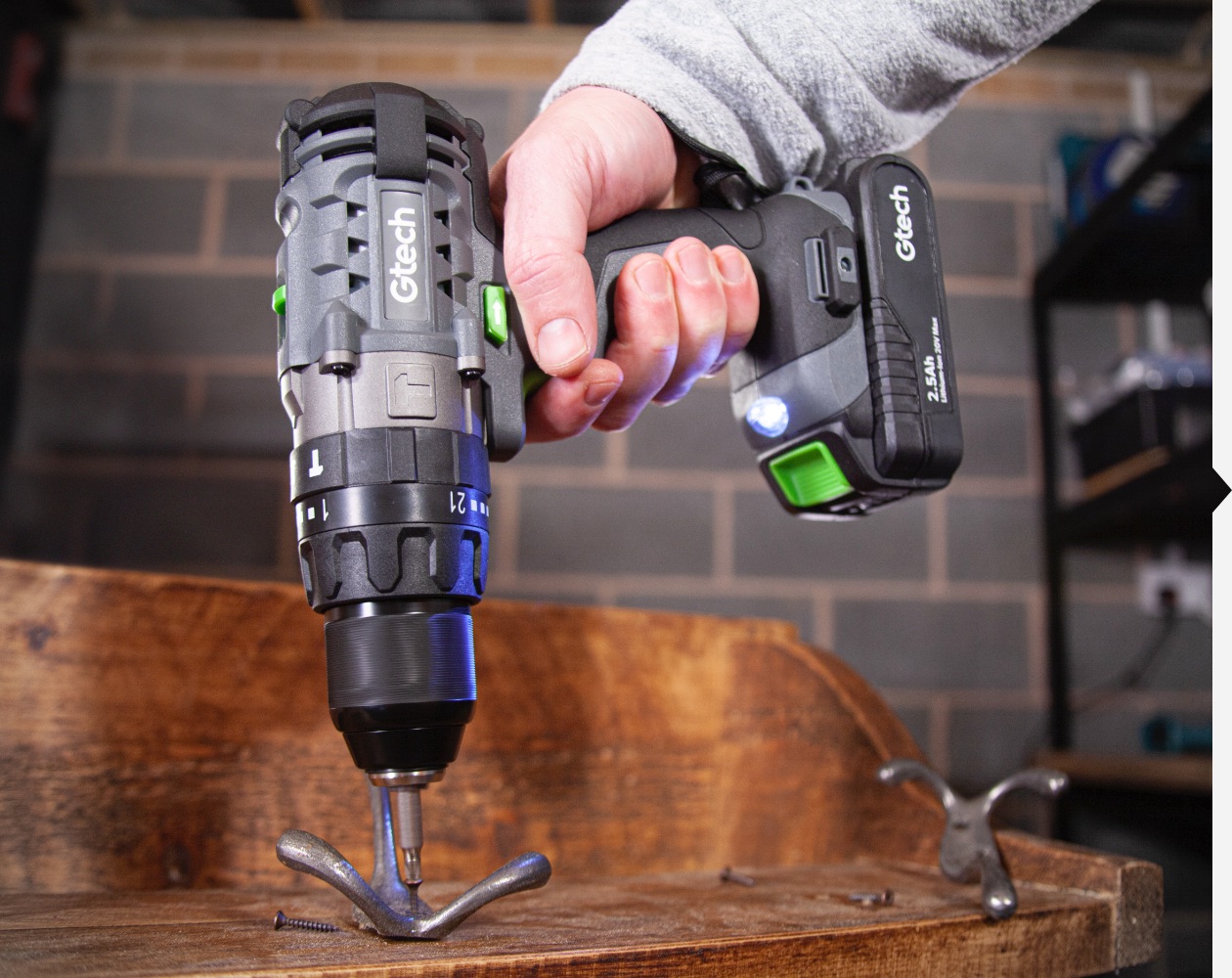 Variable speed
The combi drill has a speed sensitive trigger and a two-speed motor that allows accurate user control. Low gear can operate from 0 to 450rpm and high gear from 0 to 1,700rpm, giving you total control when tackling any task.
Sturdy and easy to use
The robust design is compact and well balanced for comfortable operation and includes user-friendly features such as an LED light to help make your DIY tasks as effortless as possible.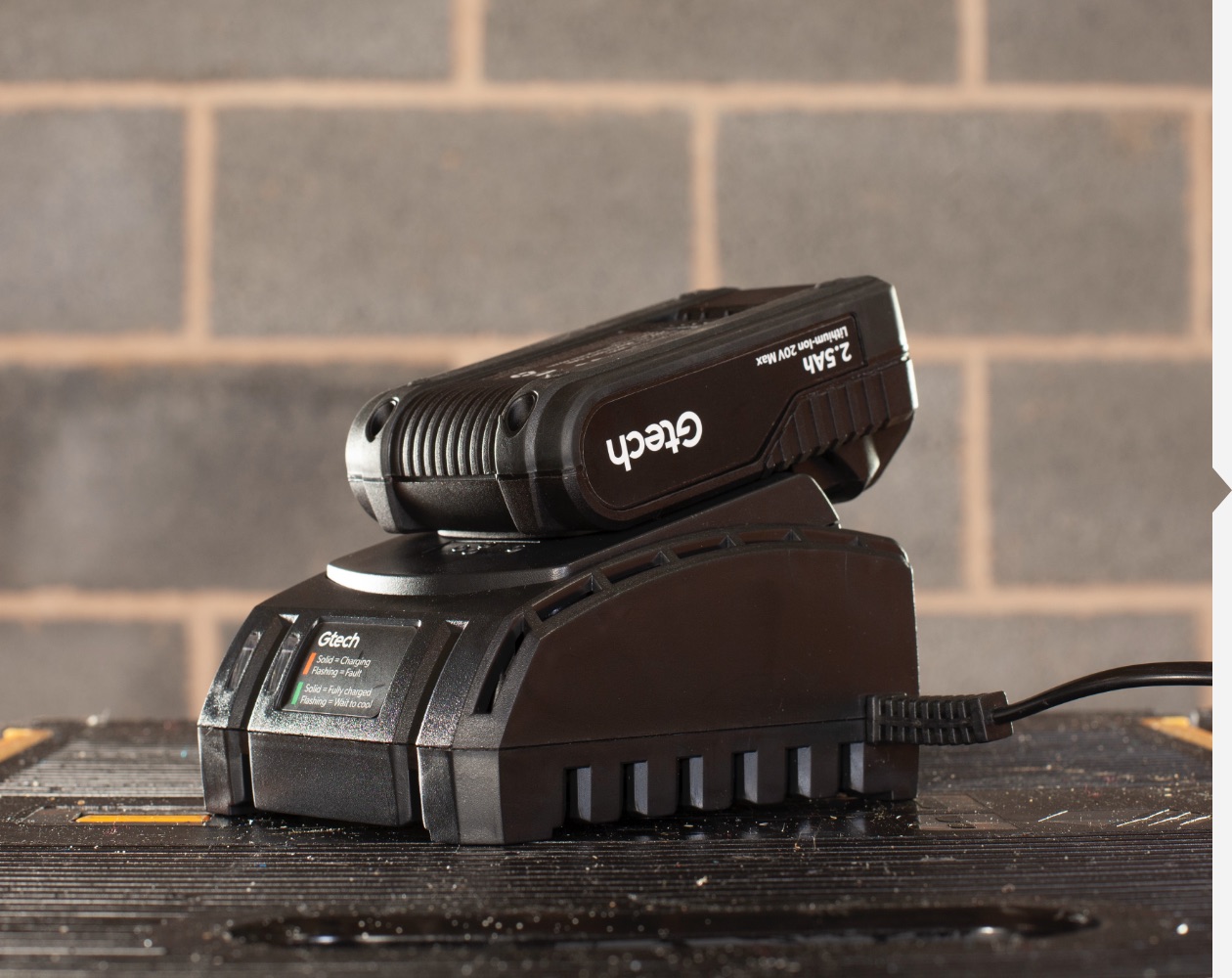 20V Power Tool Battery
All of our Gtech power tools use a common 20V battery* and charger so you can build up your collection at a more affordable price. Check out the full Power Tool range here.
*Runtimes quoted may vary depending on materials and task.
All products ordered from www.gtech.co.uk or by telephone from Gtech are covered by a 30-day money-back guarantee. If you change your mind, we ask that you return the product to us in its original condition in its original packaging with your proof of purchase within 30 days. We will happily either exchange it or give you a full refund. Please note we are happy to arrange the return carriage but we do ask that you cover the cost which incurs a charge of £10. Our 30-day money-back guarantee does not affect your statutory rights.
Limited 2-year manufacturer's guarantee.