Explore Our Carpet Sweepers Range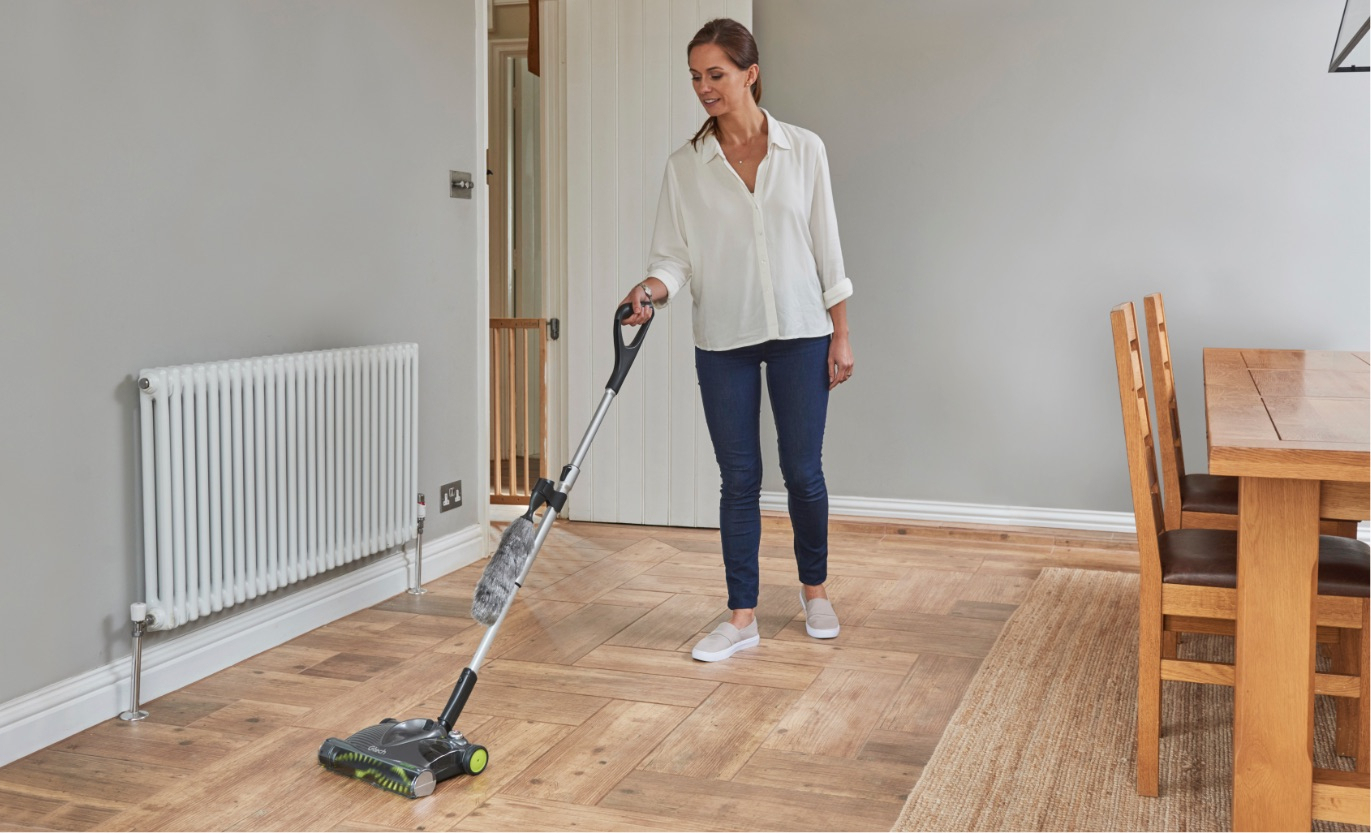 Introducing


Carpet Sweepers

For a quick clean up or lightweight alternative, choose from our range of cordless carpet sweepers. Our sweepers glide over carpets and hard floors, picking up dust, pet hair and dirt with ease. With no filters to clean or bags to empty, and no settings to change, you can just grab and go!
Browse all Products
Advanced Sweeper SW02

Our original carpet sweeper is lightweight, hardworking and practical for use in homes low on space.

Upright & Handheld Carpet Sweeper
Lightweight at 1.6kg
Quiet Cleaning
Low Maintenance
60 Minute Runtime

Lithium Sweeper SW22

Alloy strengthening, edge sweeping and easy steering make this product perfect for homes with pets.

Upright & Handheld Carpet Sweeper
Lightweight at 1.6kg
Quiet Cleaning
Low Maintenance
120 Minute Runtime
Carpet Sweepers from Gtech
Save yourself the hassle of dragging a heavy vacuum around the house with our lightweight, cordless carpet sweepers.
Not only will you find our range of high-performance power sweepers easy to use, they're also far more versatile than traditional carpet sweepers. Specifically, where others struggle to clear hardwood floors, Gtech floor sweepers glide effortlessly across all floor types.
As for those hard to reach areas, like under sofas and coffee tables, just lie your cordless carpet sweeper flat to clean low-level debris like a pro. Or, to tackle particularly awkward corners and crevices, add the duster attachment. It's that simple.
In addition to their light-duty cleaning convenience, our cordless carpet sweepers are economical, too. In fact, one full charge of our SW22 Lithium Power Sweeper costs less than 1p! What's more, there are no vacuum bags to constantly replace. To start afresh, just slot the debris out using the ejector at the head of your sweeper.
Stuck for choice between our two power sweeper models? Let us point you in the right direction.
We recommend our SW02 Advanced Power Sweeper for quick clean ups and speedy once-overs – it's your simple 'grab and go' cleaning device. Our SW22 Lithium Power Sweeper, on the other hand, is better suited to the trickier tasks on your to-do list, such as removing stray pet hair from carpet. It also takes less time to charge, lasts longer and is a lot lighter than other rechargeable carpet sweepers on the market.
Find out more about the SW02 Advanced Power Sweeper and SW22 Lithium Power Sweeper.
Carpet Sweepers FAQs
Where vacuums (like our
upright vacuums
and
stick vacuums
) use suction power, floor sweepers rely on manual movement to turn the brush bar. Our floor sweepers guarantee a more efficient clean, however, as the reliable battery helps to spin the brushes quickly, helping you pick up more debris with every pass.
Our Gtech power sweepers are bagless. Just remove the 0.5l dust tray from the head of your sweeper for a quick and hassle-free refresh.
While we recommend our
pet and handheld combo
for thorough pet cleaning, our
SW22 Lithium Power Sweeper
is particularly effective at those quick 'tidy ups' of pet hair. This is thanks to the strengthened zinc alloy and specially-designed brush bar which are designed to sweep away stubborn strays.