Our new weather-proof wall mounted patio heater, will heat up to 6 metres in seconds, providing light and warmth all year long. Weighing just 1.5kg, the Heatwave electric heater is lightweight and simple to mount, with contemporary matt black finish, to look stylish on any home interior.
2 kW Power
6m instant Heat Radius
Wall Mounted
Weather-proof
Easy Assembly
Free Next Day Delivery
2 Yr Warranty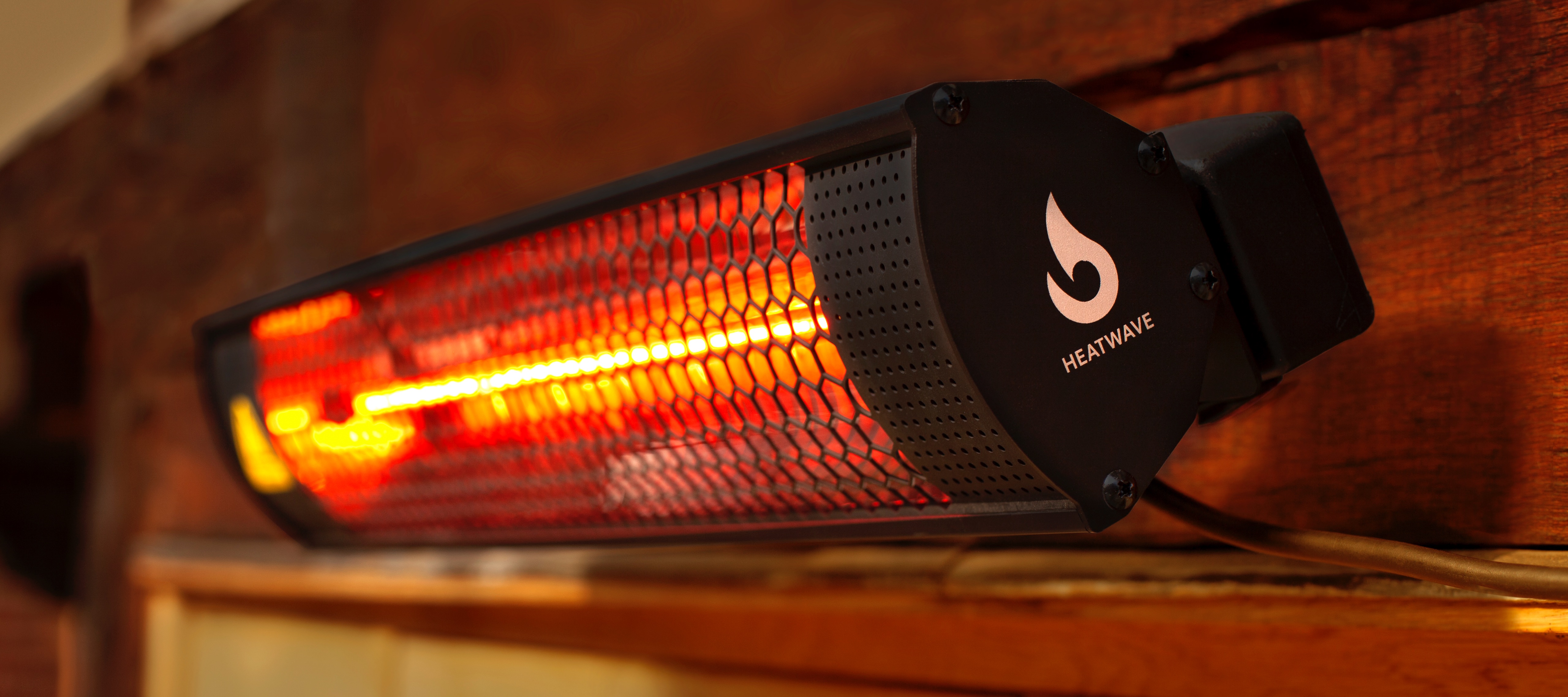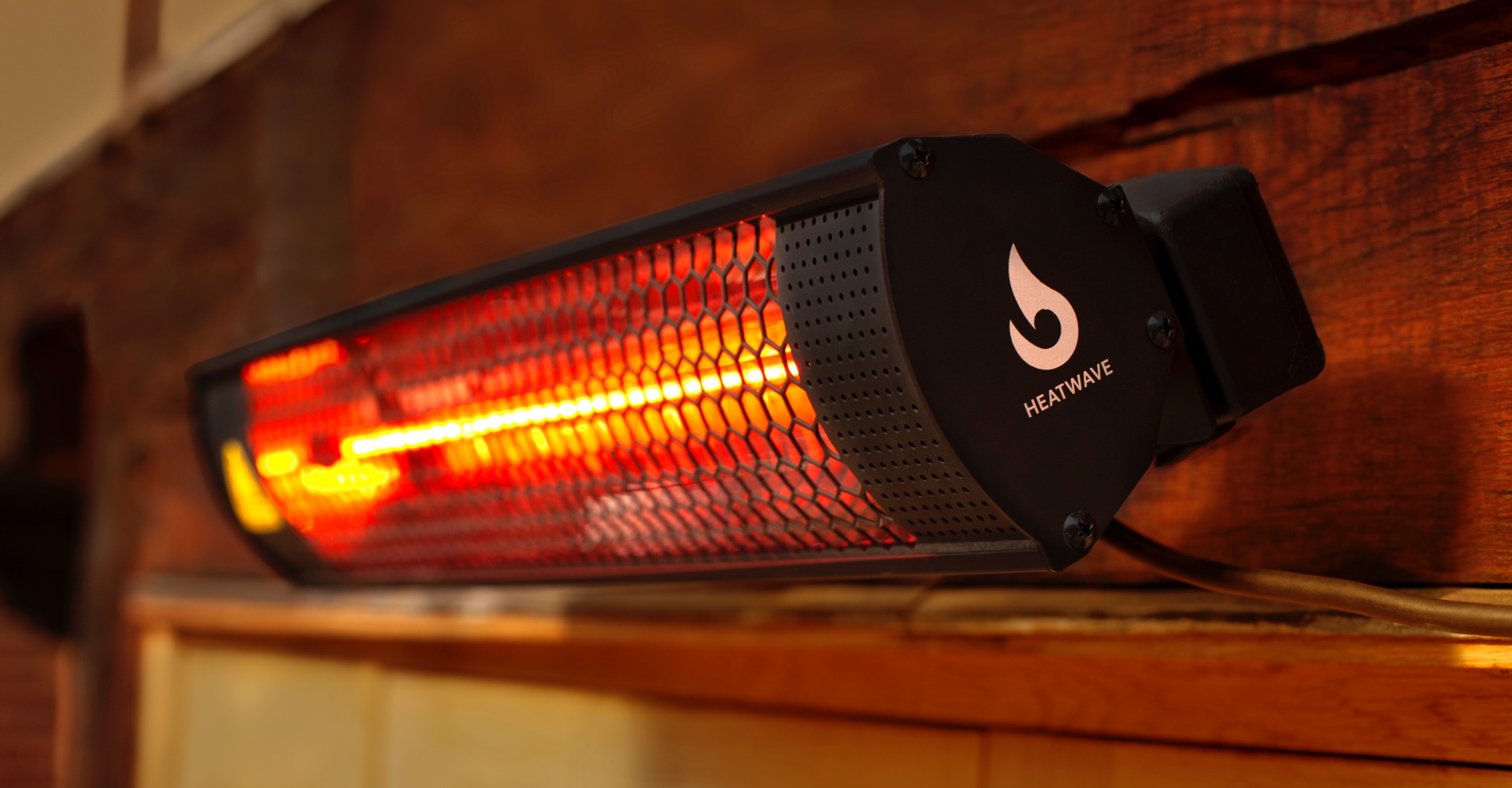 Heating All Year Round
The Gtech HeatWave patio heater provides a low glare, efficient, all year round heating solution. Infrared heat technology gives the sensation of warmth felt from the sun's rays, making your outdoor seating areas a comfortable haven - even if the air temperature or seasonal elements would usually confine you to the indoors.
Move into your outside
Balconies, patios, garages, stables and workshops - our precious outdoor spaces shouldn't need to be avoided outside of the few warm summer weeks of the year.
Don't be stuck inside, break away and enjoy the great outdoors with that book you can't put down, finish those emails or hit that garage workout you've been putting off. The Gtech HeatWave outdoor heater can be mounted on any wall or solid structure, so grab that hot chocolate and enjoy your outside spaces whatever the season.
Instant heat
Infrared heaters offer a technologically leading heating solution that delivers a relaxing and comfortable warmth, instantly - at the flick of a switch.
The radiant warmth experienced is a natural form of heat that we all feel on a daily basis, whether it's the warmth our bodies emit or the heat we absorb from the sun. The infrared Gtech HeatWave delivers an even spread of heat, warming people and objects directly.
Whatever the weather
The Gtech HeatWave is fully weather proof against whatever the British weather can throw at it, and due to the HeatWave's infrared technology, heat will not be lost to wind or atmospheric conditions as with traditional gas and electric heaters.
With it's compact size and easy installation you can now make the most of that sheltered corner all year round, whatever the weather.
Low energy, low cost
If you're looking for ways to save money on your energy bills* and invest in the latest heating technology, infrared heaters are the ideal choice.
Infrared heating is much more efficient than traditional forms of heating because much less heat is lost. Due to their efficiency, Infrared heaters use a lower wattage than other heating solutions, silently and discreetly converting almost 100% of the electricity they use into usable heat - providing the perfect cost and energy efficient heating solution for your home and outdoor spaces.
*HeatWave running cost is approximately 30p/hour using an average UK standard electricity tariff of 14.40p/kWh but may be higher depending on the customer's electricity supplier and tariff.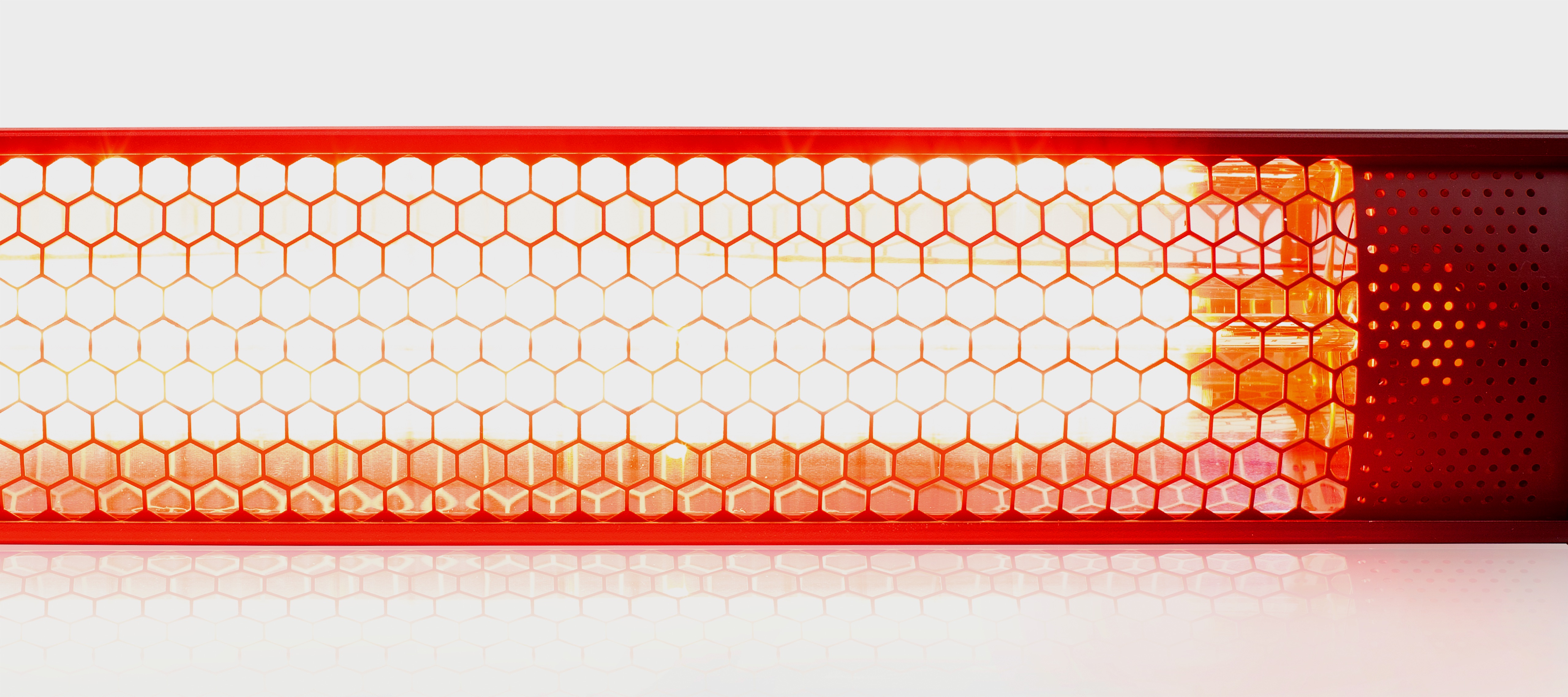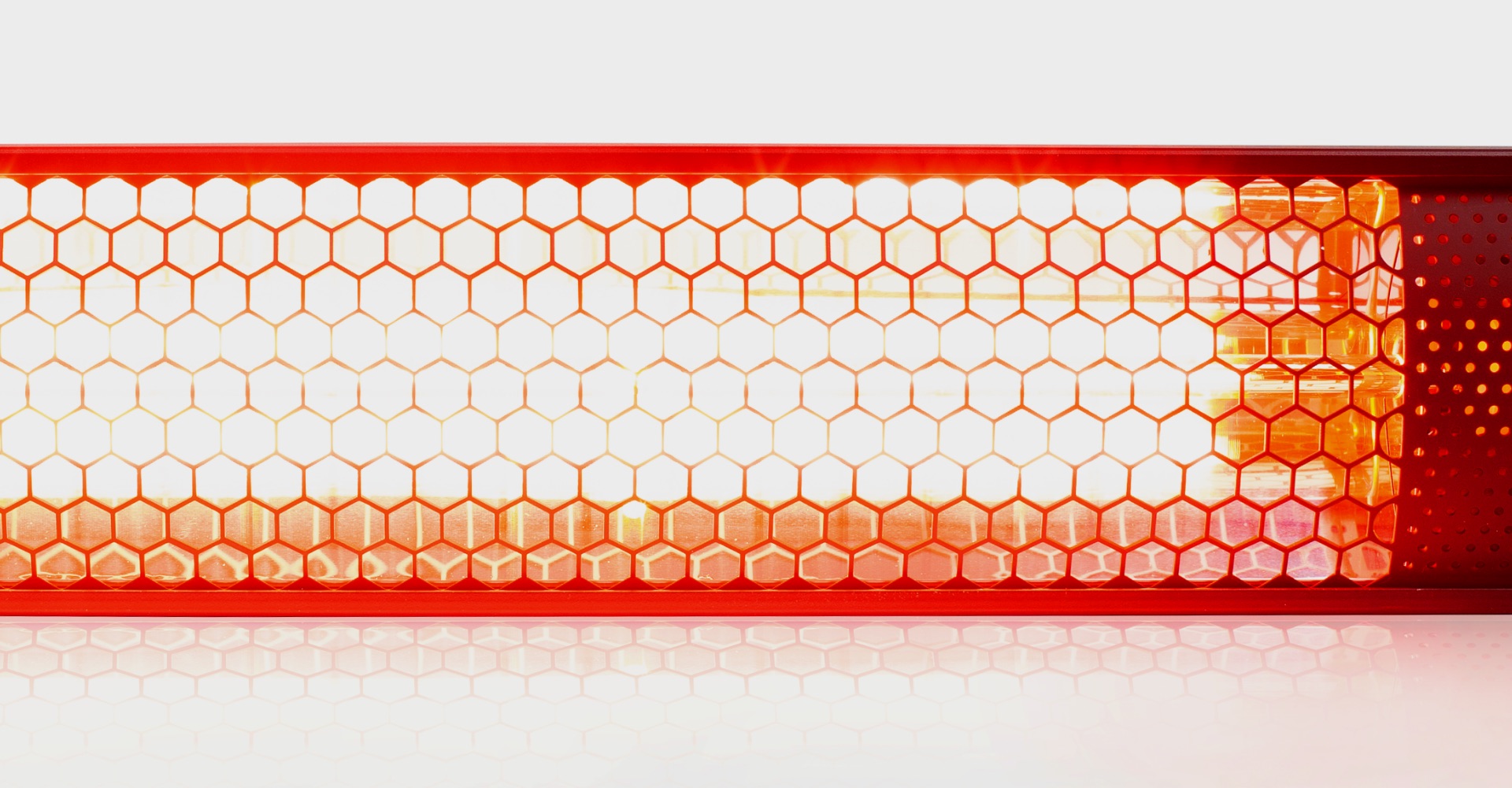 Infrared Garden Heater
Infrared heating creates a warm, evenly heated atmosphere. Infrared rays bounce around their environment, heating objects they come into contact with, including walls and people. Out dated patio heaters are expensive and inefficient, with the majority of heat lost as soon as its generated. The infrared powered Gtech Heatwave garden heater warms people and pets, with no need for storing bulky gas bottles or worrying about the hassle of them running out.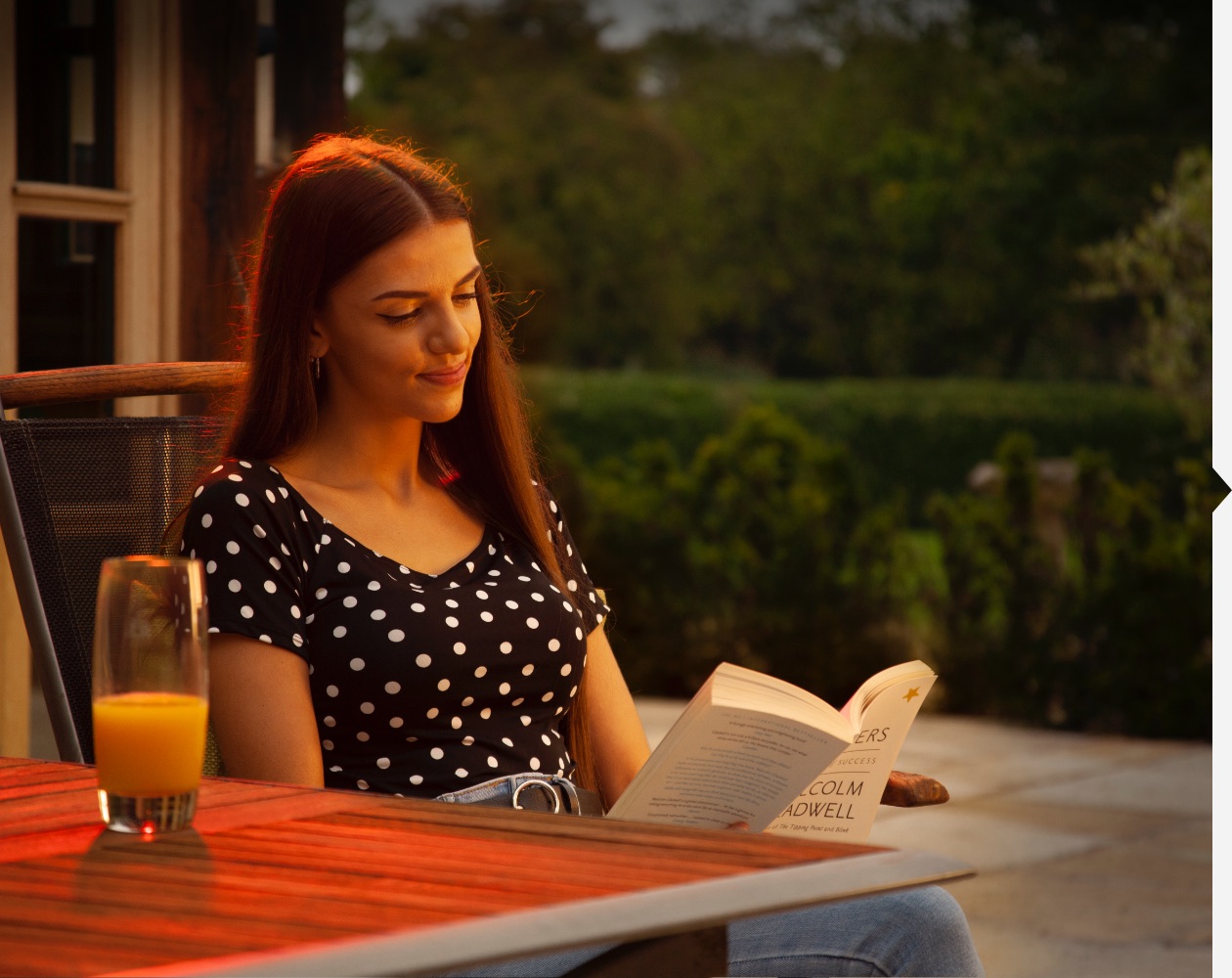 Comfortably warm
No huddling around huge, harsh gas burning heaters. The comfortable, warm lighting produced by the 2450k colour temperature bulb creates a pleasantly lit outdoor environment without harsh glare and it totally silent.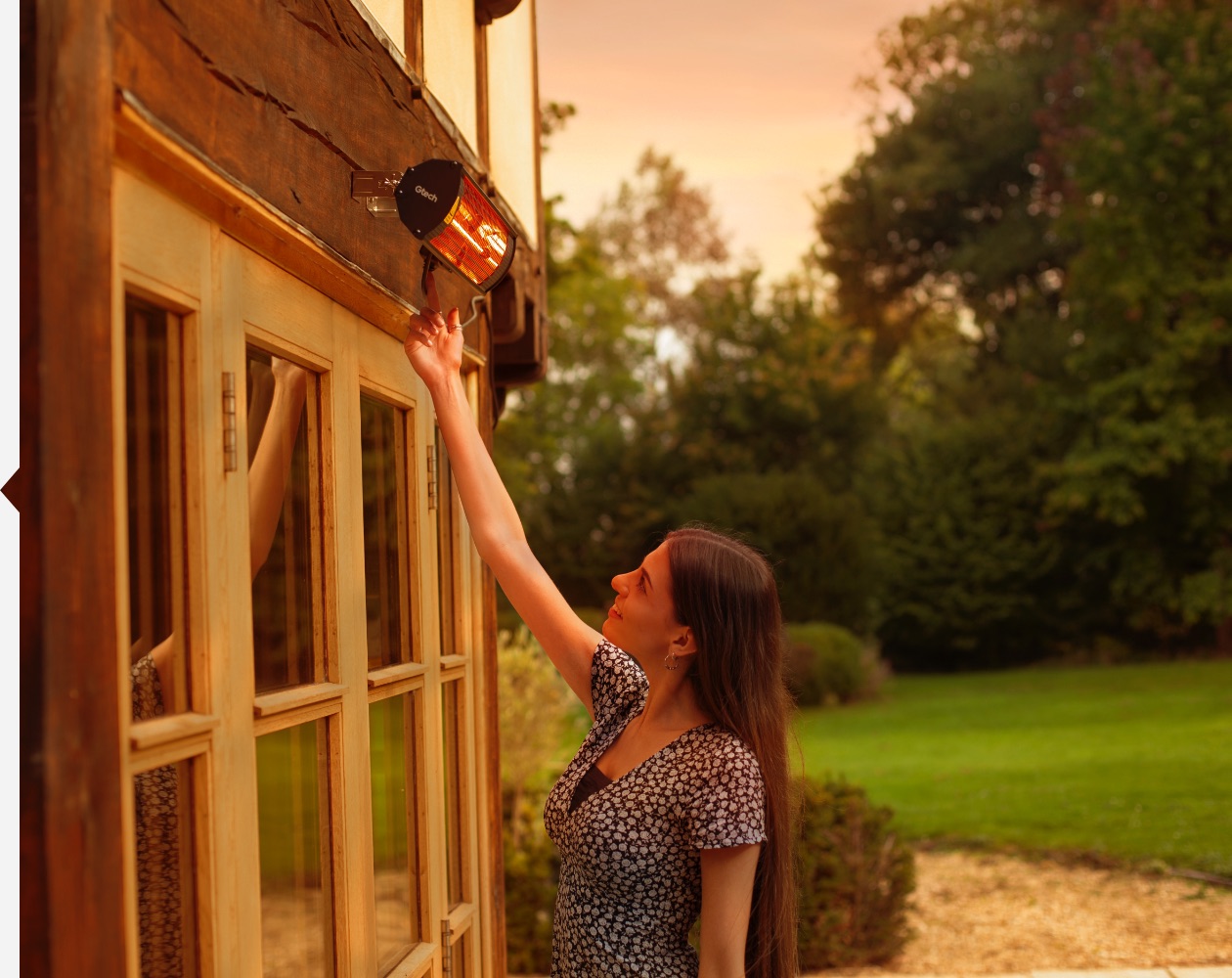 Simple to operate
Simply plug in and switch on, that's all there to it! This electric outdoor heater comes pre-assembled, leaving you more time to entertain friends or escape the house and enjoy some much needed fresh air.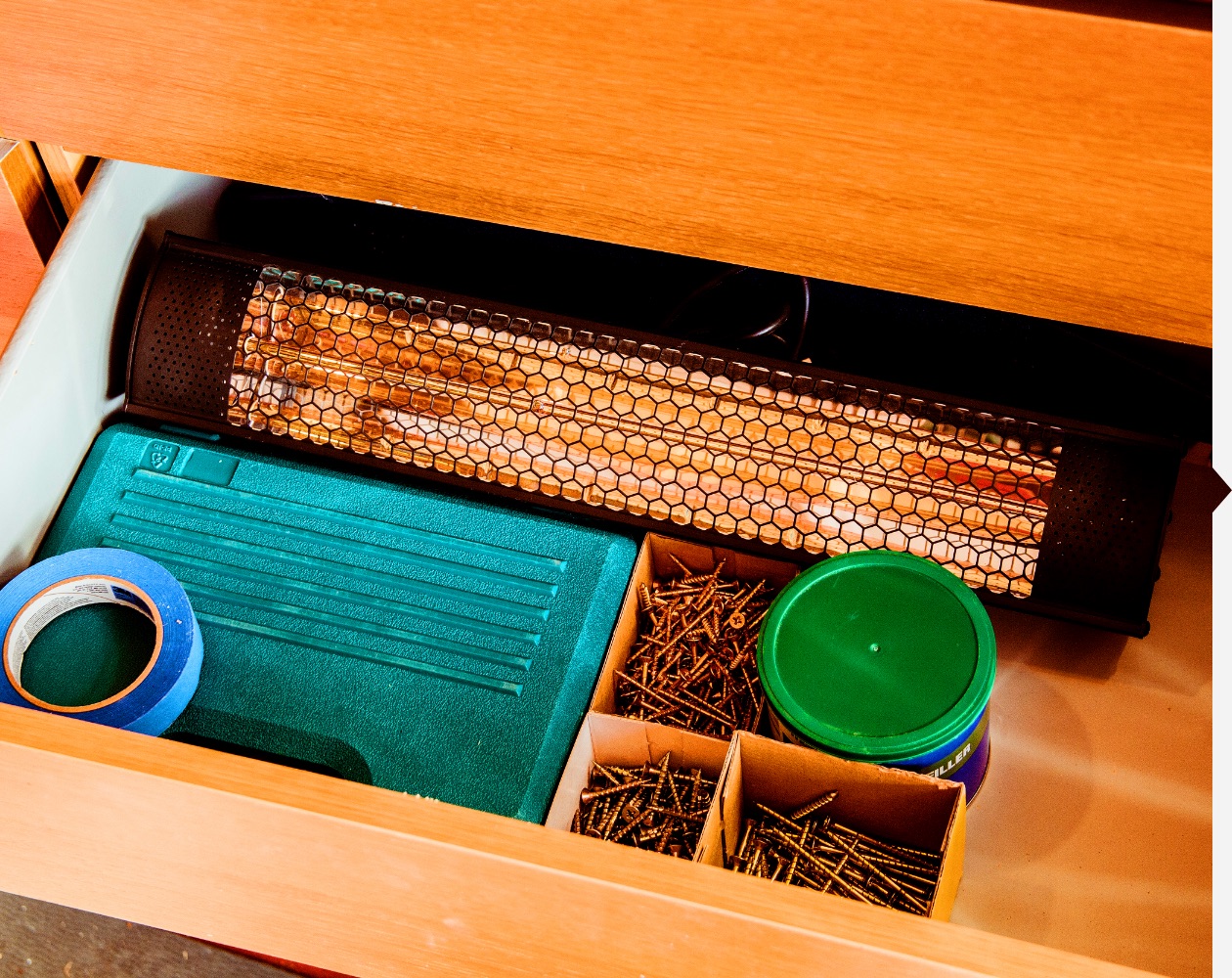 Compact
At an elegantly compact 570x105mm you can fall in love with your previously awkward outdoor spaces where traditional  bulky outside heaters would not fit. No more unsightly heaters covered in plastic sheets crammed in your garage, shed or side passage - the HeatWave patio heater can simply be stored in a drawer or kitchen cupboard.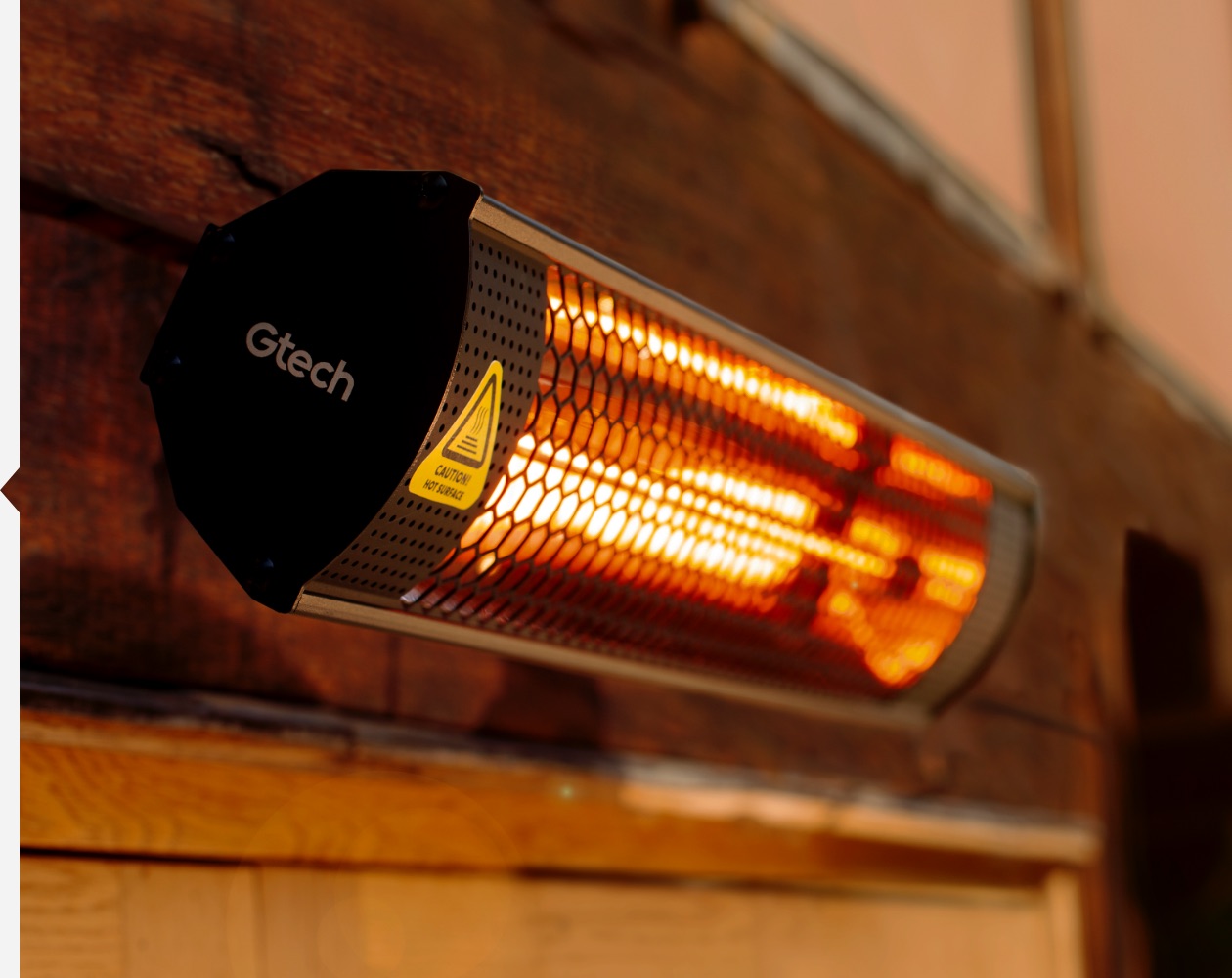 Easy Assembly
The Gtech HeatWave electric patio heater comes ready assembled. Securely attach to any solid surface outside of your home using the provided fixings and you're ready to make the most of your outside spaces in style, whatever the weather!
All products ordered from www.gtech.co.uk or by telephone from Gtech are covered by a 30-day money-back guarantee. If you change your mind, we ask that you return the product to us in its original condition in its original packaging with your proof of purchase within 30 days. We will happily either exchange it or give you a full refund. Please note we are happy to arrange the return carriage but we do ask that you cover the cost which incurs a charge of £10. Our 30-day money-back guarantee does not affect your statutory rights.
Limited 2-year manufacturer's guarantee.