Explore Our Hedge Trimmers Range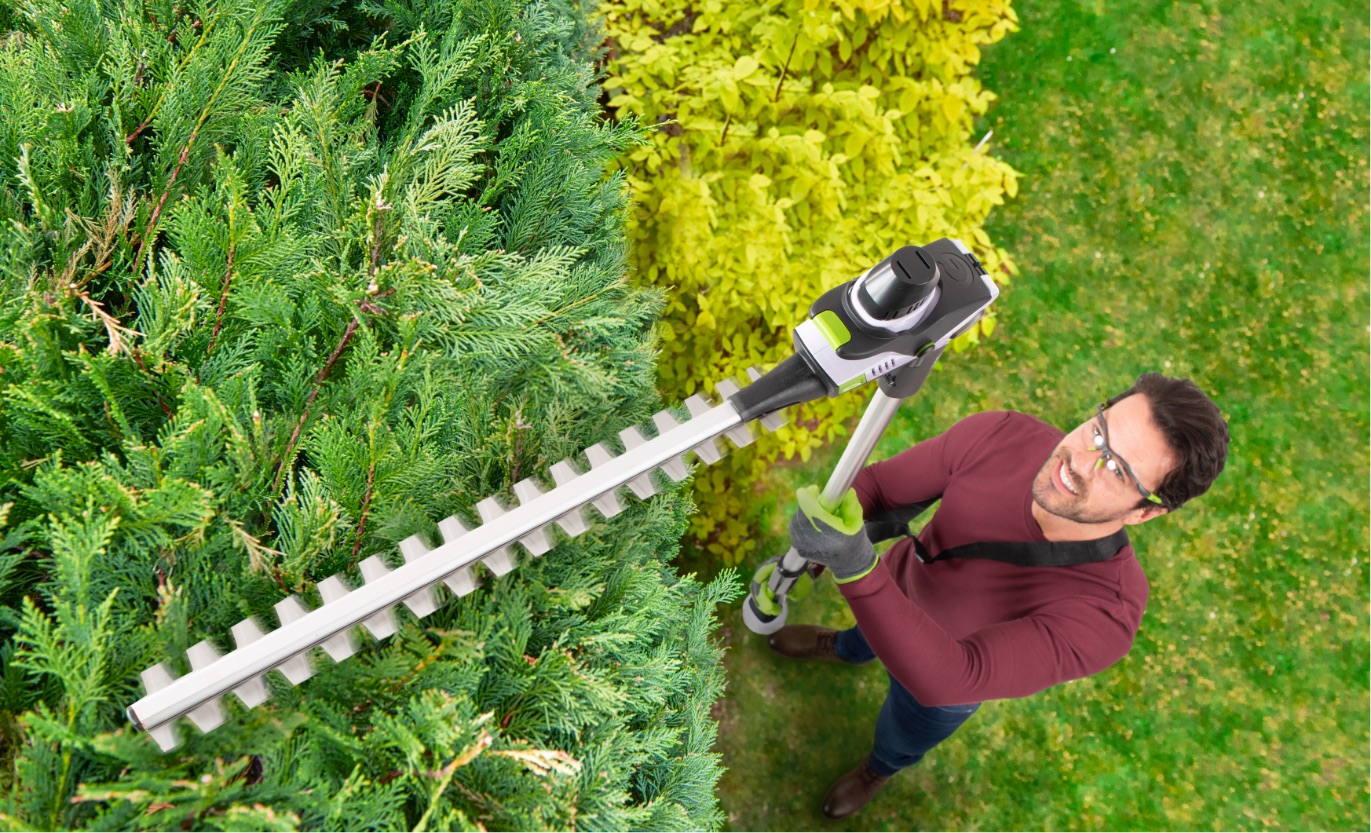 Introducing


Hedge Trimmers

Our cordless hedge trimmer makes gardening easier. Our upgraded hedge trimmer will tackle the toughest of hedges, using our thickest most durable blade ever. Lightweight with a long reach blade, Gtech's hedge cutters are perfect for hedges of all different shapes and sizes.
Browse all Products
Hedge Trimmer HT50

Our cordless hedge trimmer helps you work higher up and lower down, balanced for comfort and ease of use.

60-minute runtime*
10ft Reach≠
Adjustable Head
Cuts 2.5cm Thickness
Ergonomic, Balanced Design
Cordless Hedge Trimmers from Gtech
With no pulleys or cords holding you back, our Gtech cordless hedge trimmers encourage a freer, more relaxing hedge trimming experience.
But don't worry, it's not all about state-of-the-art ergonomics – our hedge trimmers are high performance, too. Designed with extra thick and durable blades, your new hedge cutter will effortlessly glide across uneven hedgerows and instantly clear up messy borders.
Tall hedges are no match for our cordless hedge trimmers, either. With a reach of up to 10ft, you're guaranteed a precise trim on even the loftiest gardening projects. And those gnarly, extra thick branches? Just add the branch cutter attachment on to your long-reach hedge trimmer and slice through stems up to 60mm thick. It's that simple.
Along with cordless convenience, our Gtech hedge cutters are free of messy petrol heads.
Not only does this make our hedge trimmers more lightweight and balanced than their petrol counterparts (our HT50 Hedge Trimmer weighs less than 2.5kg), it also makes them super easy to maintain.
As for the runtime, all your rechargeable hedge trimmer needs is a 4-hour battery charge to deliver up to 60 minutes of continuous cordless runtime. What's more, our GT50 Grass Trimmer and HT50 Hedge Trimmer use interchangeable batteries allowing you to have a full hour of gardening. You can even charge multiple batteries at once and receive double the runtime – perfect for a productive afternoon outside.
You can find more details about the benefits of our upgraded hedge trimmer over on the HT50 Hedge Trimmer product page.
Cordless Hedge Trimmers FAQs
Our cordless hedge trimmers take just four hours to fully charge.
One full charge grants you up to 60 minutes of runtime.
Our cordless hedge trimmer's blade is our thickest, most durable ever, but also remains lightweight for maximum manoeuvrability.
Our Gtech cordless hedge trimmers have a reach of 10 feet, allowing you to cut even the highest of hedges
Our cordless hedge trimmers are designed to make more precise cuts, up to 15mm thick. With our optional
Branch Cutter Attachment
, however, you are able to slice through thicker branches up to 60mm.