Our new long reach hedge trimmer features a 50% longer blade than our previous model so that you can cover more of your hedge than ever, in just one cut. This well-balanced trimmer makes cutting your hedge simple helping you to reach higher up and lower down.
60-minute runtime*
10ft Reach≠
Adjustable Head
Cuts 2.5cm Thickness† 
Ergonomic, Balanced Design
Free Next Day Delivery
2 Yr Warranty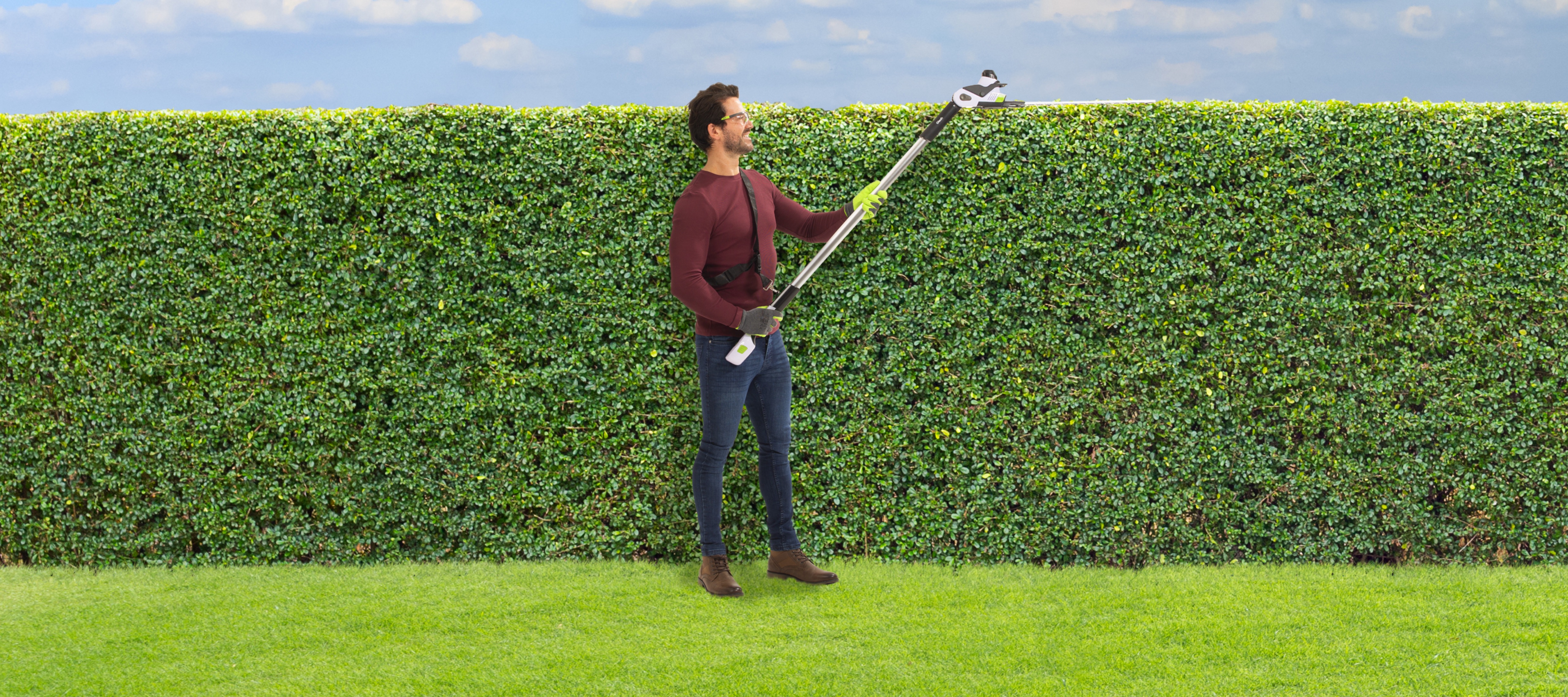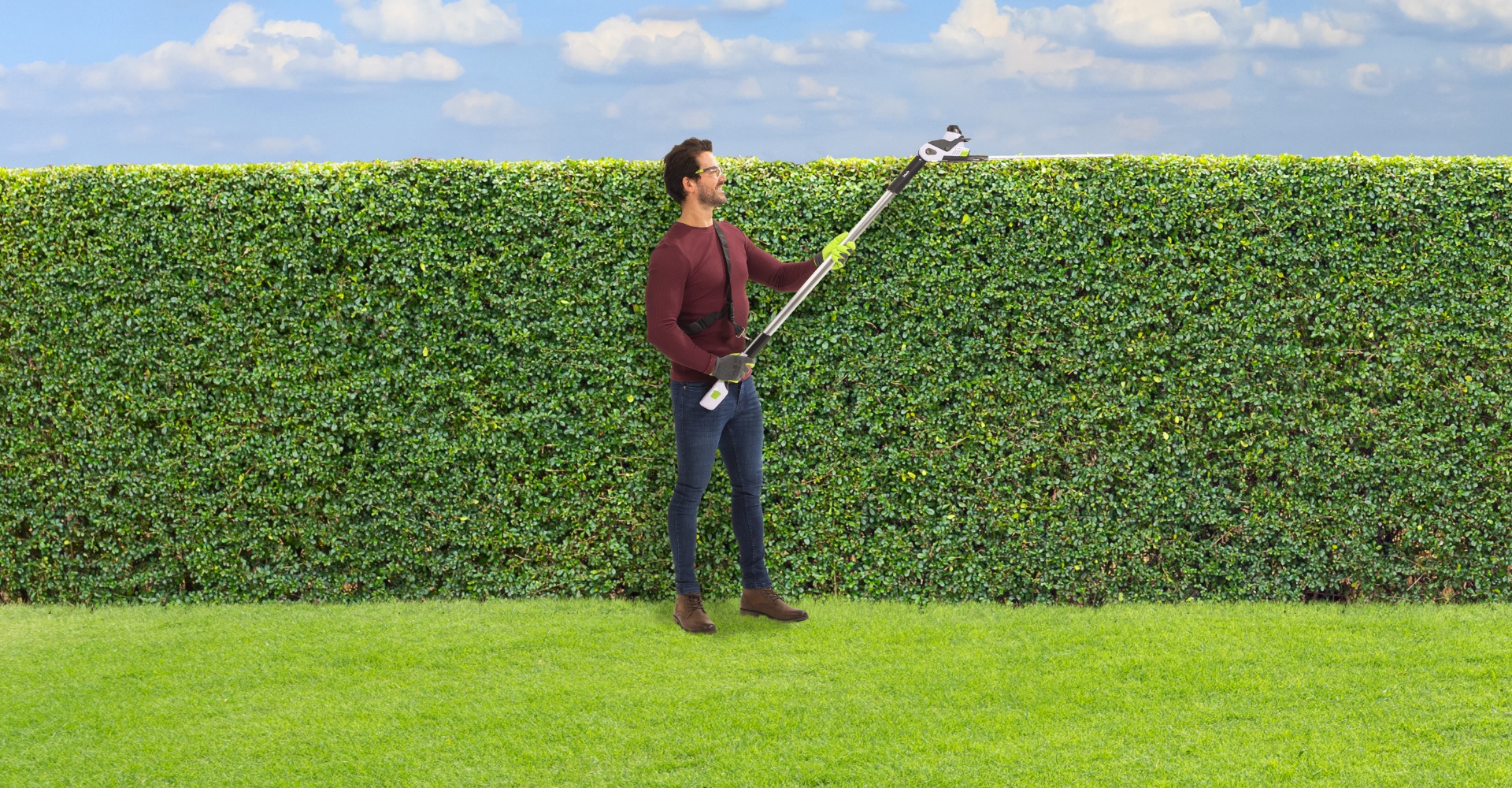 Roam free with our hedge cutter
With 60-minutes of runtime* move freely around your garden without being tethered by cables or worrying about messy petrol. Running off a high torque 18V motor, this trimmer supplies the power directly when needed.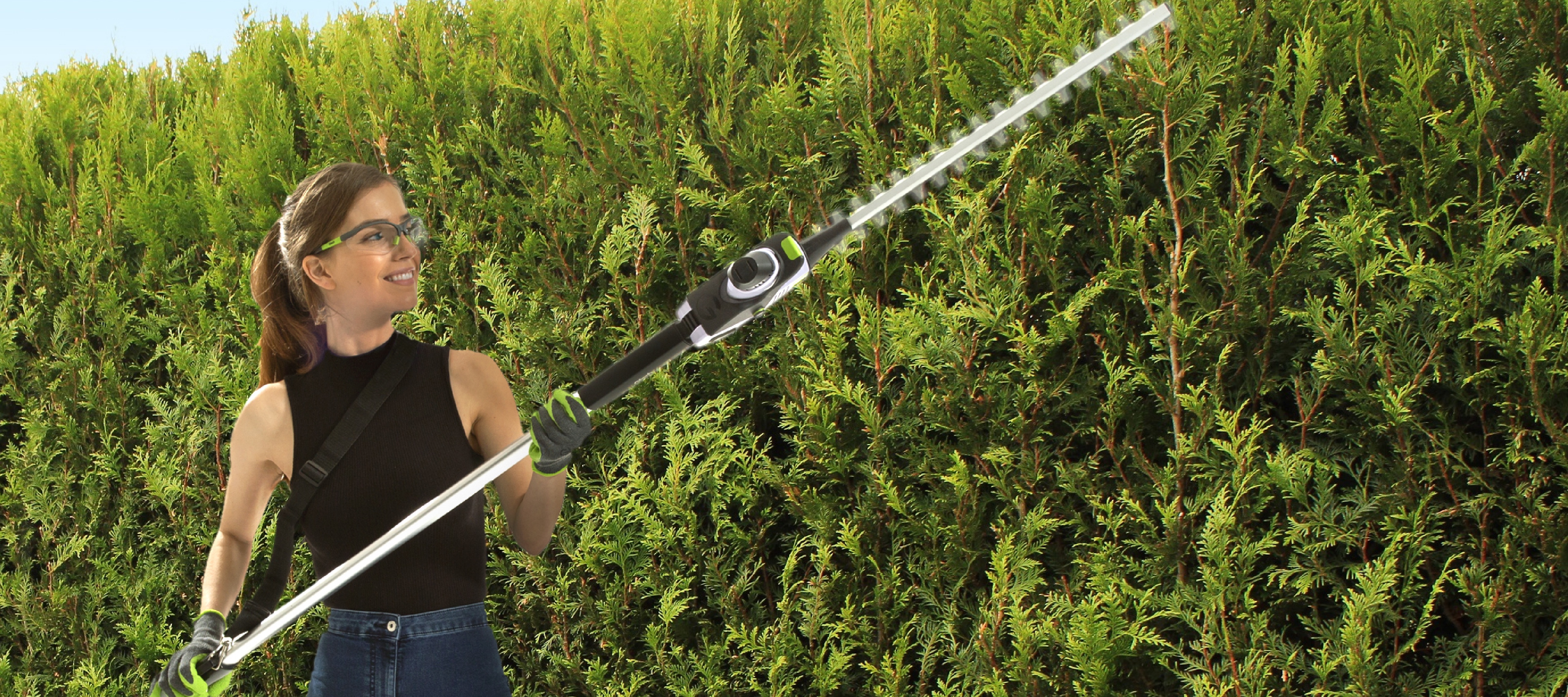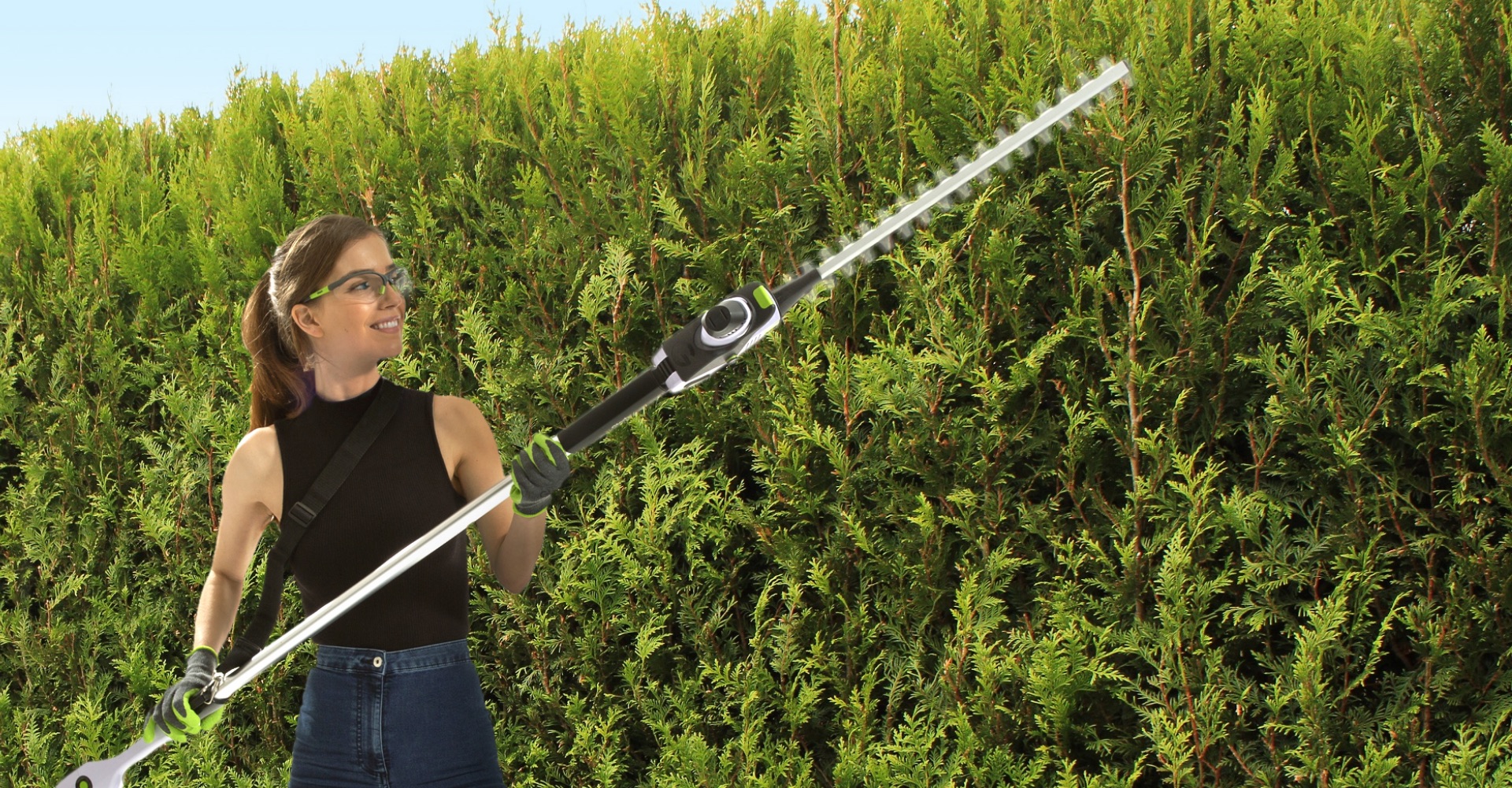 Long reach hedge trimmer
This hedge trimmer has an adjustable head that rotates through 135° so that you have full control over the cut of your hedge. Keep your hedges neat by cutting flat along the tops of hedges up to 10ft tall≠. The new bigger blade has a cutting width of 2.5cm† leaving you with a clean finish.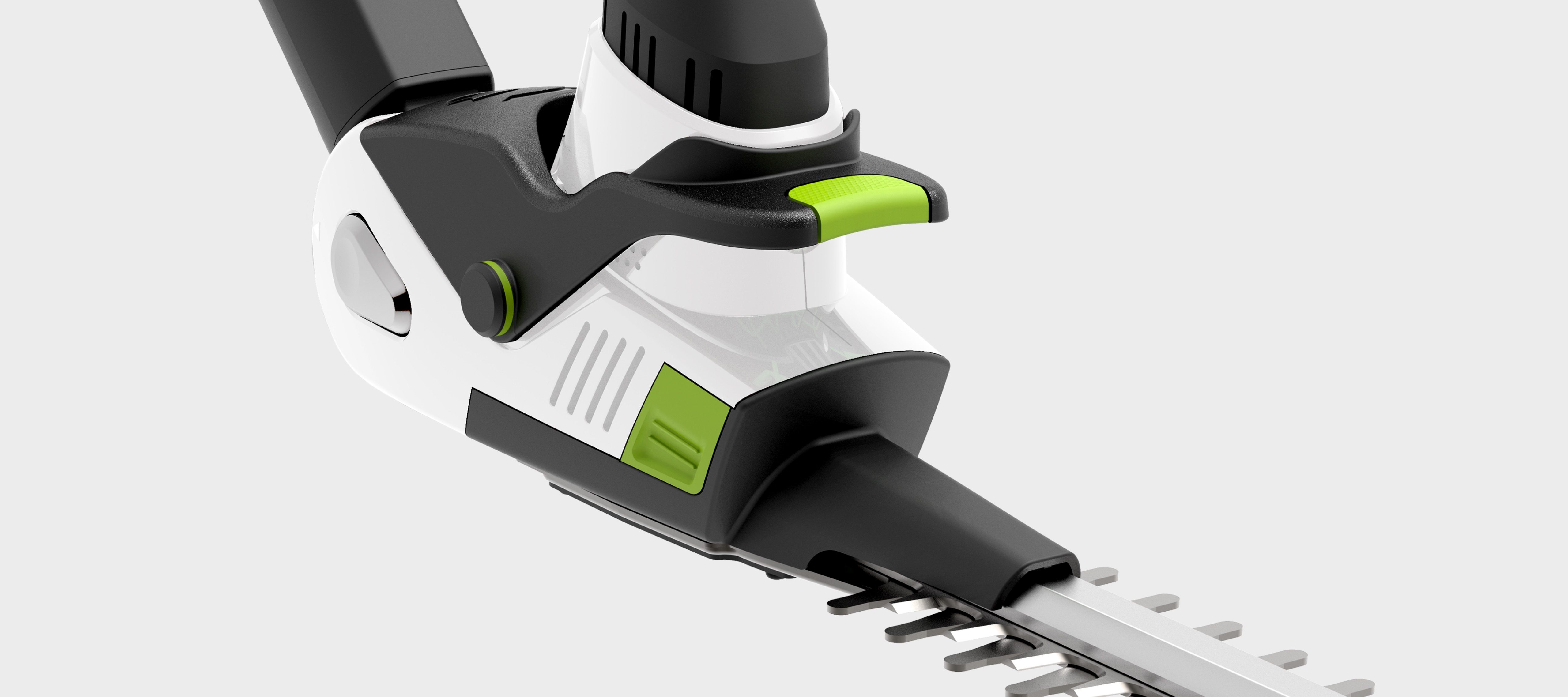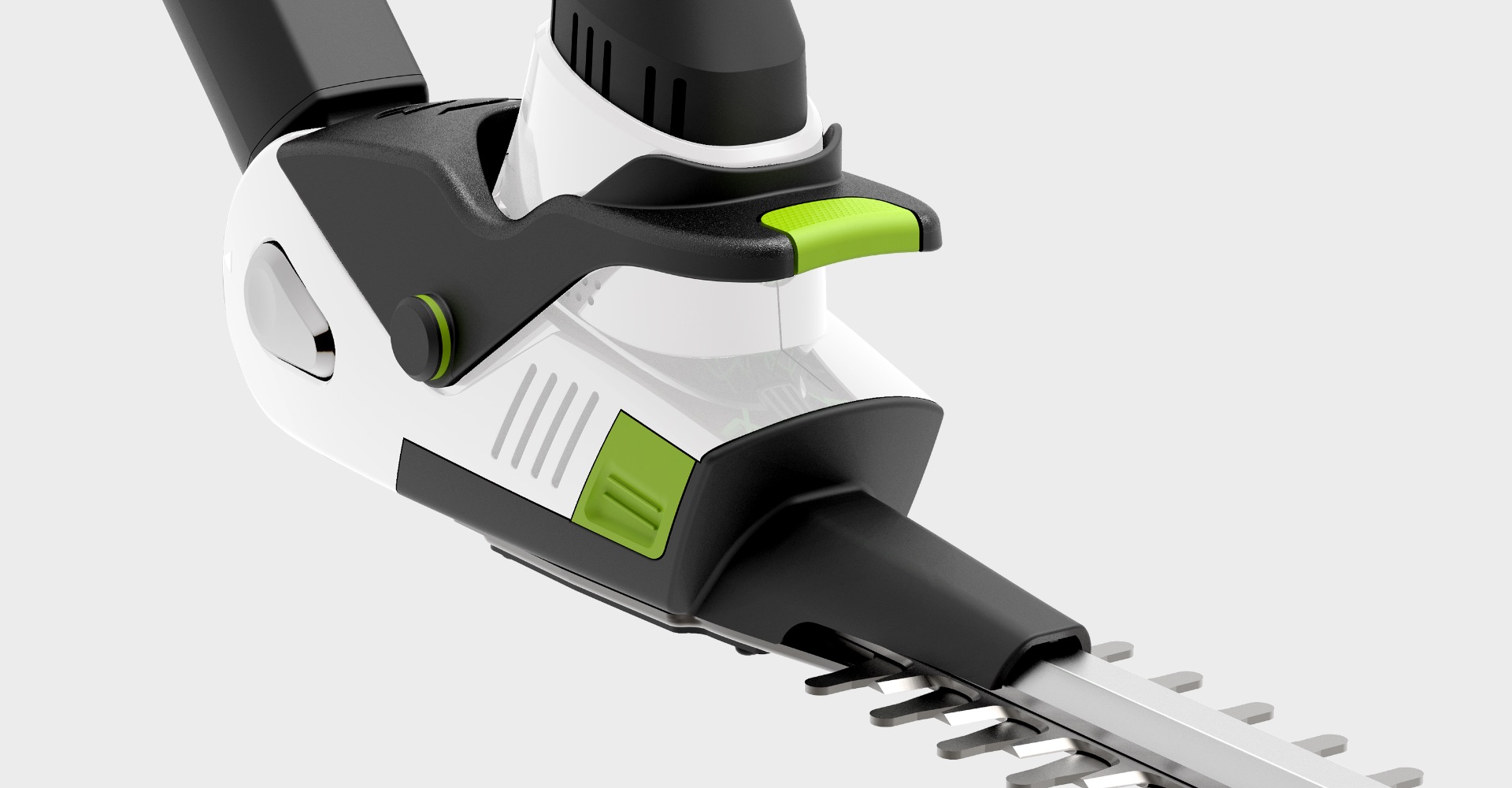 The perfect balance
Weighing only 2.94kg and accompanied by the harness, you can move freely around your garden without feeling anchored down. The HT50 is well balanced giving you a more enjoyable gardening experience without worrying about the weight.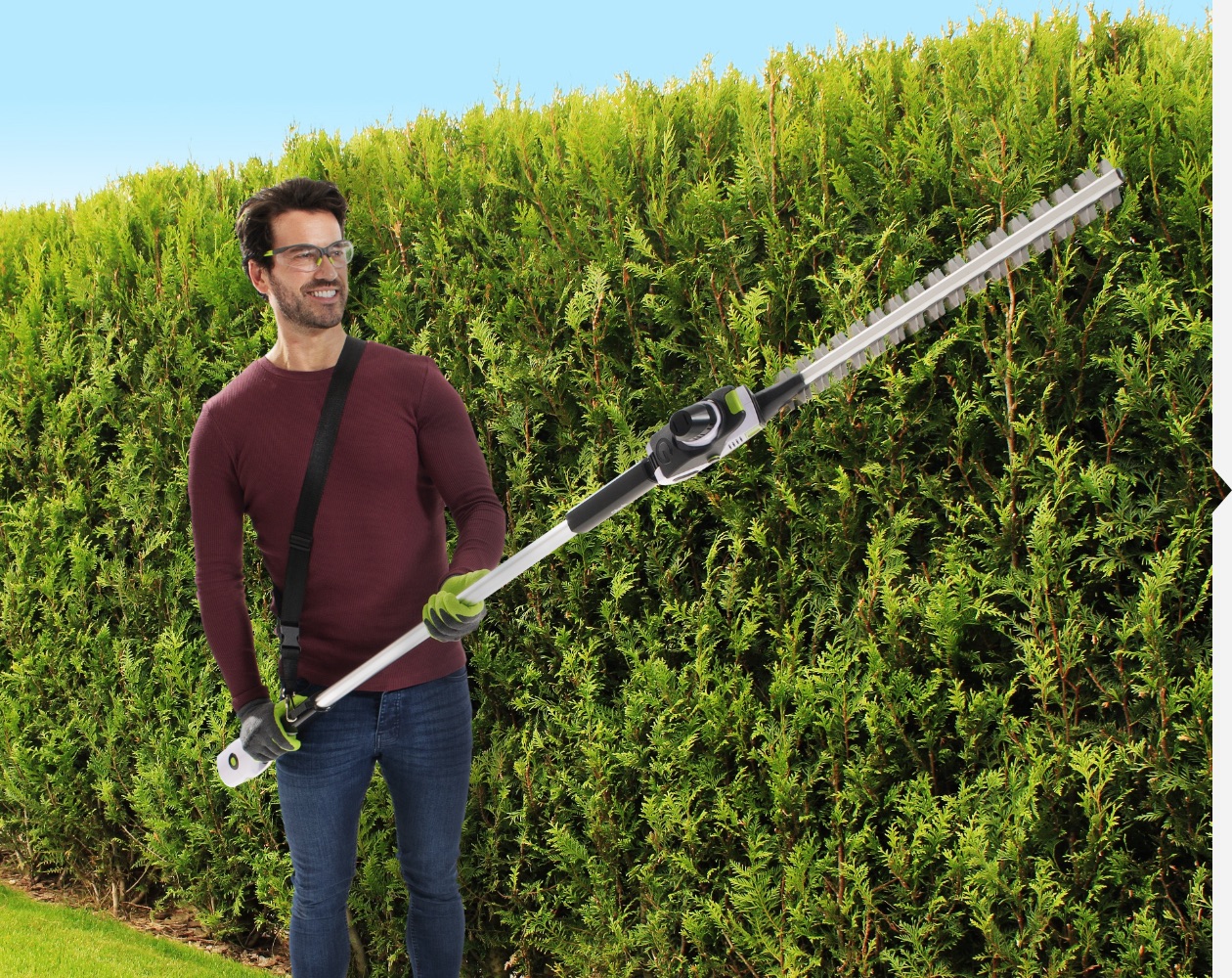 Long runtime
With a 60-minute runtime* for a 4-hour charge, the HT50 hedge cutter allows you to get a variety of tasks done in your garden. You will know how much charge you've got left with the LED display on your battery so that you can plan your tasks ahead.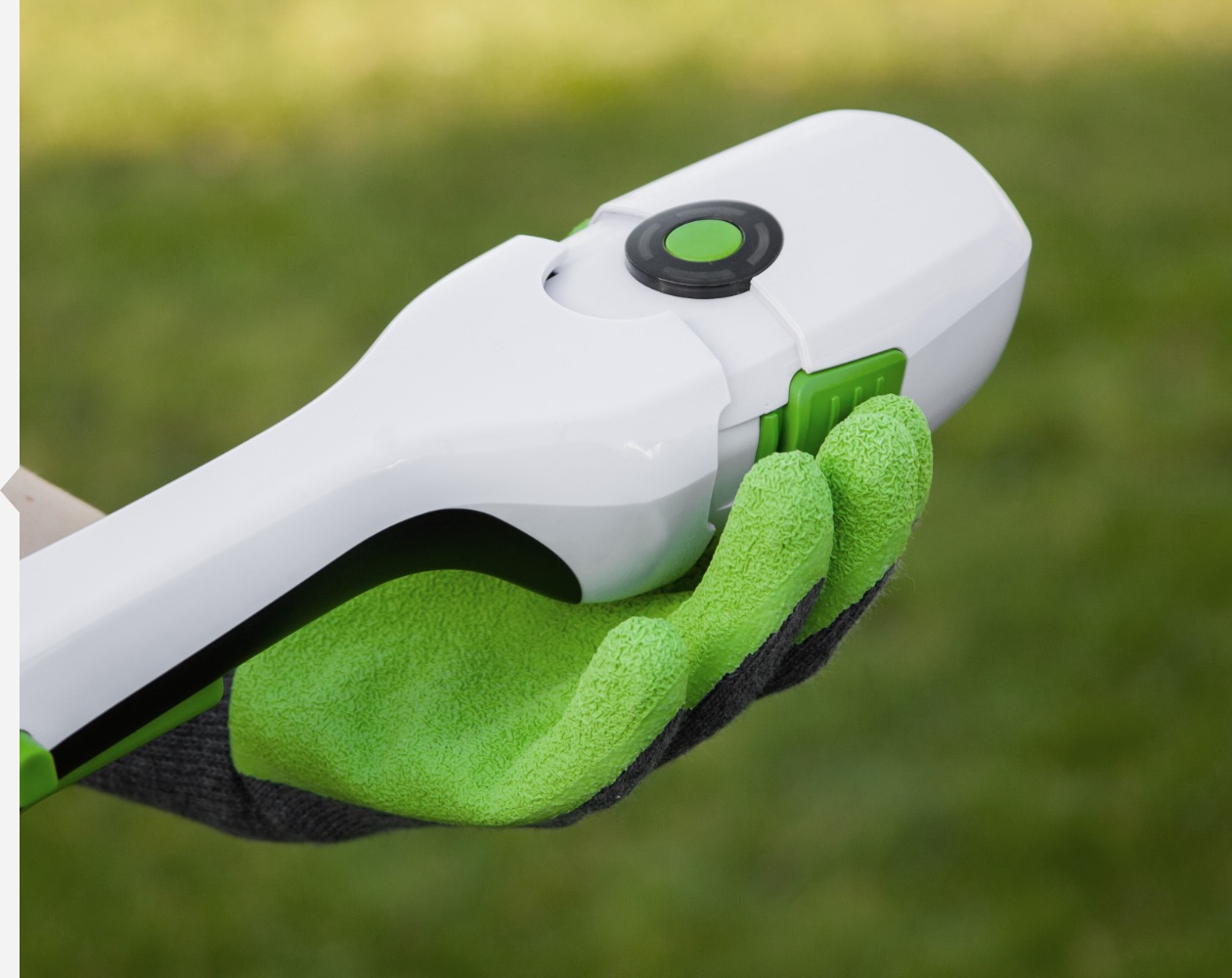 Battery Hedge Trimmer
The 18V lithium-ion battery is interchangeable with our cordless trimmer GT50. Expand your Gtech garden range and give yourself either double the runtime or a multitasking power source.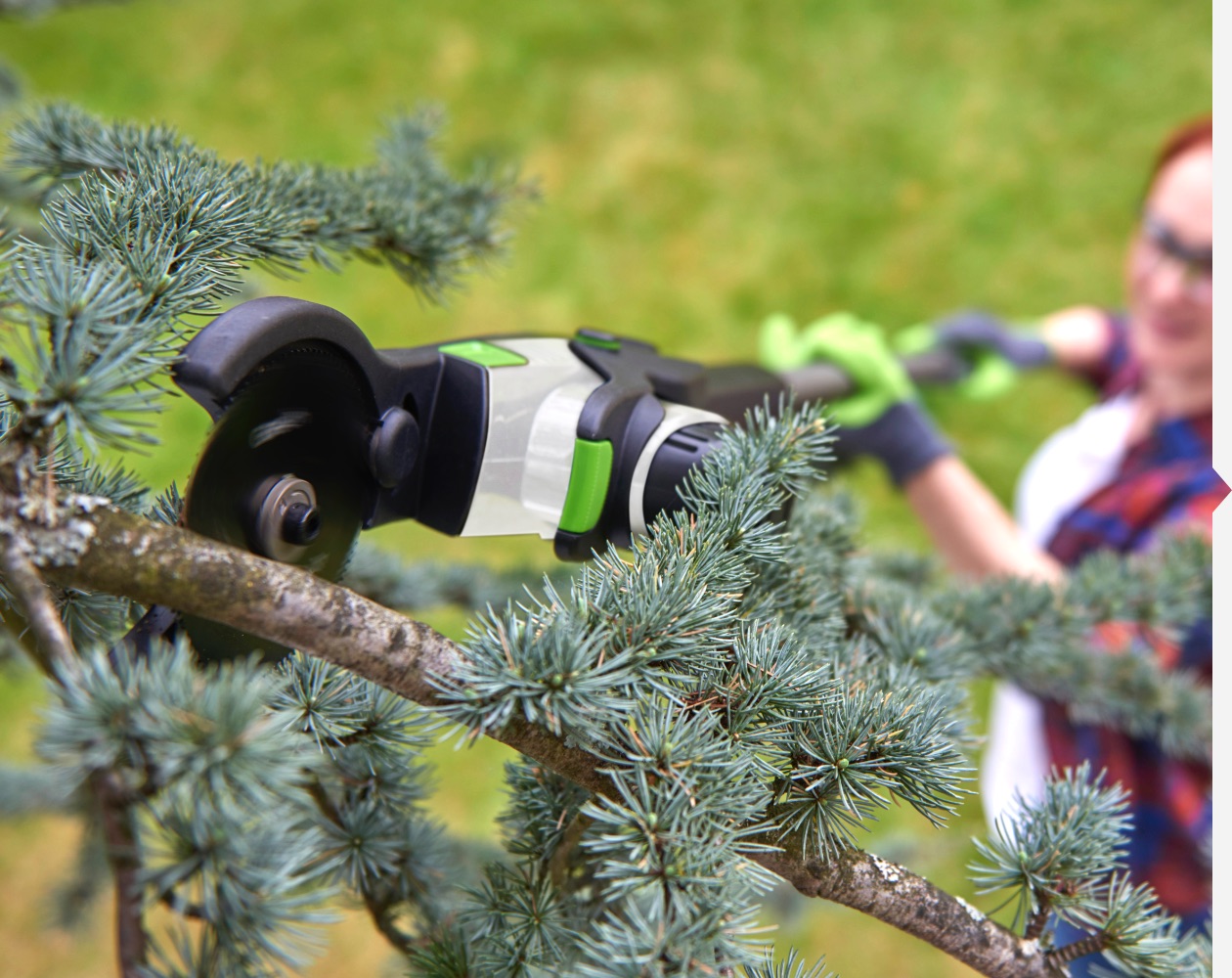 Versatile Hedge Cutter
For thicker branches, there's an optional branch cutter attachment available for just £24.99. It cuts through branches up to 60mm thick, adding another level of versatility to this cordless hedge cutter.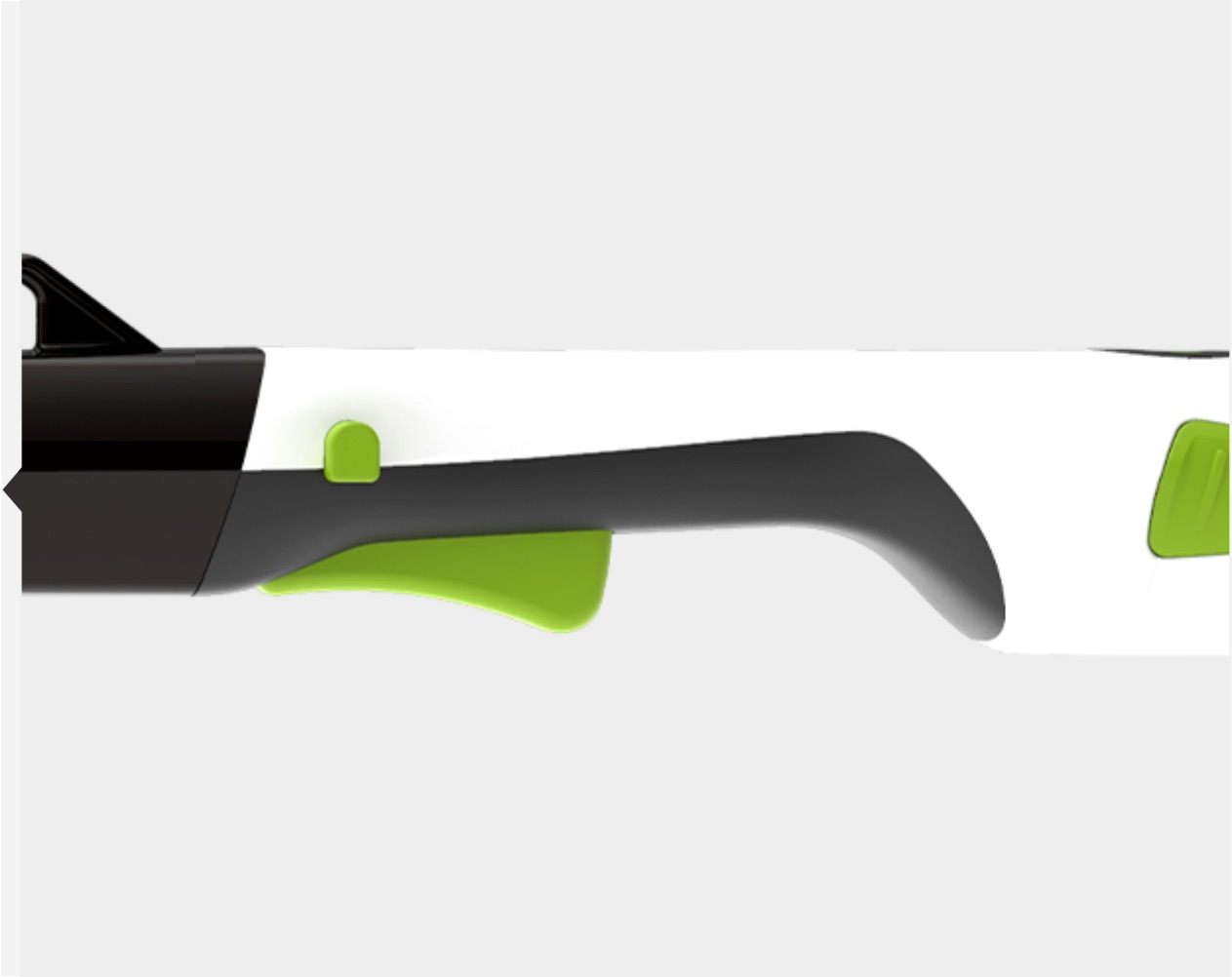 Safety first
To prevent any unexpected starts, this battery Hedge Trimmer has an easy to use safety switch. To operate simply press in the safety switch on the side of the handle whilst holding the one-handed power trigger. Simple to operate and safer than ever.
≠Based on average height; may vary depending on height of user.
*Runtimes quoted may vary depending on condition of materials being cut.
† 2.5cm branch cutting width achieved using a sawing motion with the blade.
All products ordered from www.gtech.co.uk or by telephone from Gtech are covered by a 30-day money back guarantee. If you change your mind, we ask that you return the product to us in its original condition in its original packaging with your proof of purchase within 30 days. We will happily either exchange it or give you a full refund. Please note we are happy to arrange the return carriage but we do ask that you cover the cost which incurs a charge of £10. Our 30-day money back guarantee does not affect your statutory rights.
Limited 2-year manufacturer's guarantee.