Take the strain out of screws, nuts and bolts with our new cordless Gtech Impact Driver. The driver has the power you need to make DIY more enjoyable so that you can tackle day to day home improvement tasks with ease.
Includes Power Tool 20v Battery, Charger & Driver Bits
Standard 1/4 Hex Fittings
High 180Nm Torque
LED Spot Light
Bundle Includes
Impact Driver Bare Unit
Power Tool Battery
Power Tool Charger
Driver Bit Set
£30 Saving on the Impact Driver Bundle

Compared to buying items individually.
Special Price
£129.96
Regular Price
£159.96
Free Next Day Delivery
2 Yr Warranty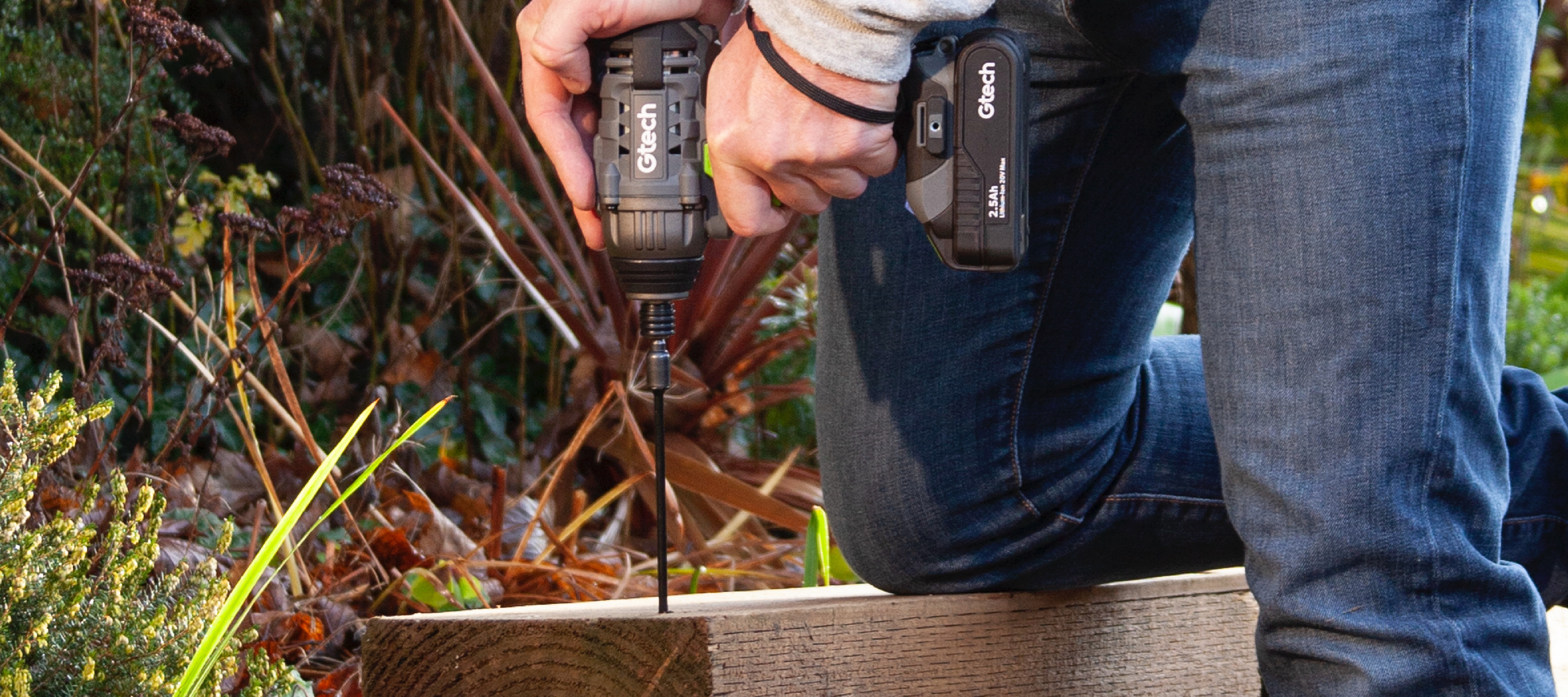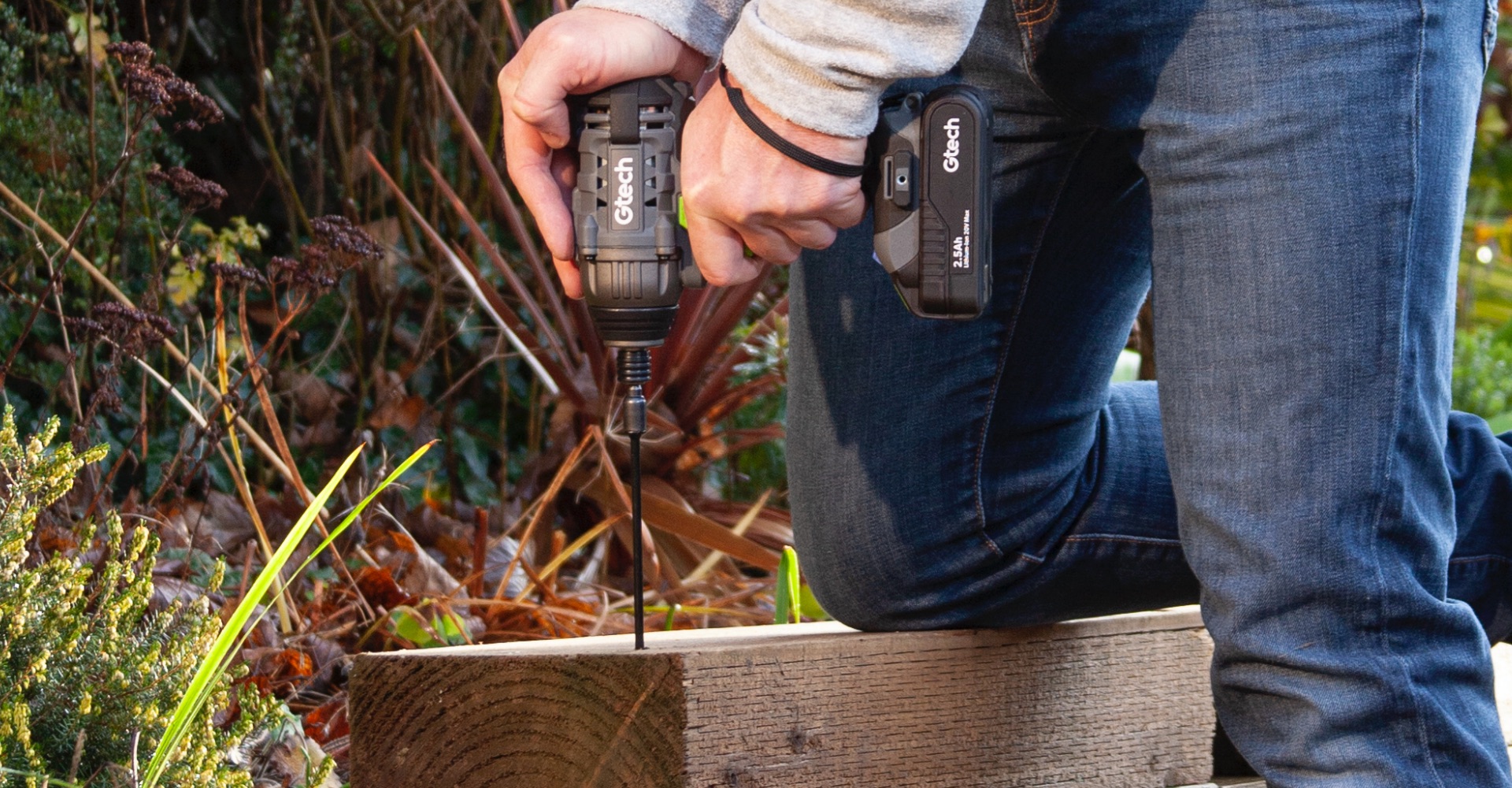 Rotational Force
The cordless Gtech Impact Driver puts more power in your hands to help you deal with larger screws and denser materials. The driver provides higher levels of torque than a combi drill, helping you drive in fixings more securely. The Gtech Impact Driver allows you to remove tight or difficult fixings with ease.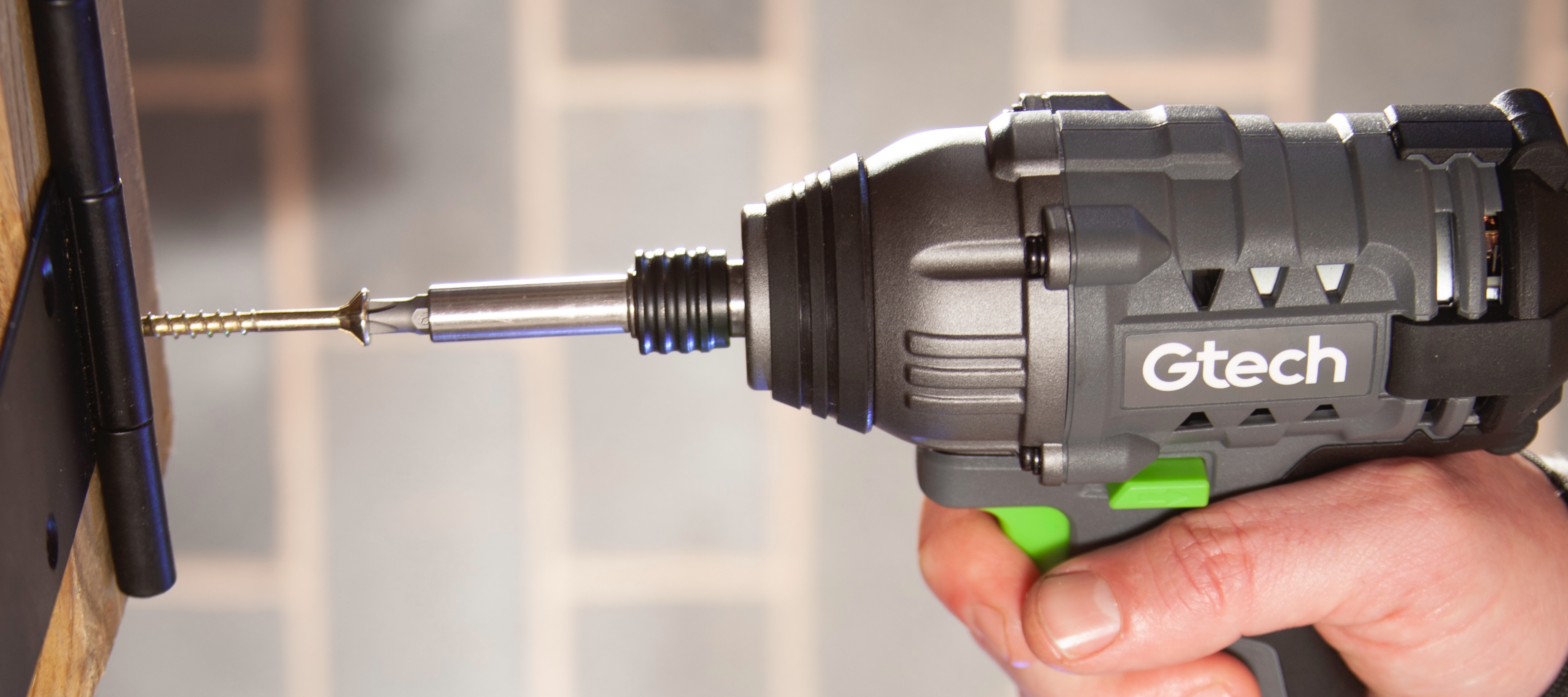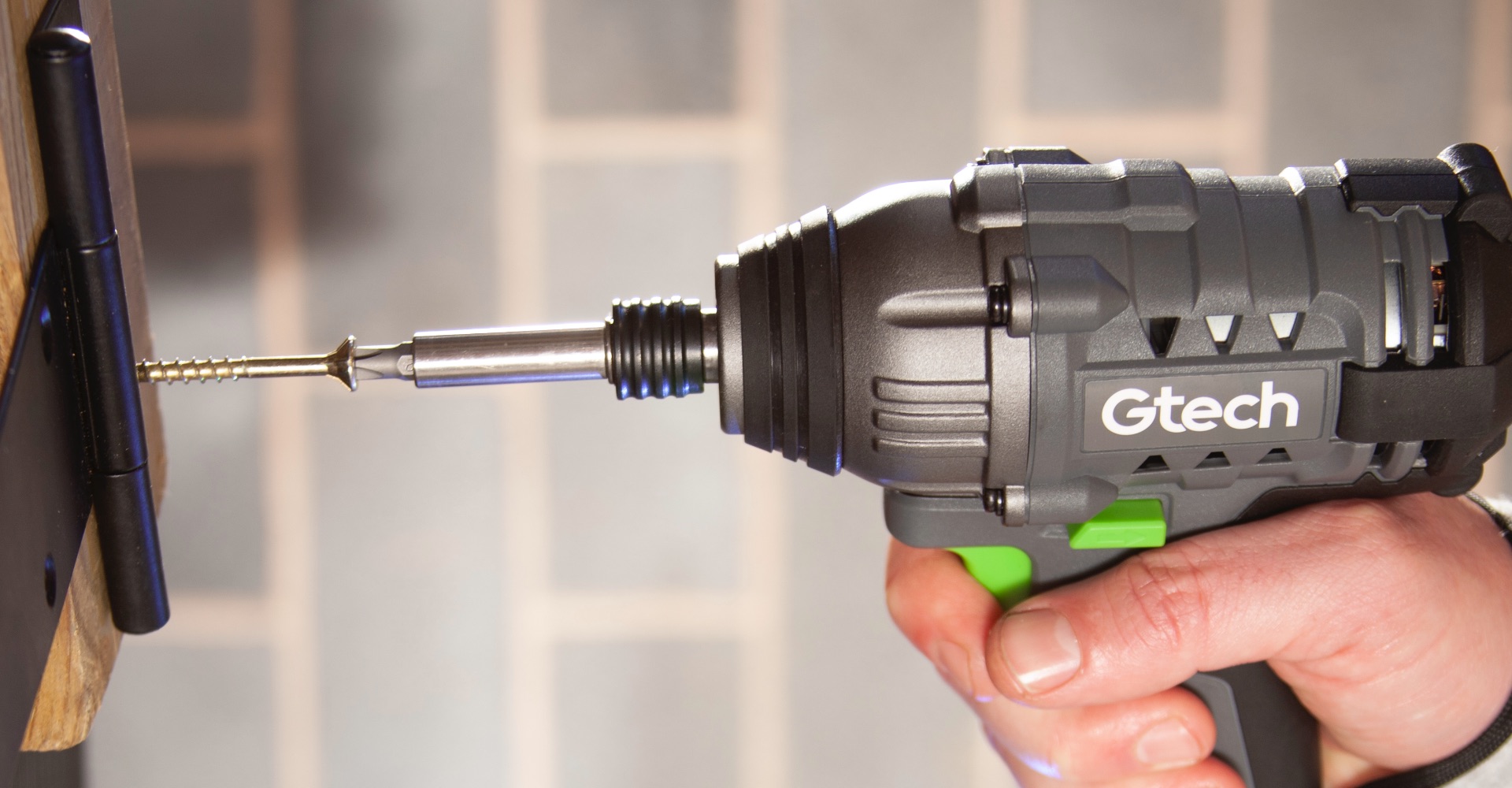 Build Up Your Collection
Our new cordless power tool range includes products to make your life easier and gives you the power to tackle home improvement jobs with confidence. All of the products share a universal 20V battery so check out the full range here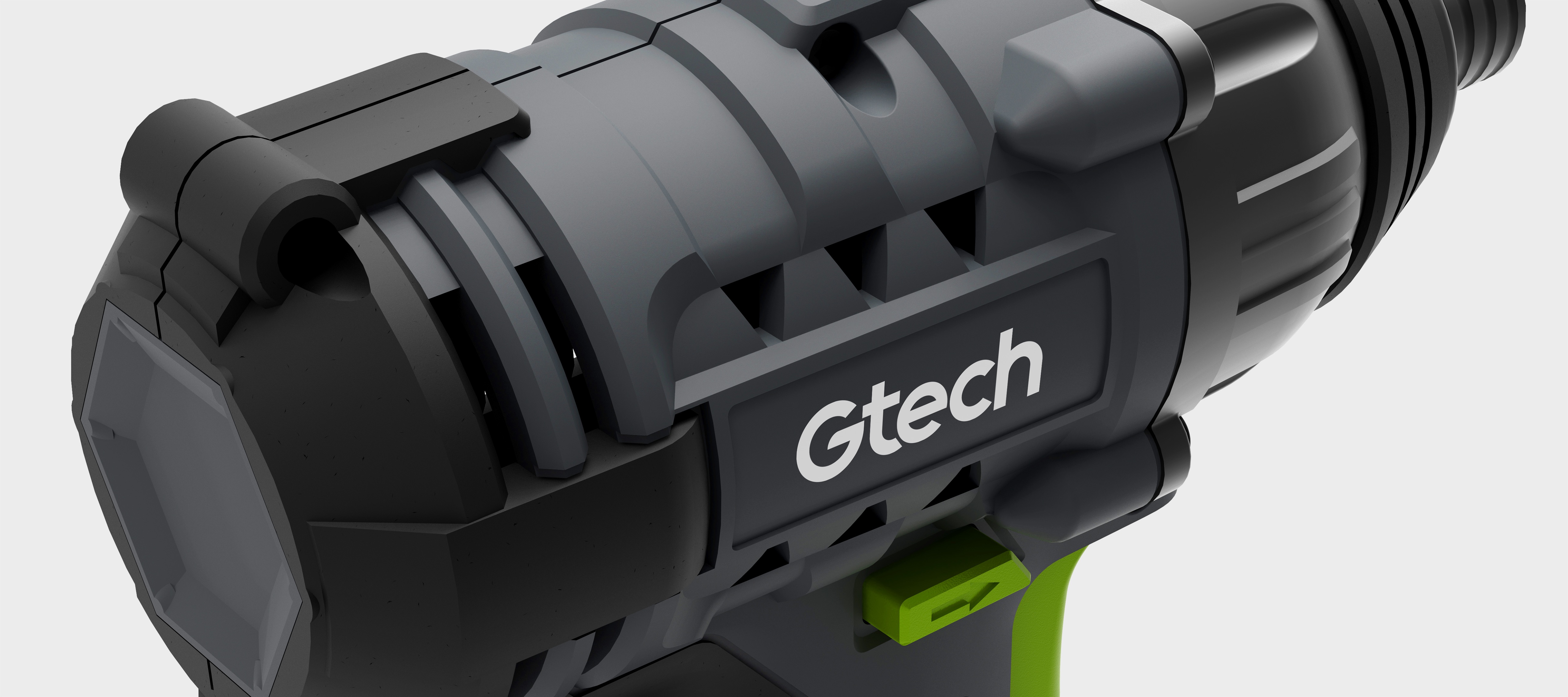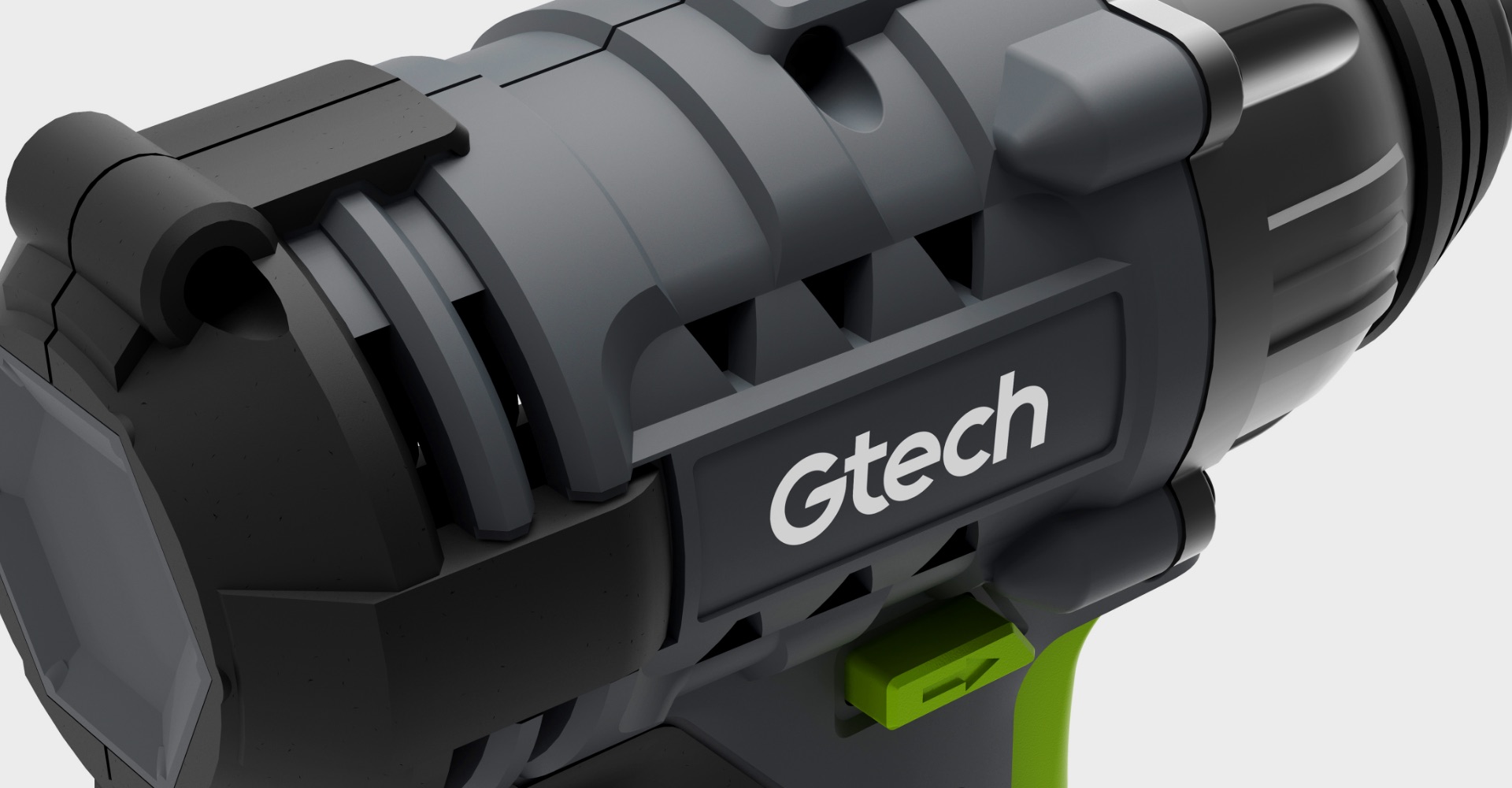 Compact Power
When you first use the Impact Driver, you'll find it hard to believe that such a small machine can pack such a punch. The cordless driver delivers up to 180Nm of rotational force, helping you drive a range of fixings with confidence in the smallest of spaces. Make quick work of assembling decking, sheds and even hanging doors with our new Driver and bits set.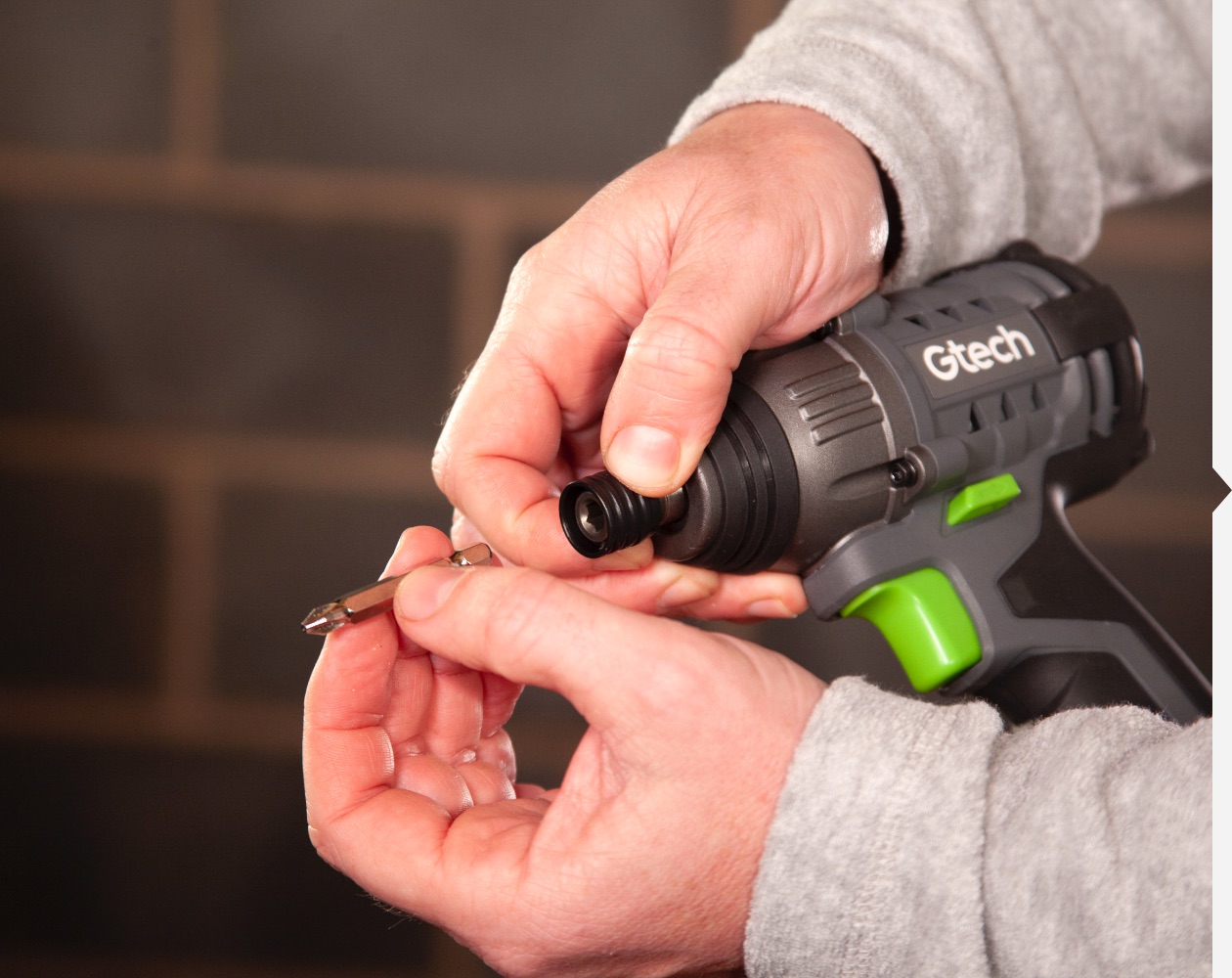 Quick changes
The Impact Driver bundle comes with a Bit Set that includes 12-bit heads. This variety pack includes most popular head profiles such as Torx, Phillips, Posidriv, Slotted, Hex and Slotted.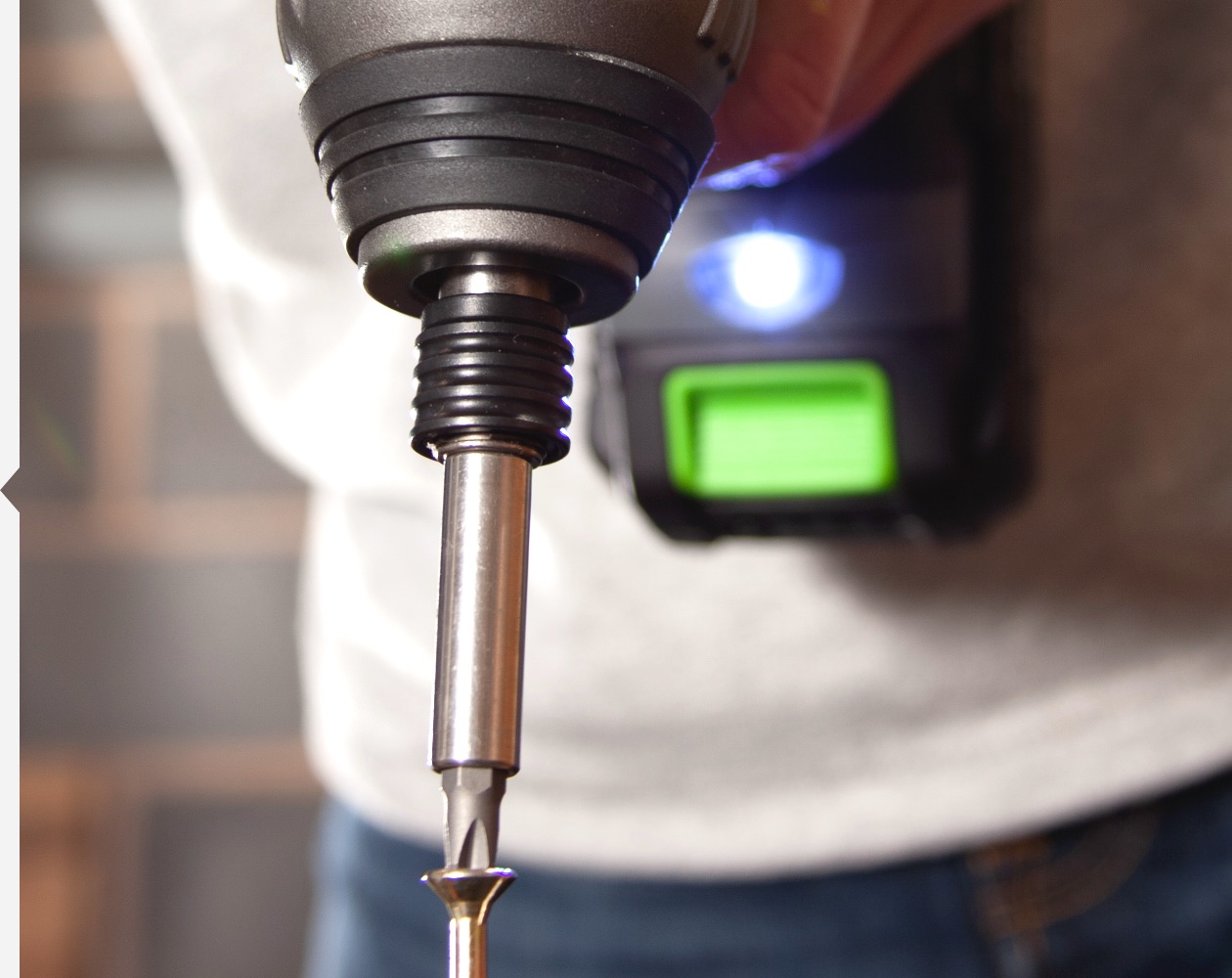 LED spotlight
With the Gtech Impact Driver you can work in even the darkest of places as the built in LED illuminates the task at hand.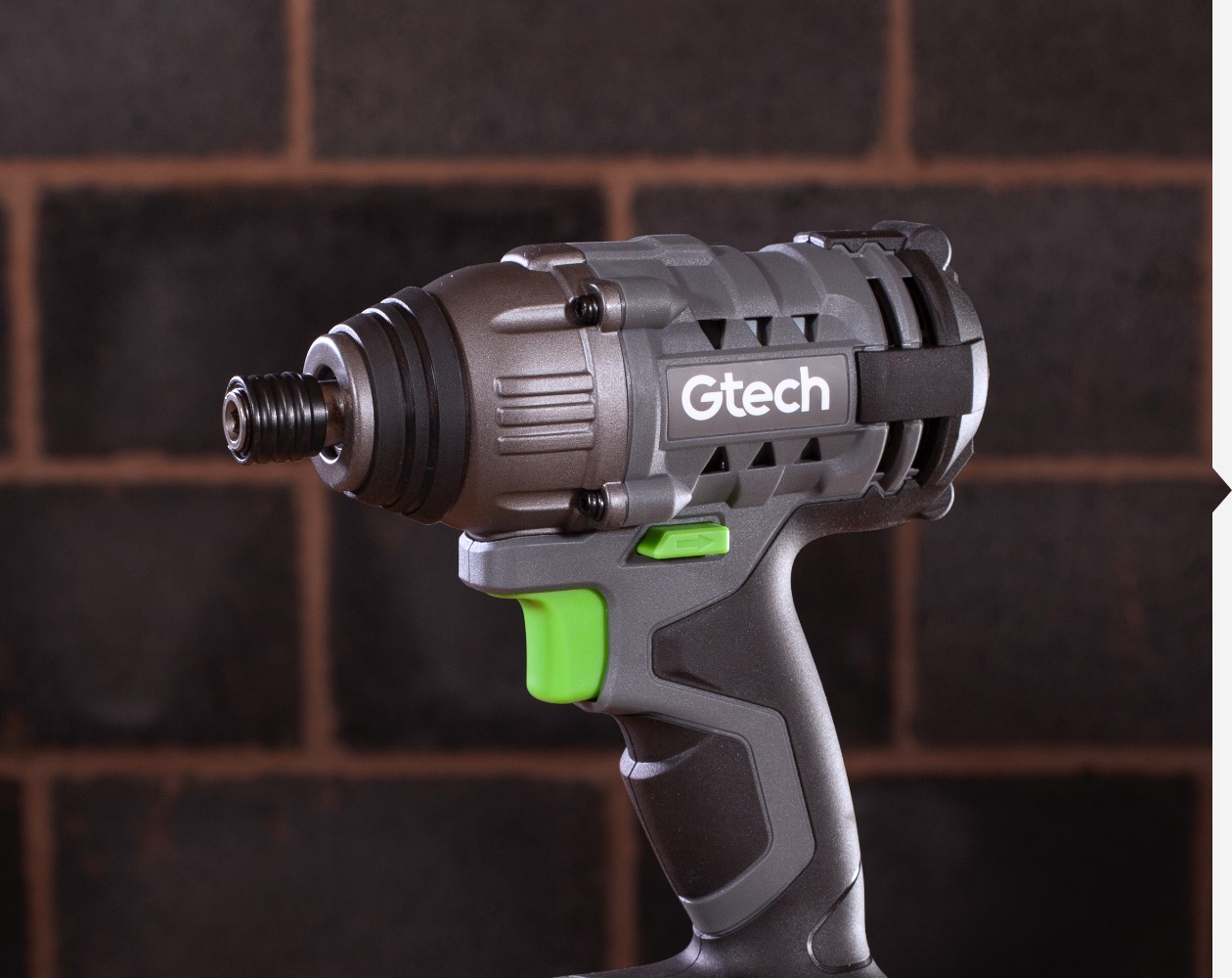 Variable speed for your brushless Impact Driver
A speed sensitive trigger allows you to control the speed and torque when inserting or removing fixings with complete confidence. The Impact Driver offers up to 180Nm of torque when required, so that you can work with even the toughest of materials with ease.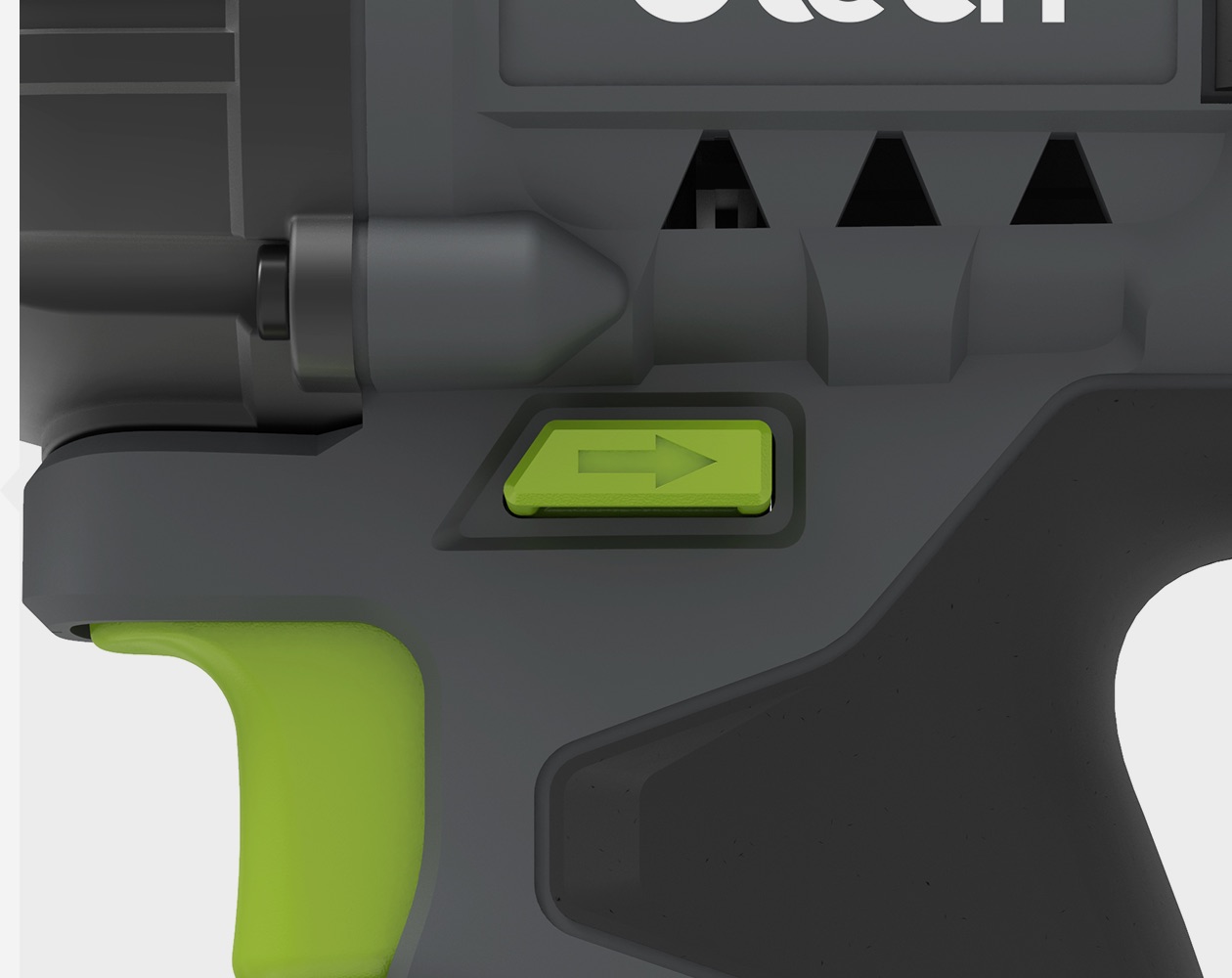 Forward and reverse modes
The Impact Driver has 3 modes, with a sliding control for added convenience. Instantly switch between lock, forward and reverse so you can finish the job quicker.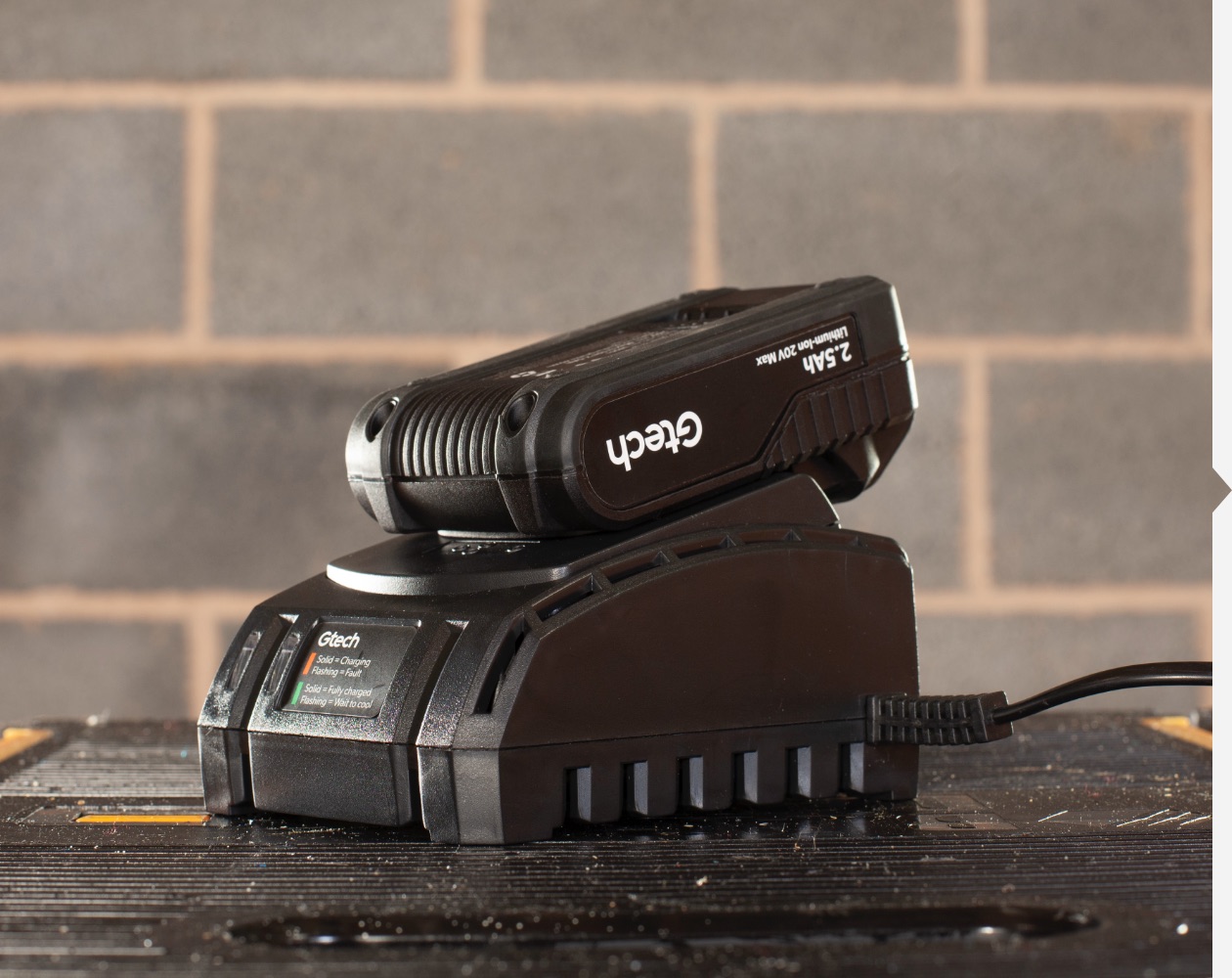 20V power tool battery
All of our Gtech Power Tools use a common 20V battery* and charger so you can build up your collection at a more affordable price. Check out the full Power Tool range here.
*Runtimes quoted may vary depending on materials and task.
All products ordered from www.gtech.co.uk or by telephone from Gtech are covered by a 30-day money-back guarantee. If you change your mind, we ask that you return the product to us in its original condition in its original packaging with your proof of purchase within 30 days. We will happily either exchange it or give you a full refund. Please note we are happy to arrange the return carriage but we do ask that you cover the cost which incurs a charge of £10. Our 30-day money-back guarantee does not affect your statutory rights.
Limited 2-year manufacturer's guarantee.