Home with pets need vacuums that work harder. Our Multi K9 handheld pet vacuum is designed to deal with the extra cleaning jobs that pets bring, from stubborn pet hair and fluff to shredded tissues. Tackle quick clean ups with this lightweight, cordless vacuum.
Handheld Vacuum
Powered Brush Head
LED Lights
Easy Empty Bin
Crevice, Extension Tube, Dusting Brush Attachments
Strengthened with Aluminium
Free Delivery
2 Yr Warranty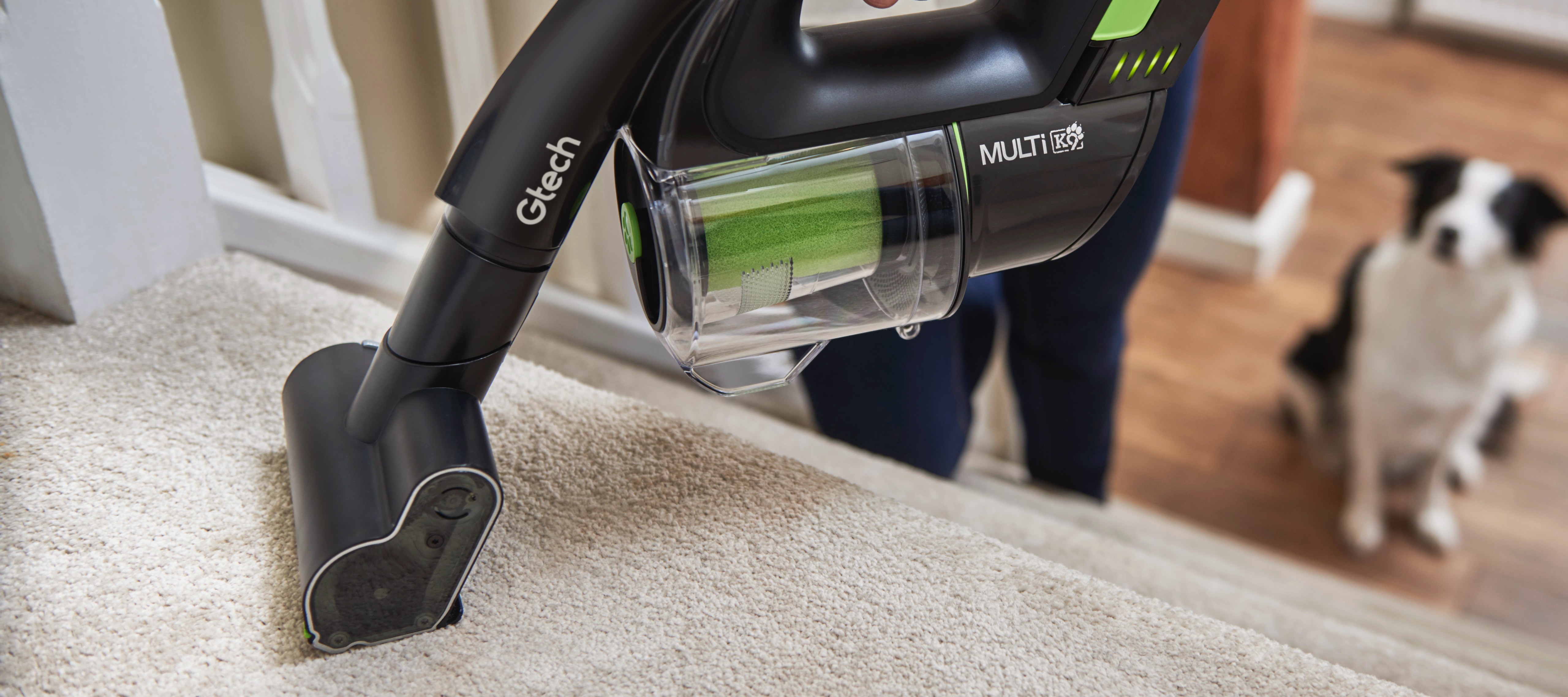 Handheld Vacuum For Pet Hair
We know that pets can make cleaning harder, which is why we've made the Gtech Multi K9 handheld pet vacuum extra tough. Based on our original Multi, the K9 model has been reinforced with aluminium components to deal with the added strain of pet hair. It also improves the overall performance of the vacuum, giving you more time to enjoy your home.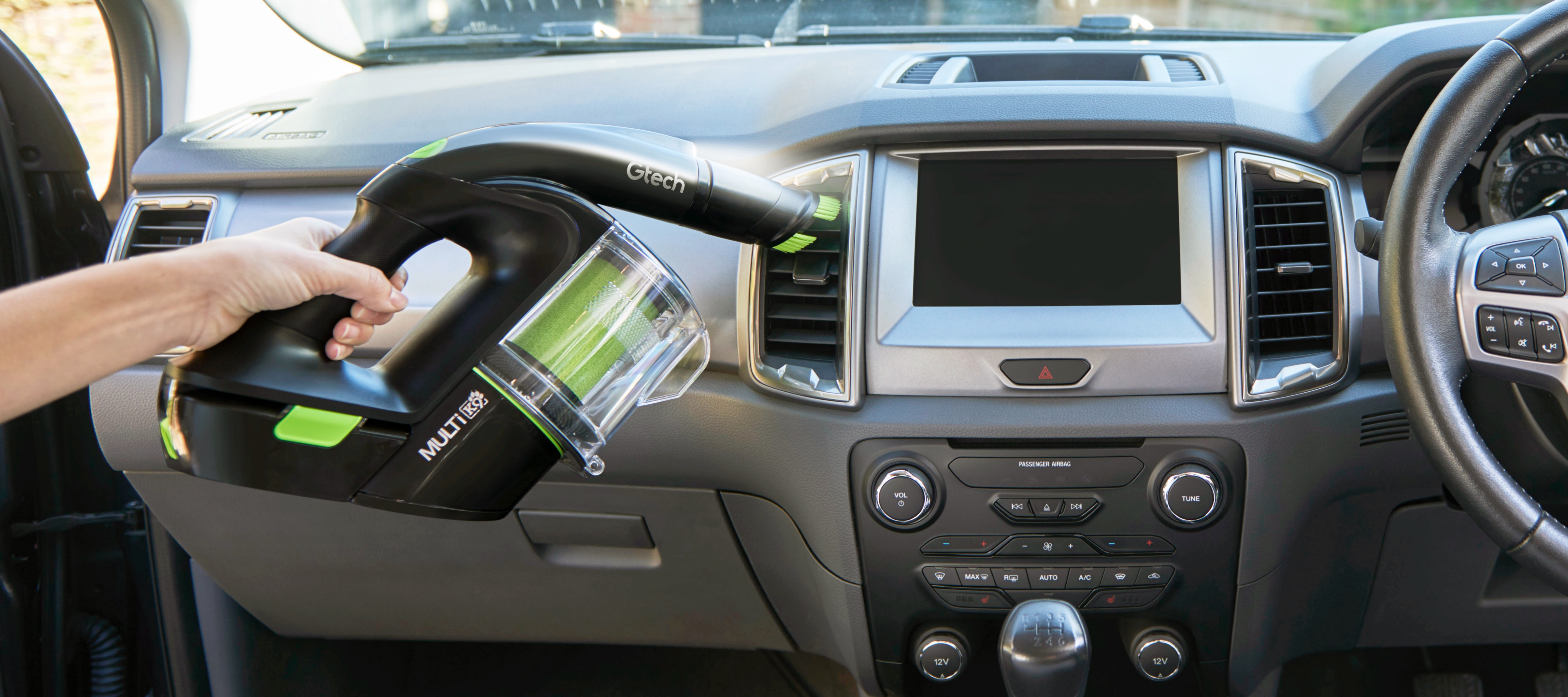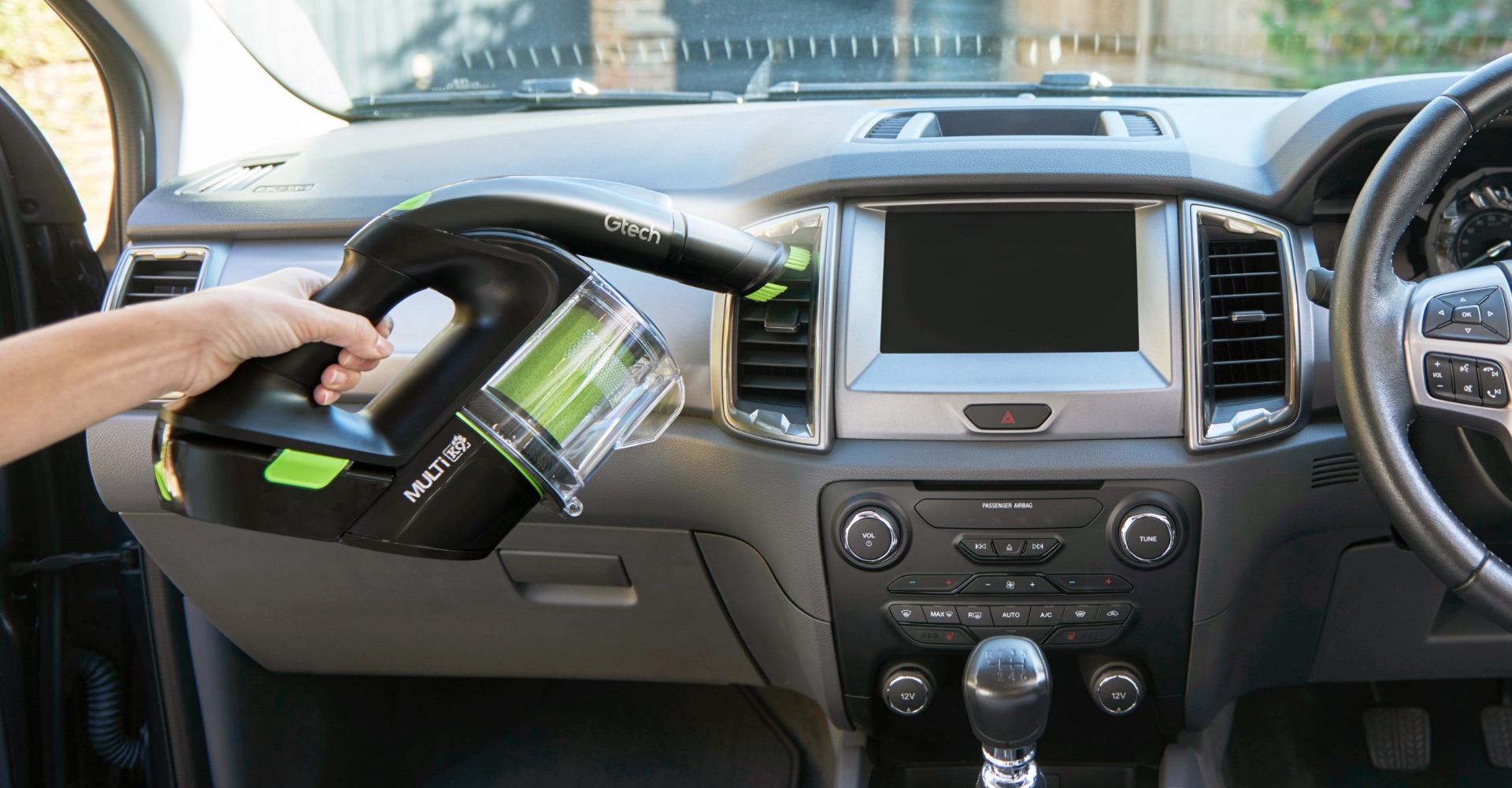 Lightweight for Car Cleaning
Despite making the Multi K9 even more robust, we've kept this handheld vacuum compact. The Gtech Multi K9 weights just 1.5kg when used with a nozzle**, making it easy to clean with transport. Take it on holiday with you as it's perfect for cleaning caravans and motorhomes. Vacuum your home, car and shed with ease and enjoy simple storage once the job is done.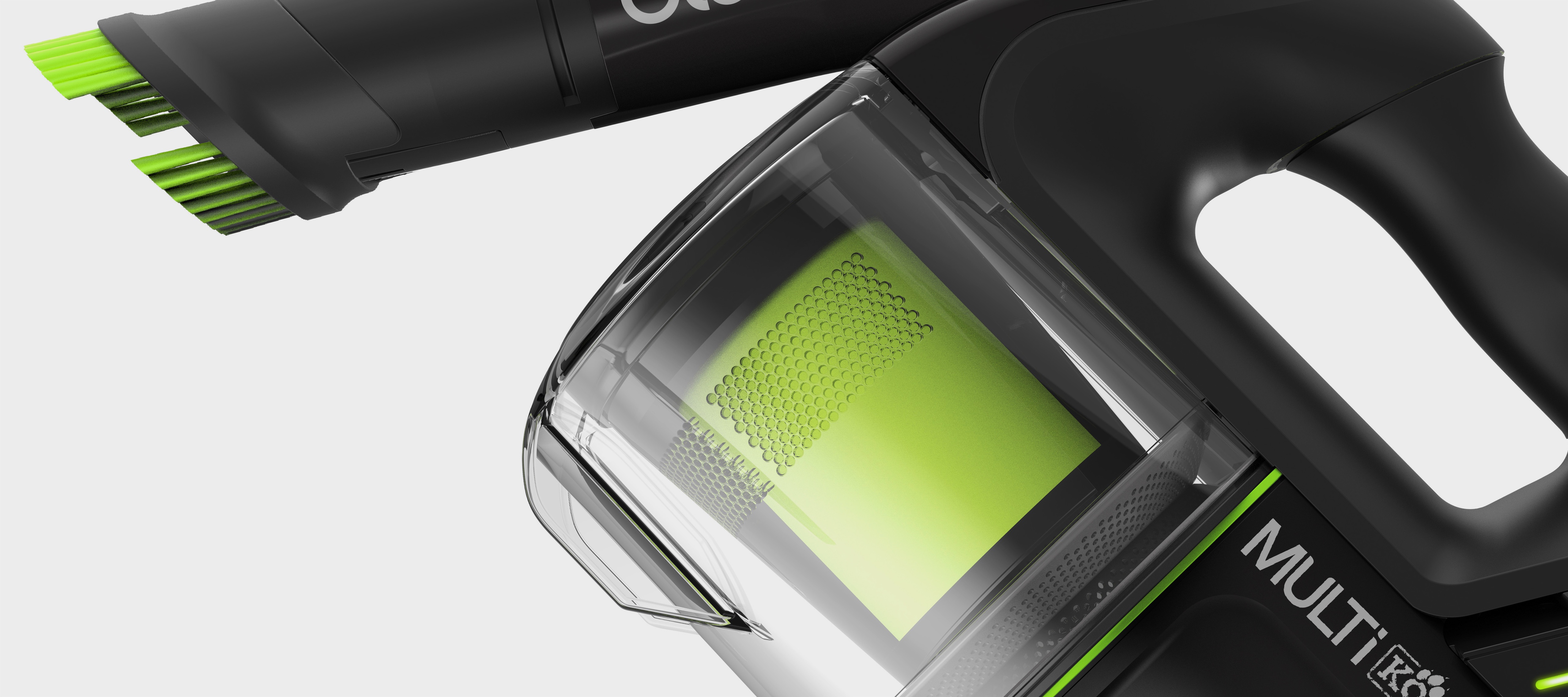 Versatile Attachments
The Gtech Multi K9 portable vacuum comes with a range of attachments to help you keep your home clean. From the power brush head to the handy crevice tool, this vacuum is designed to delve deep and tackle the added mess of pet owning. We've added a 36cm long extension tube that lets you clean higher up without stretching, and lower down without stooping. The dusting brush offers cleaning performance on upholstery as well as your car interior.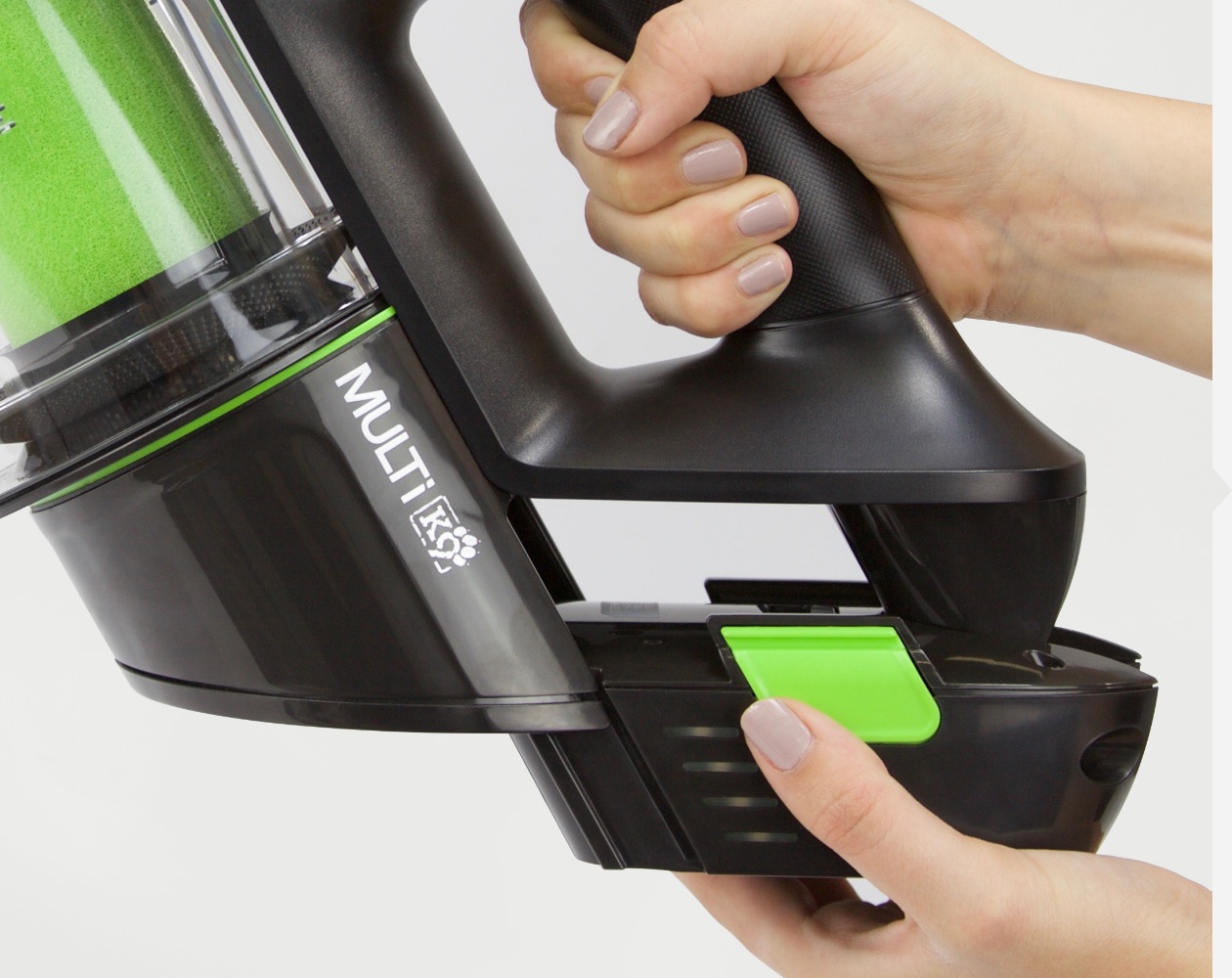 Long runtime
Our lightweight vacuum for pet hair is operated by a 22V Lithium-ion battery that delivers up to 20 minutes of runtime with each 4-hour charge*. The removable battery can be charged on or off the product and, with a handy LED display, you'll be able to monitor your battery usage.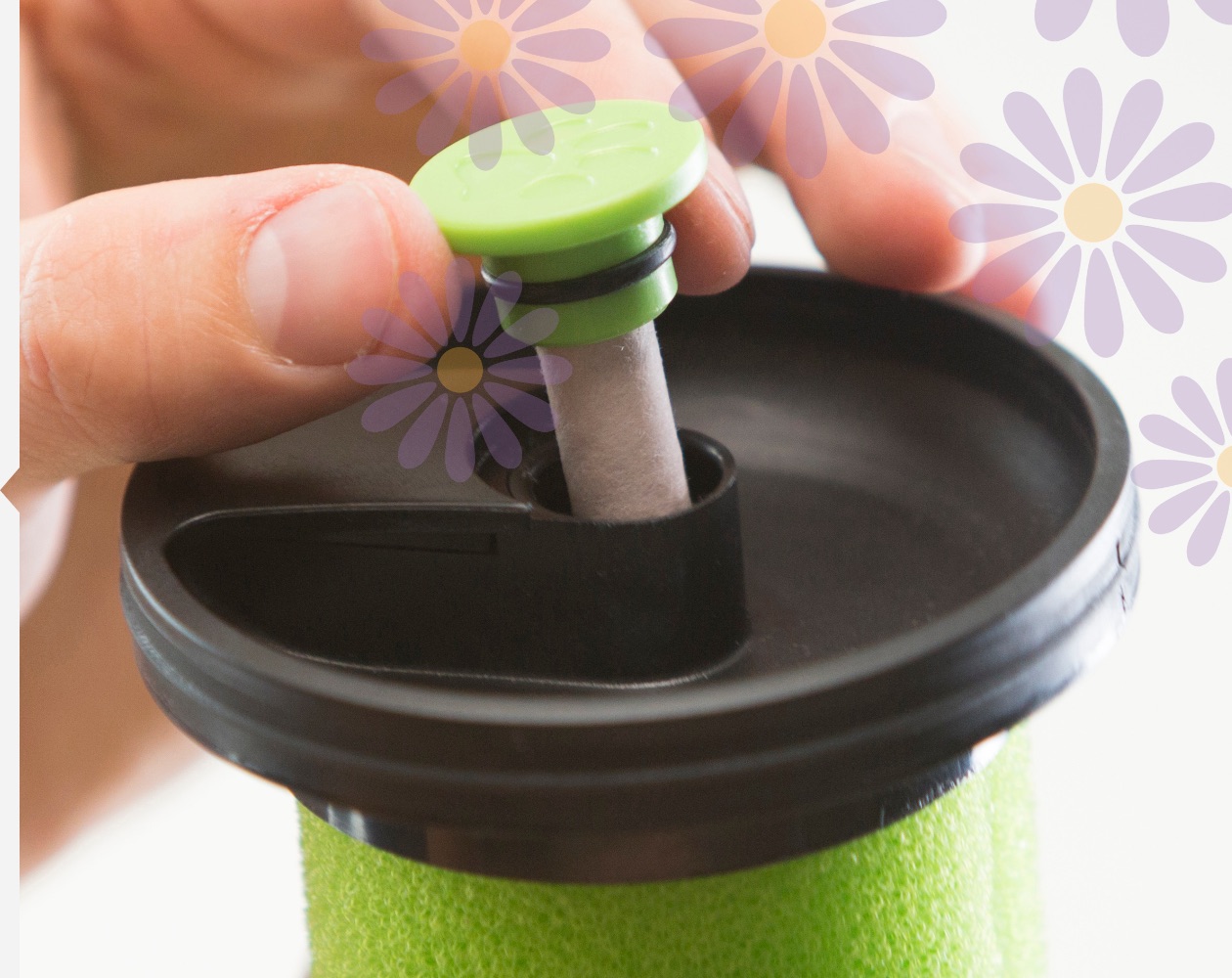 Spare filter and scented cleaning
Our mission is to make things easier, which is why the Multi K9 handheld pet vacuum comes with a spare filter. We've added a lightly scented filter cartridges to keep your home smelling clean and fresh.
Easy empty bin
Now that your home's clean, you don't want to get your bin and the surrounding area dirty. Instead, with a simple latch mechanism, you can easily empty your Multi K9 vacuum bin. The clear capsule of the bin allows you to see the satisfying results of your cleaning efforts.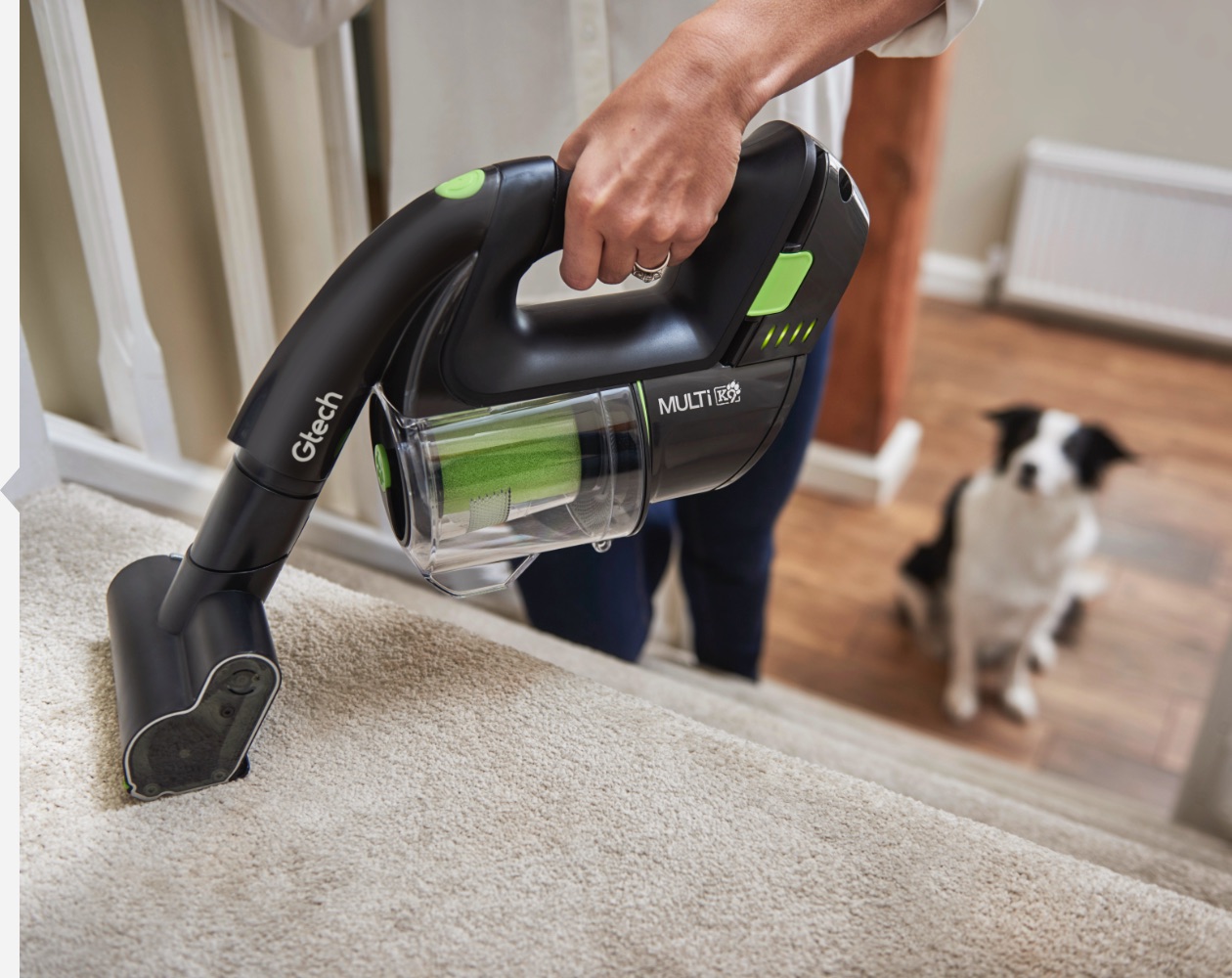 Use on the stairs
Stairs pose one of the biggest dilemmas when it comes to home cleaning. With traditional, upright vacuums, there's always the fear that the cord will snag as you're perilously balanced on a step. Our handheld vacuum for pet hair lets you clean comfortably with its handheld efficiency. Easily lift embedded pet hair as well as dirt and fine dust with this portable vacuum.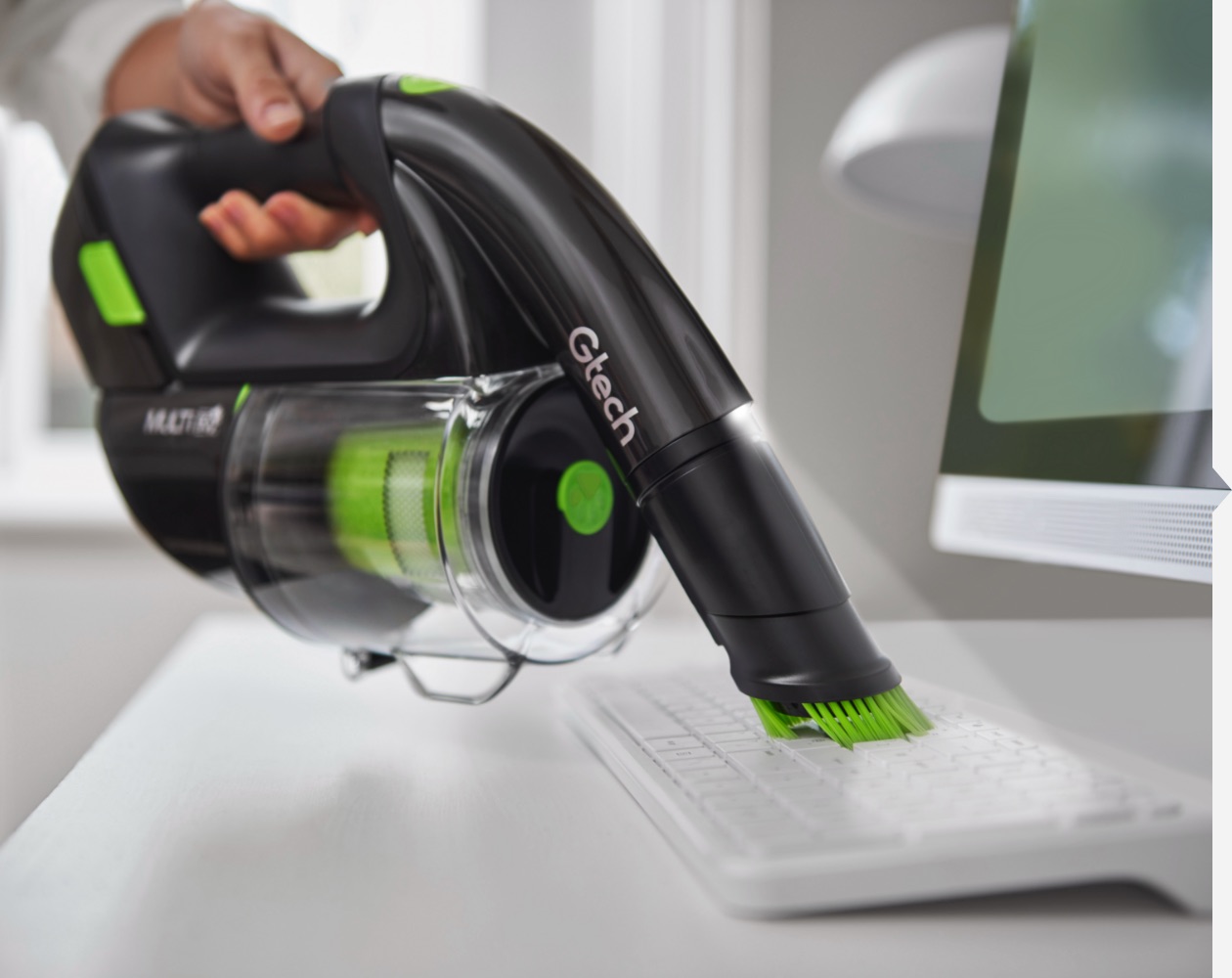 Let there be light
There's nothing more frustrating than sitting down after a cleaning session and seeing a spot you've missed. That's why we added an LED headlight to the Multi K9 handheld vacuum, illuminating the cleaning area and improving visibility of dirt and debris.
*Runtimes quoted may vary depending on floor surfaces cleaned.
**Weight = 1.5kg when used with nozzle. Weight varies according to attachment being used.
All products ordered from www.gtech.co.uk (or by telephone from Gtech) are covered by a 30-day money back guarantee. If you change your mind we ask that you return the product to us in its original condition with your proof of purchase within 30 days. We will happily either exchange it or give you a full refund. Please note that we are happy to arrange the return carriage but we do ask that you cover the cost which incurs a charge of £10. Our 30 day money back guarantee does not affect your statutory rights.
Includes 2-year manufacturer's guarantee.