Be free to tackle a wide variety of DIY jobs around your home with the cordless Gtech Multi-Tool. The Multi-Tool has an oscillating head that works with different attachments to cut and sand, and with no cord to hold you back, you're free to do it yourself with ease anywhere in your home. The Gtech Multi-Tool is robust, comfortable to use and a must have in any tool kit.
Compatible with Power Tool 20v Battery & Charger
6 Variable Speed Settings
LED Spotlight
Saw, Cut and Sanding Attachments
Free Next Day Delivery
2 Yr Warranty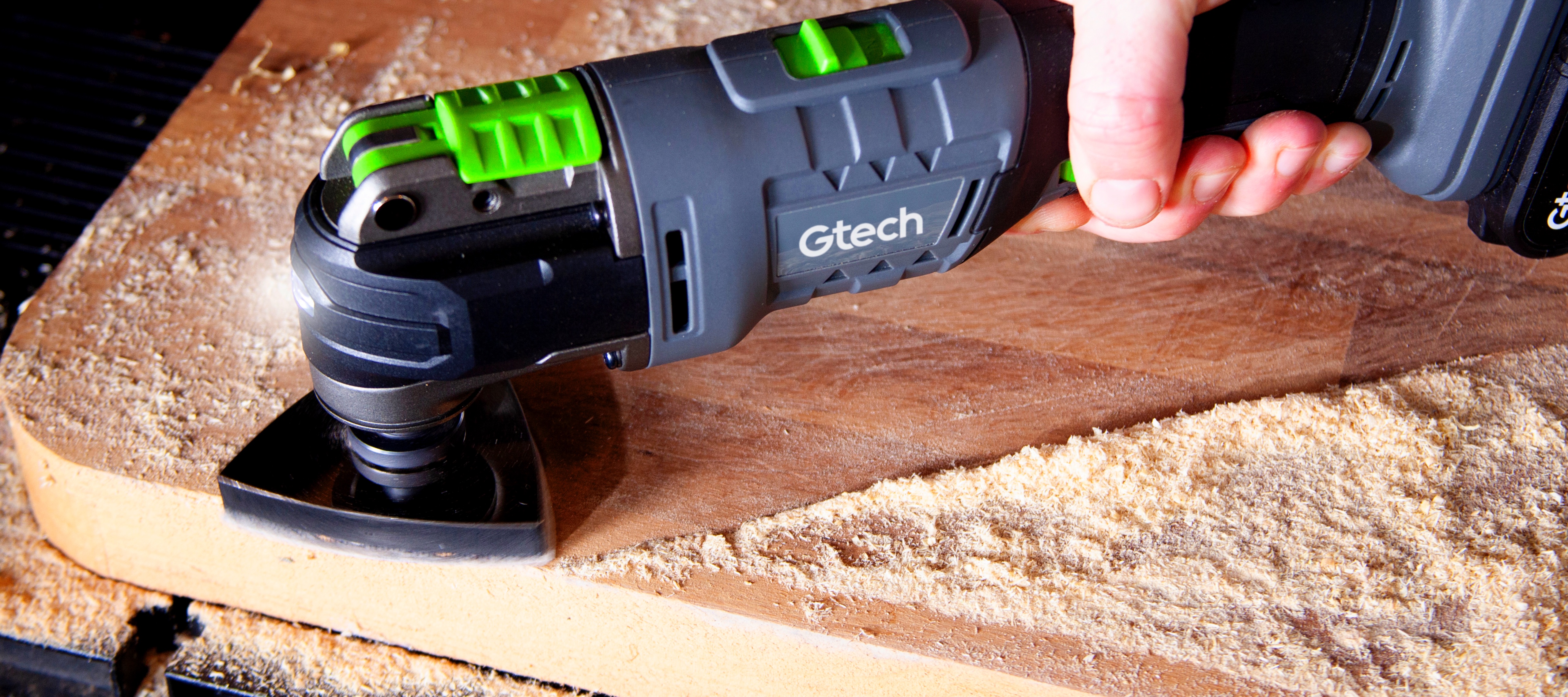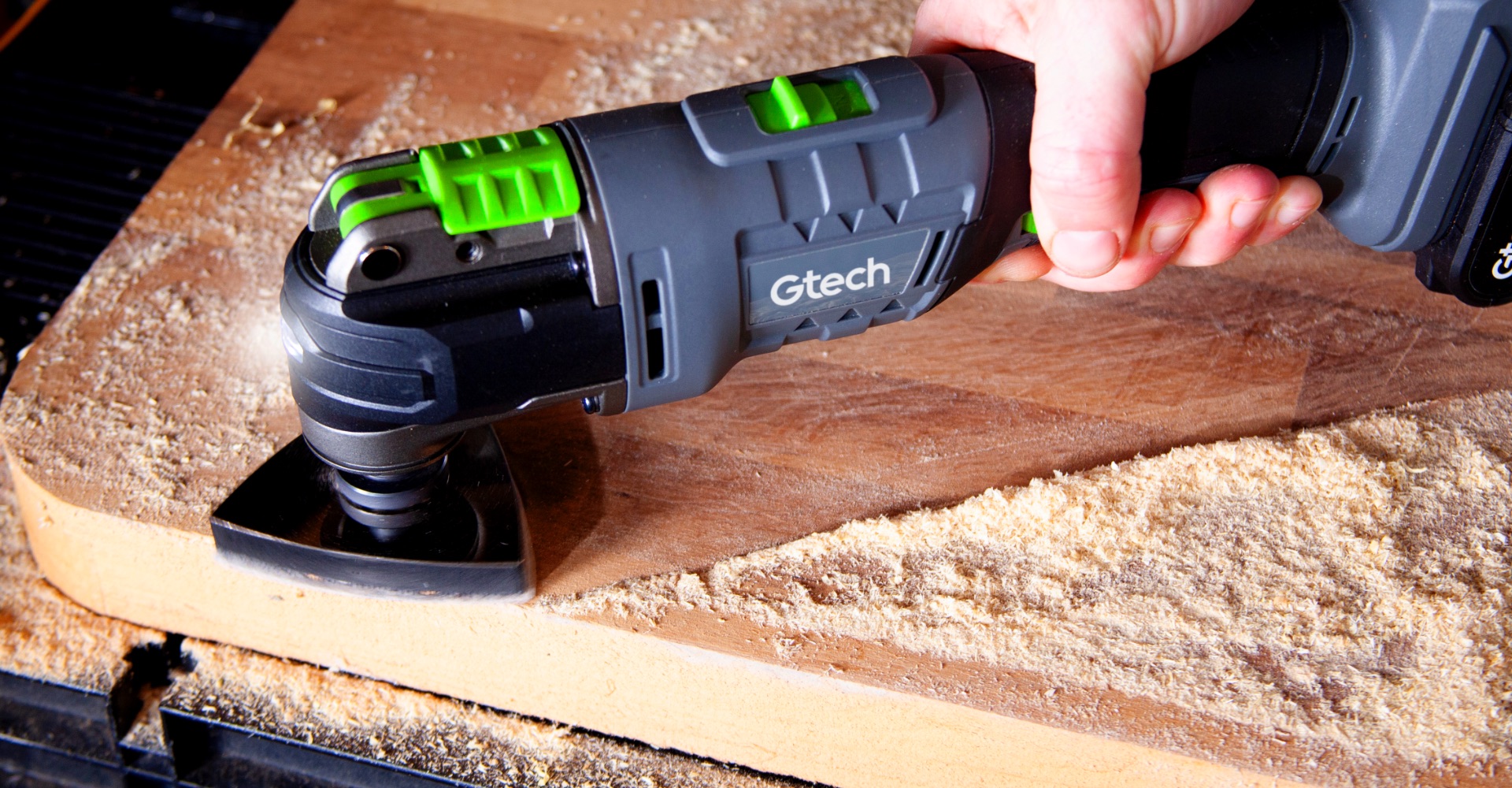 Must Have Multi Tool
The oscillating Multi Tool is easy to use, with variable speed settings to cut, grind, sand, scrape and more. The head of the tool rapidly moves from side-to-side, enabling you to cut and sand materials effortlessly, as well as many other actions depending on the accessory chosen. The Multi Tool also works well in tight spaces where you might struggle to use a traditional power tool.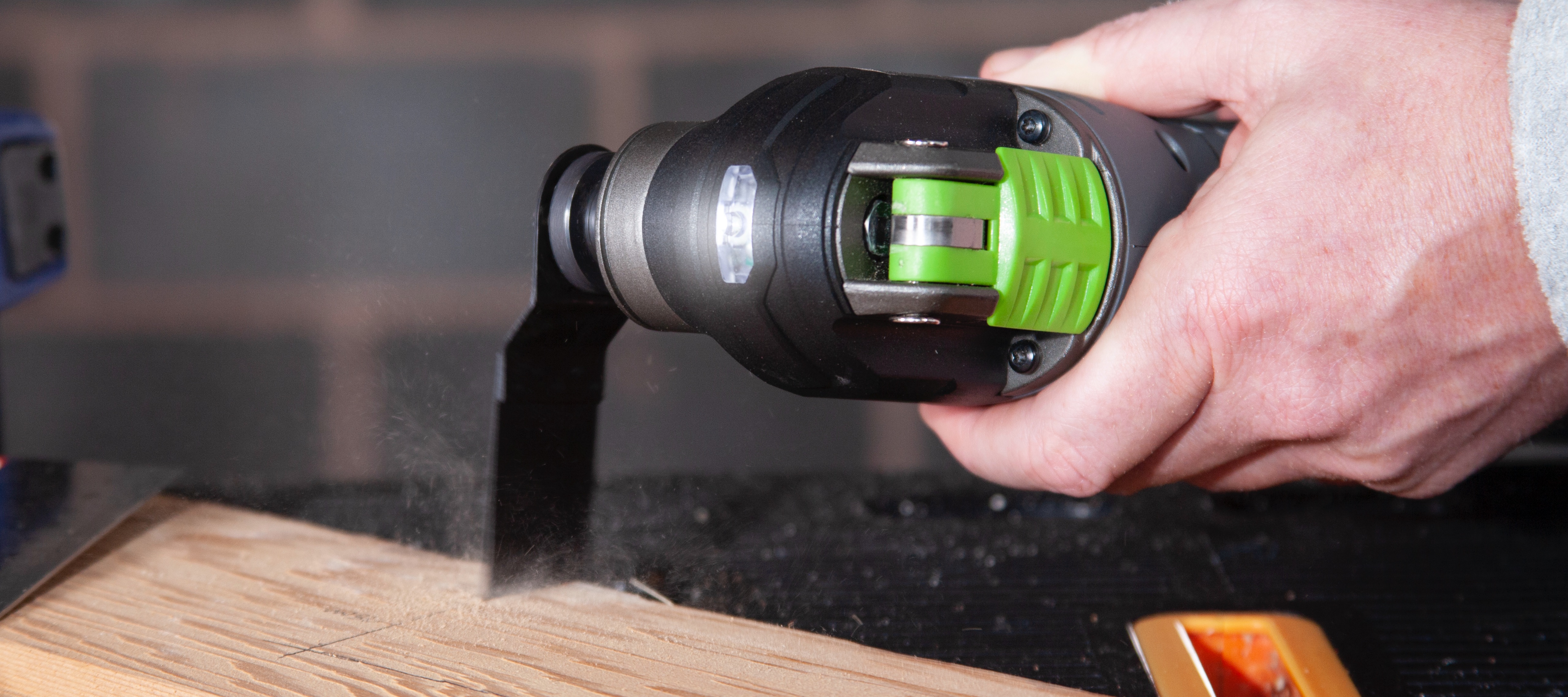 Multifunctional Tool
Our cordless Multi Tool is an effective, versatile tool that can be used to cut anything from skirting boards to plasterboard and even copper pipes. Its size and configuration mean that it is perfect for working in corners and tight spaces with accurate movement to cut, sand or polish. The tool head vibrates at up to 18,000rpm so that you can tackle DIY jobs with efficient ease.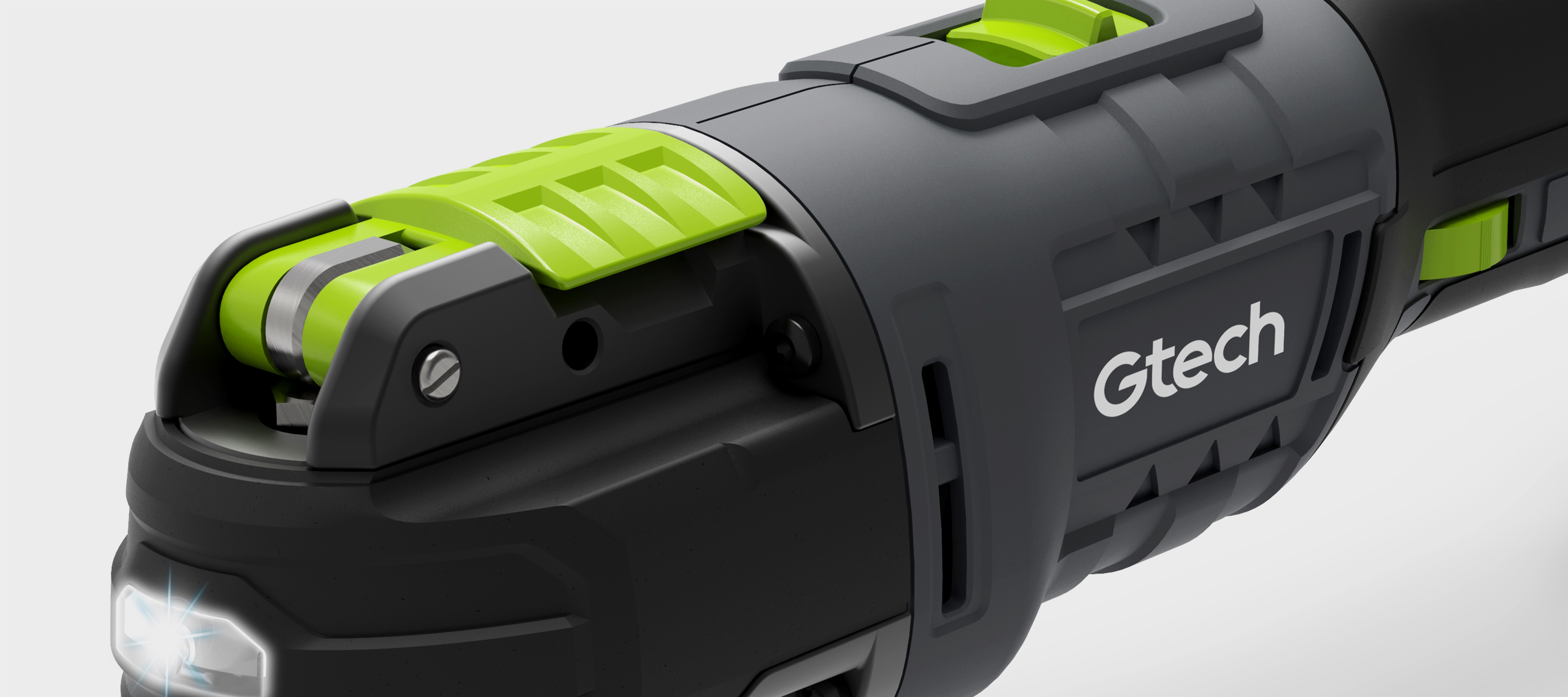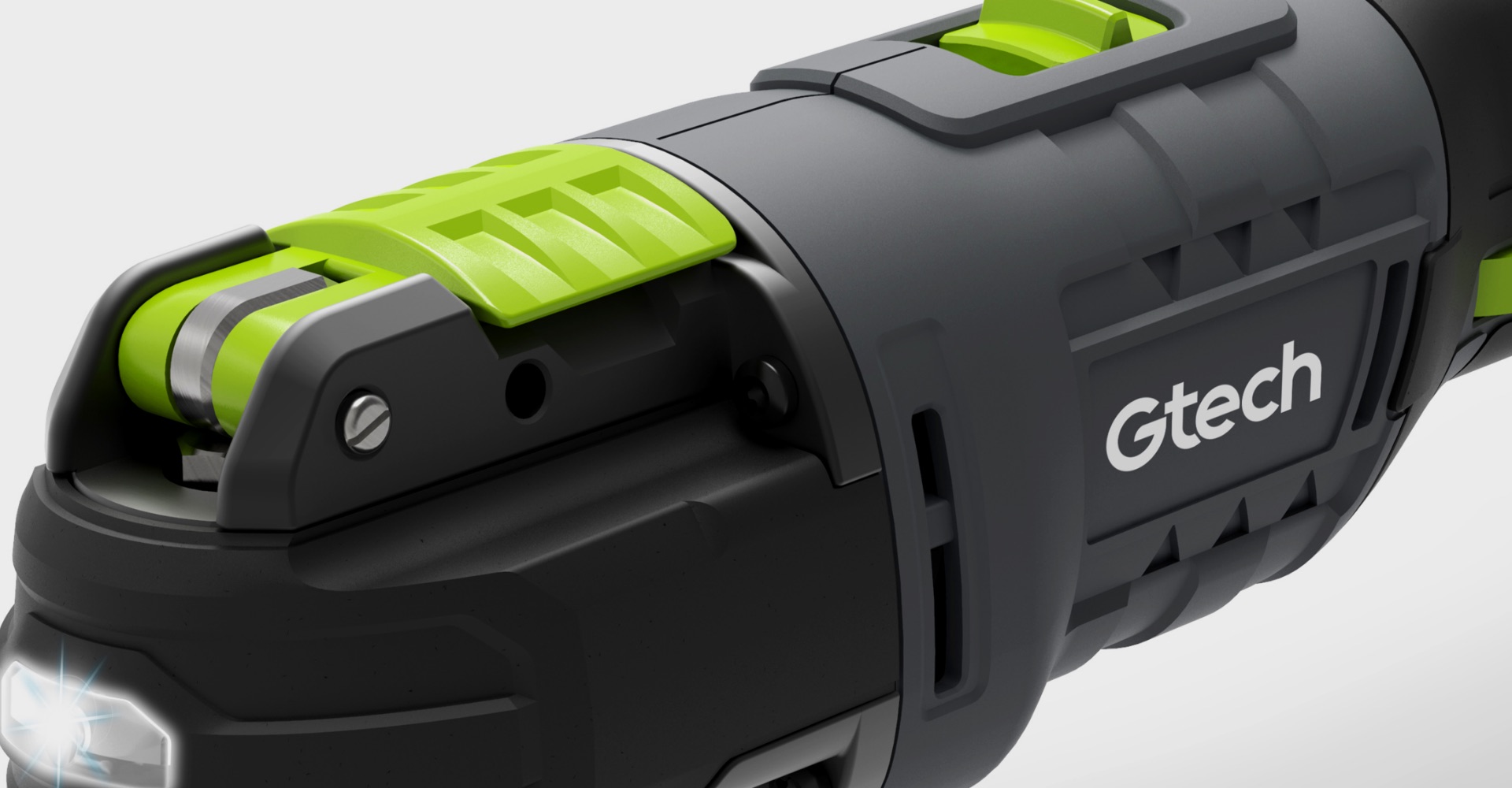 Easy Controls
The Lithium-ion 20V battery technology gives you constant power so that you can be confident it will get the job done. The tool is so easy to use. Once started, simply turn up the oscillation speed for a faster cut. The added benefit of an LED light is great for darker working areas, and perfectly complements an all-in-one cordless solution.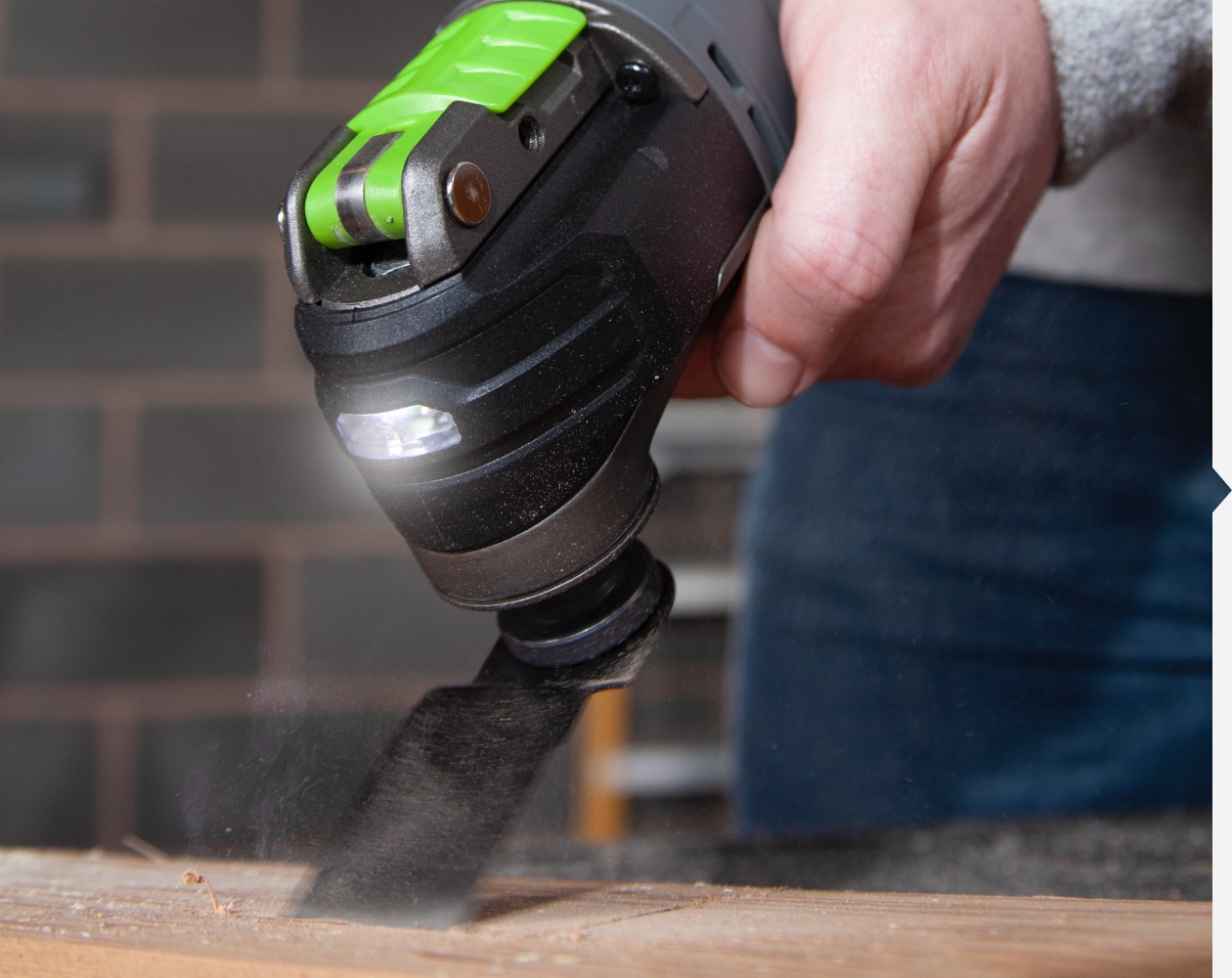 Adaptable
The universal fitting system allows cutting blades and detail pads to be attached at any angle on the base plate for the tool to operate in a variety of positions. Cutting blade and sanding pad changes can be made without any special tools.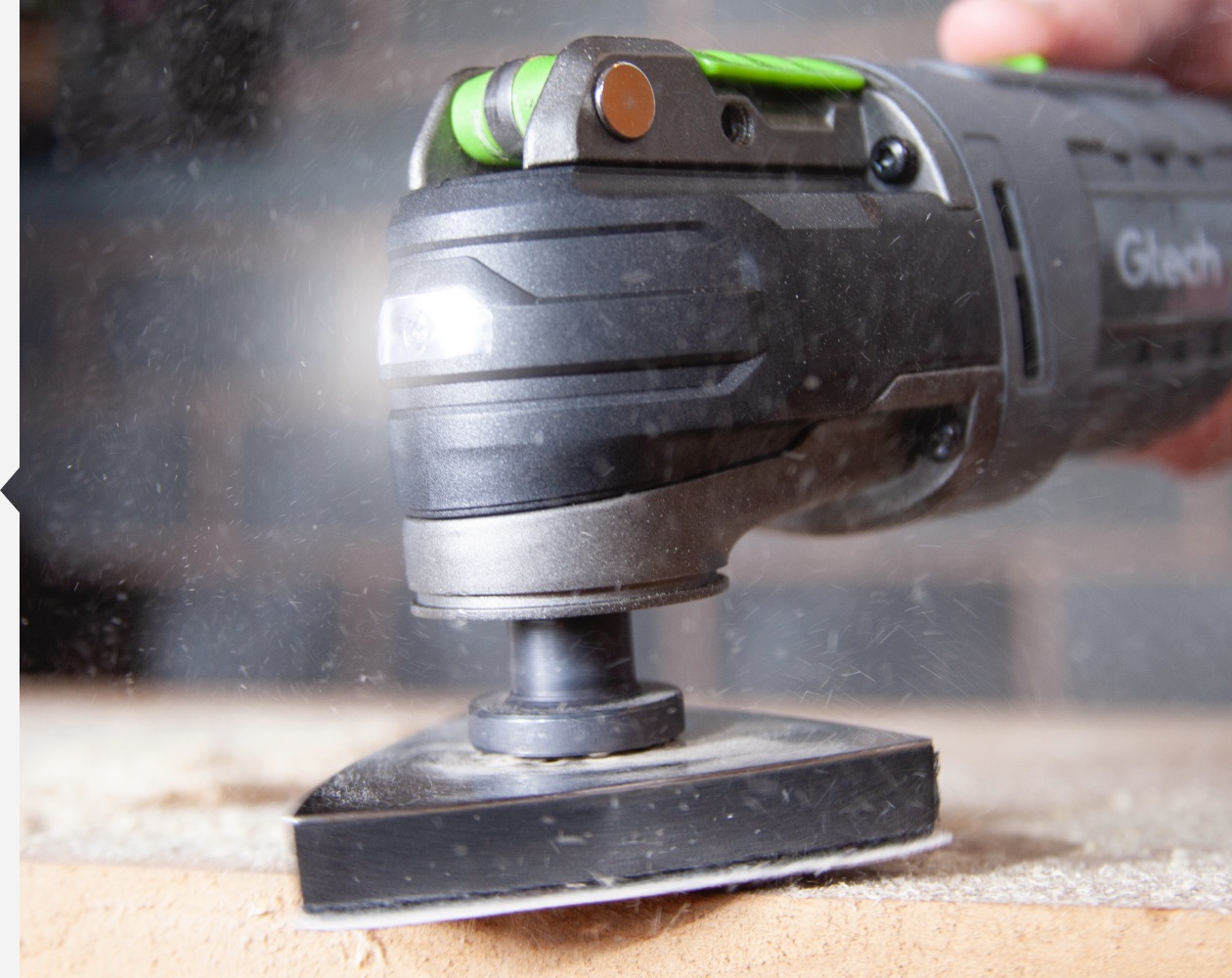 Variable speed
Choose from 6 settings to adjust the oscillation speed, starting from 8,000rpm and rising to 18,000rpm. This range provides you with full control to start slowly and accelerate the activity with confidence.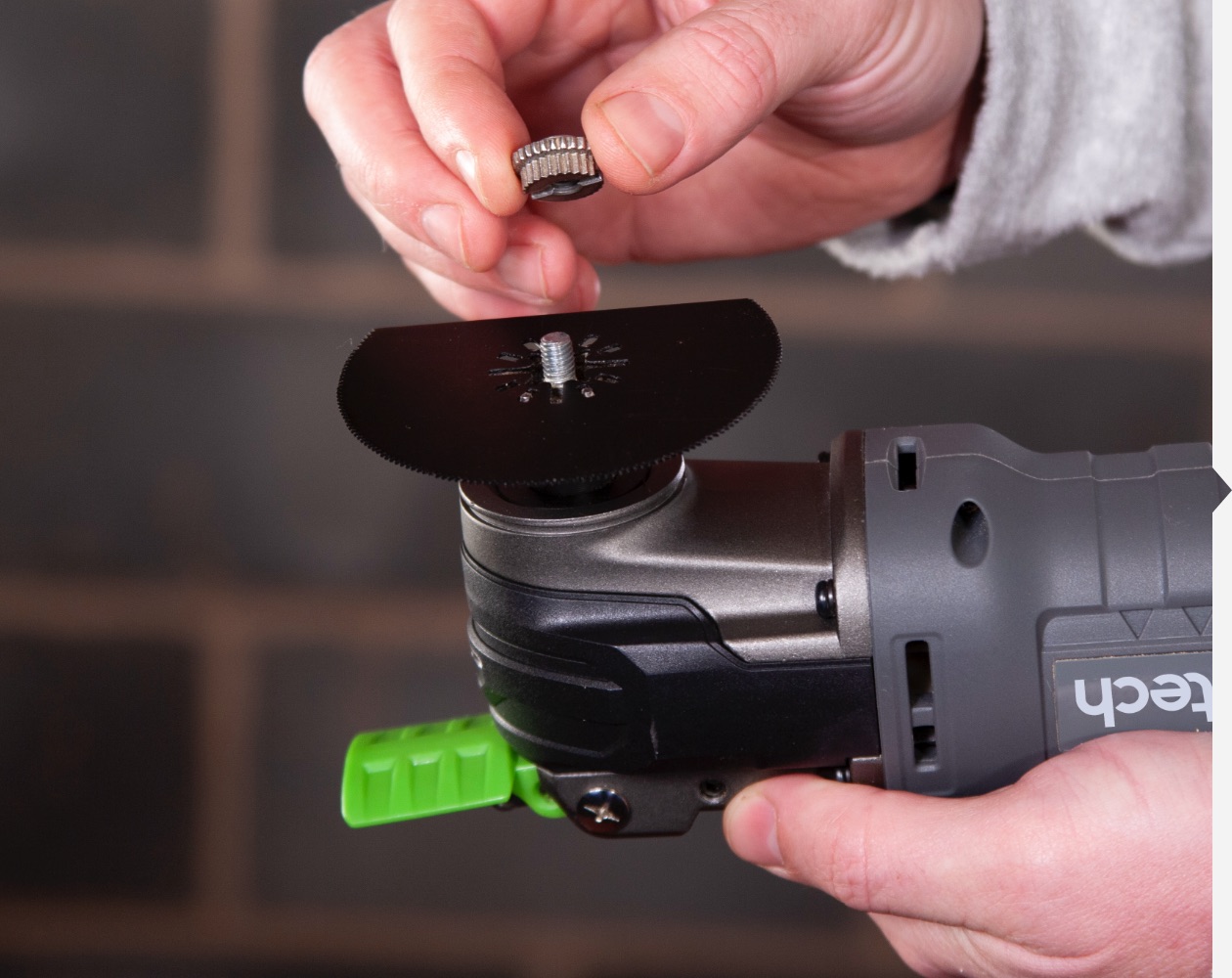 Versatile attachments
The Gtech Multi-Tool comes with a selection of 3 cutting blades and 3 sanding pads for the most popular multi-tool tasks (available as an optional extra for the Body only, for only £14.99) and the sanding pads have hook and loop backing for easy fitting. Our Multi-Tool uses a universal fixing system, easily changed by hand, it can be used with most other generic accessories as well as Gtech's own pack of assorted sanding pads.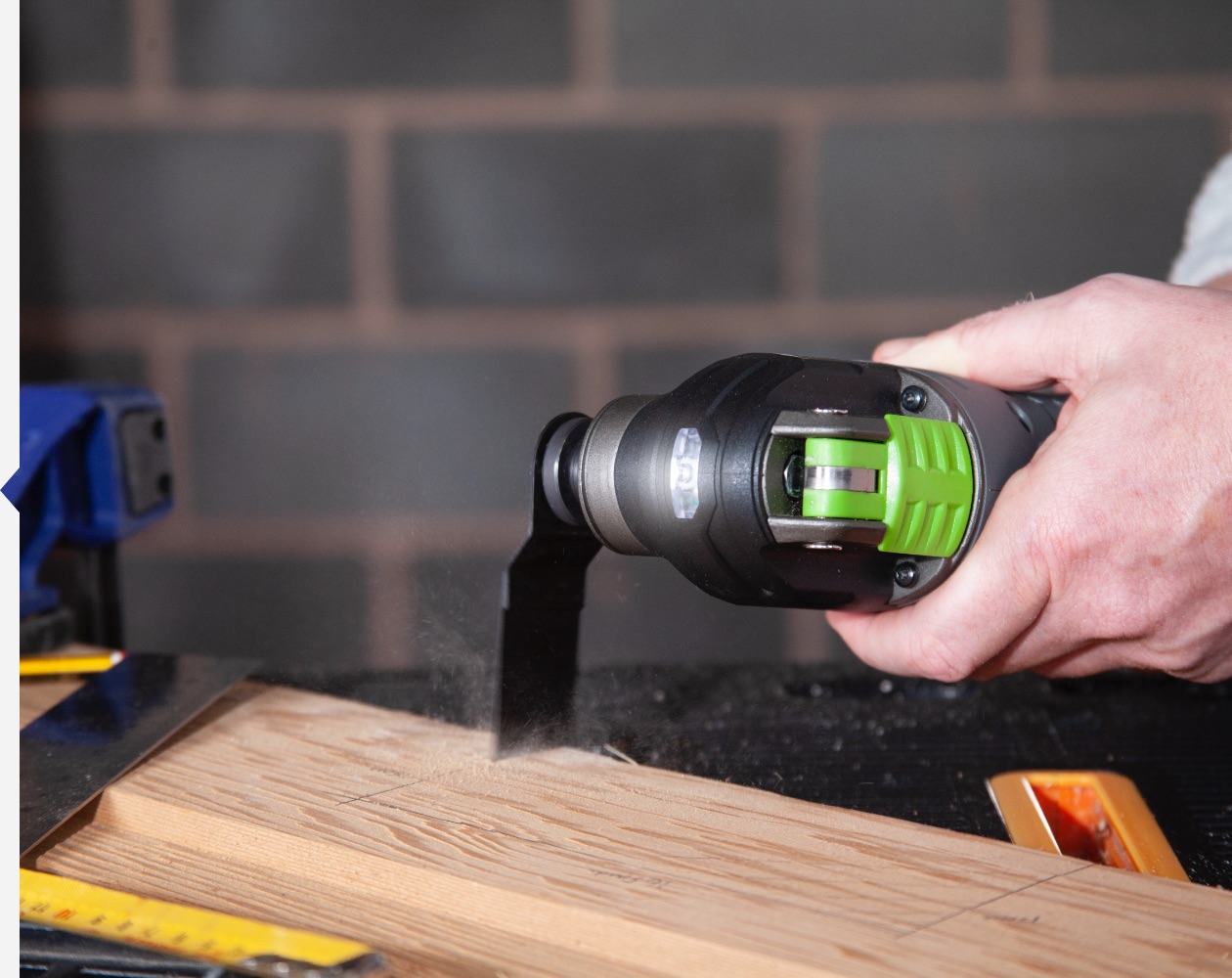 Sturdy and convenient
With a sturdy and compact design, the Multi-Tool is well balanced and includes soft grip materials for comfort in use. Using Gtech's offset cutting blades, the Multi-Tool is perfect for making plunge, flush and under cuts all around the home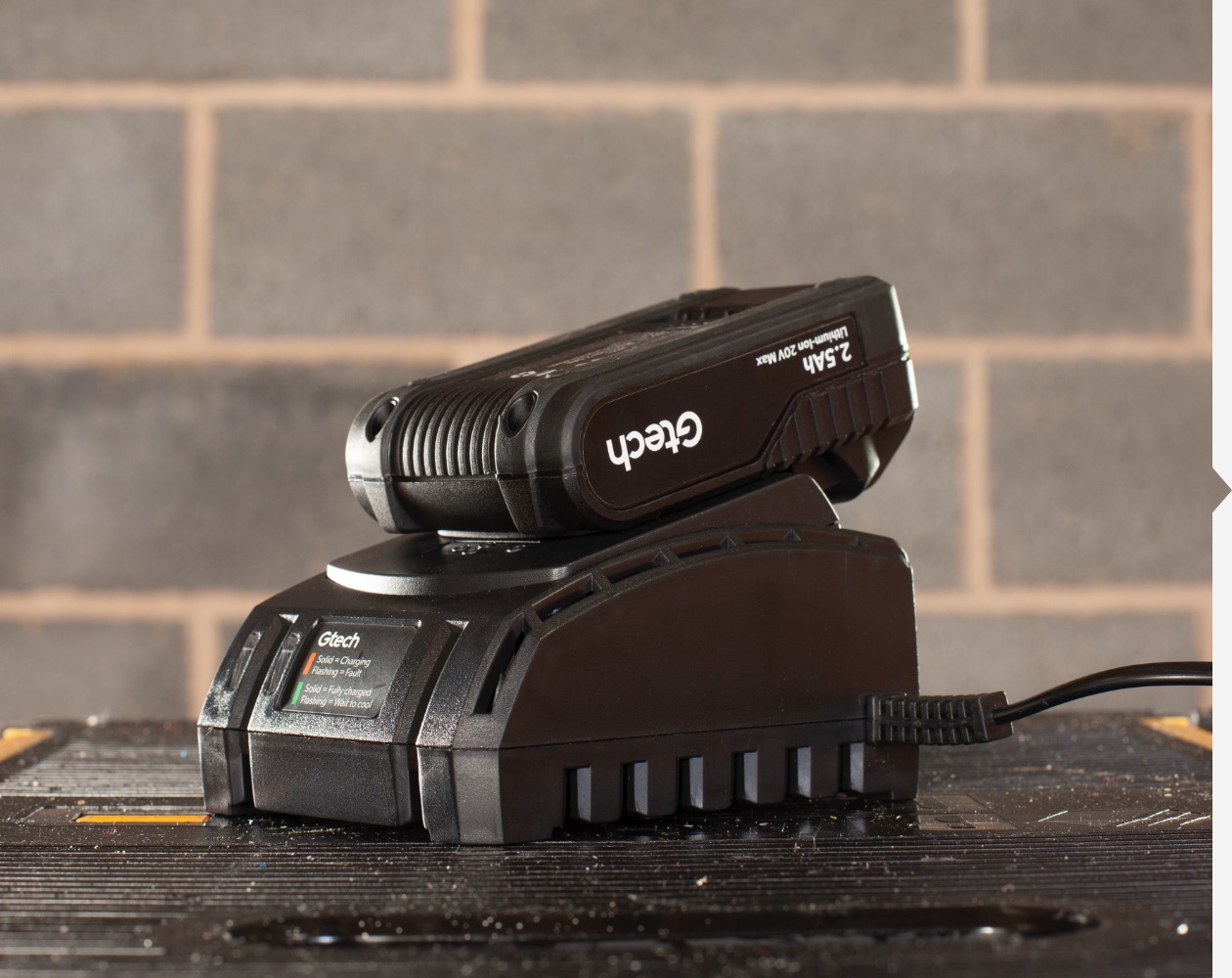 20V power tool battery
All of our Gtech Power Tools use a common 20V battery* and charger so you can build up your collection at a more affordable price. Check out the full Power Tool range here.
*Runtimes quoted may vary depending on materials and task.
All products ordered from www.gtech.co.uk or by telephone from Gtech are covered by a 30-day money-back guarantee. If you change your mind, we ask that you return the product to us in its original condition in its original packaging with your proof of purchase within 30 days. We will happily either exchange it or give you a full refund. Please note we are happy to arrange the return carriage but we do ask that you cover the cost which incurs a charge of £10. Our 30-day money-back guarantee does not affect your statutory rights.
Limited 2-year manufacturer's guarantee.