Sit back and relax while the new Gtech Robot Lawnmower takes care of your lawn...
Leaving you with more time to spend enjoying your garden as the Robot Lawnmower does all the hard work. It will keep your lawn in perfect shape, leaving you to relax, light up the BBQ or focus on the flower beds. With 3 cutting modes and seven cutting heights ranging from 2.5cm to 5.5cm, the Gtech Robot Lawnmowers three sharp carbon steel blades will give you an even, greener lawn.
Fully Automatic Lawn Care
Self-Install - No Need For Expert Installation
No Grass Bin - Clippings Return To lawn As Natural Fertiliser
Automatically Returns To Base For Charging
Suitable For Lawns Up To 625 m² & 30% gradient
Free Next Day Delivery
2 Yr Warranty
More Free Time
With our fully automatic Robot Lawnmower RLM50, look forward to more free time to relax. This robot mower is fully automatic, continually cutting as it travels across the lawn, up and down slopes avoiding obstacles to create a smooth even lawn surface. The robot mower is also smart, checking for changes to the lawns design and monitoring its battery status, automatically returning to base to recharge itself, so you don't have to lift a finger.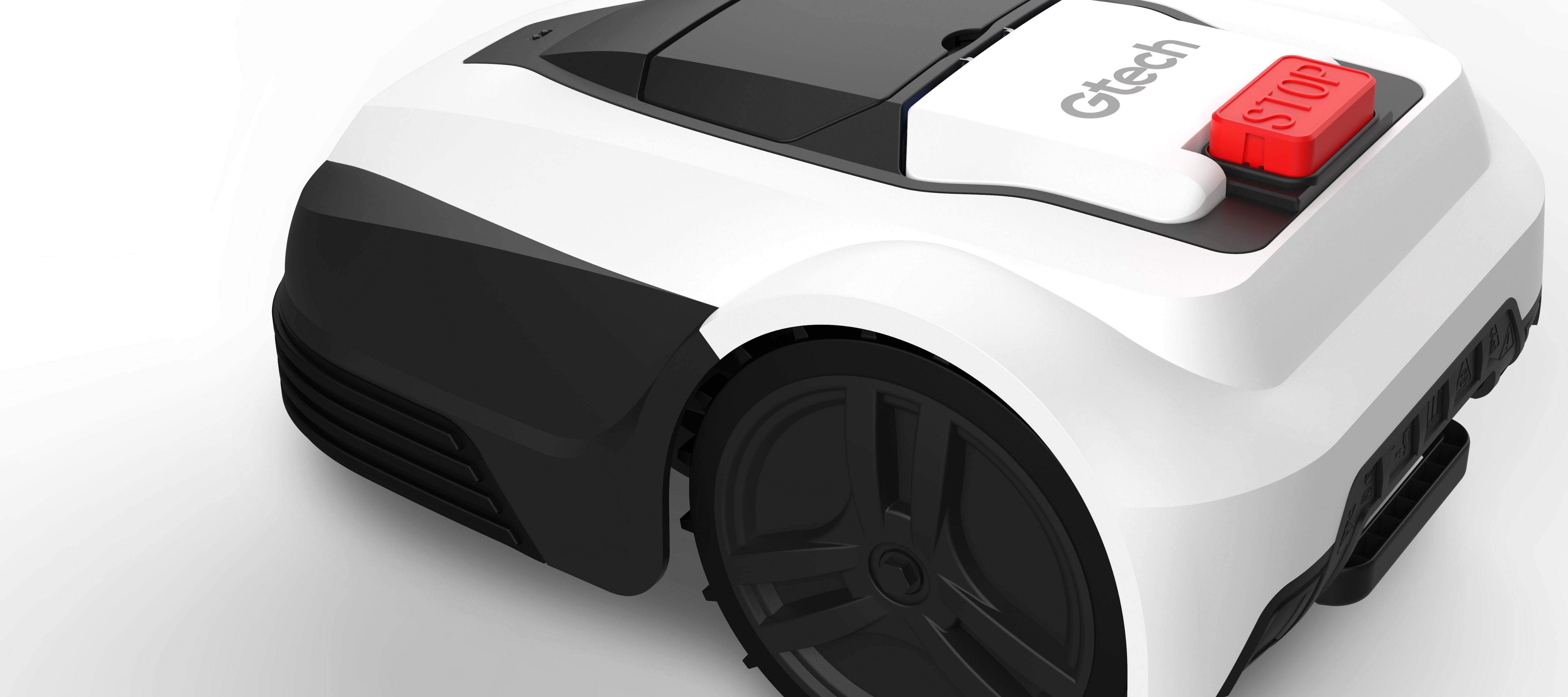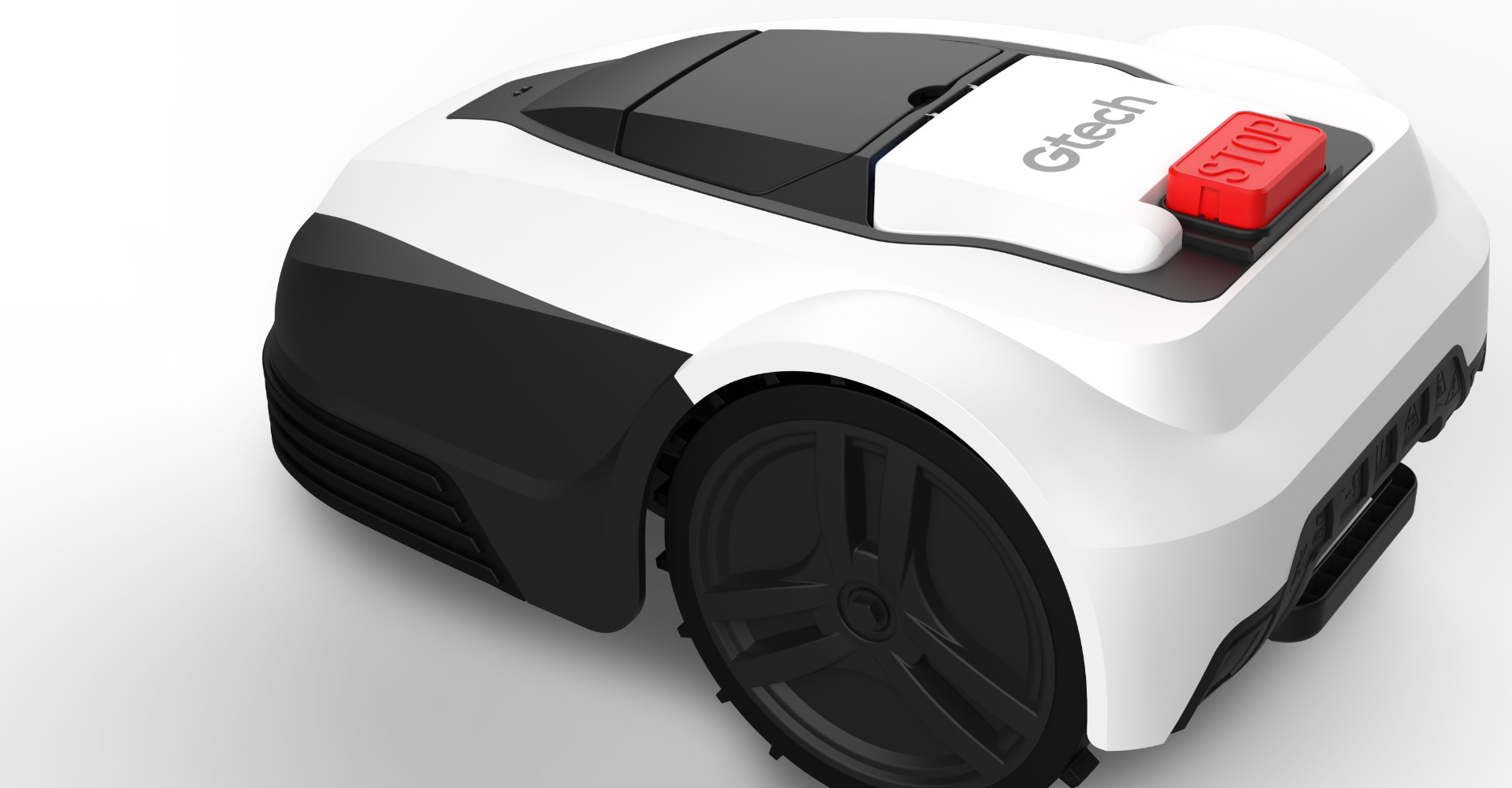 Quiet mowing
Our new robot lawnmower is so quiet, you'll hardly know its there. With a 65 dBA sound level, it is much quieter than regular petrol, corded or electric lawnmowers (89-96 dBA) and only slightly louder than a regular conversation (60 dBA). Which means the RLM50 can operate quietly at any time, without disturbing your gardens peace and tranquillity.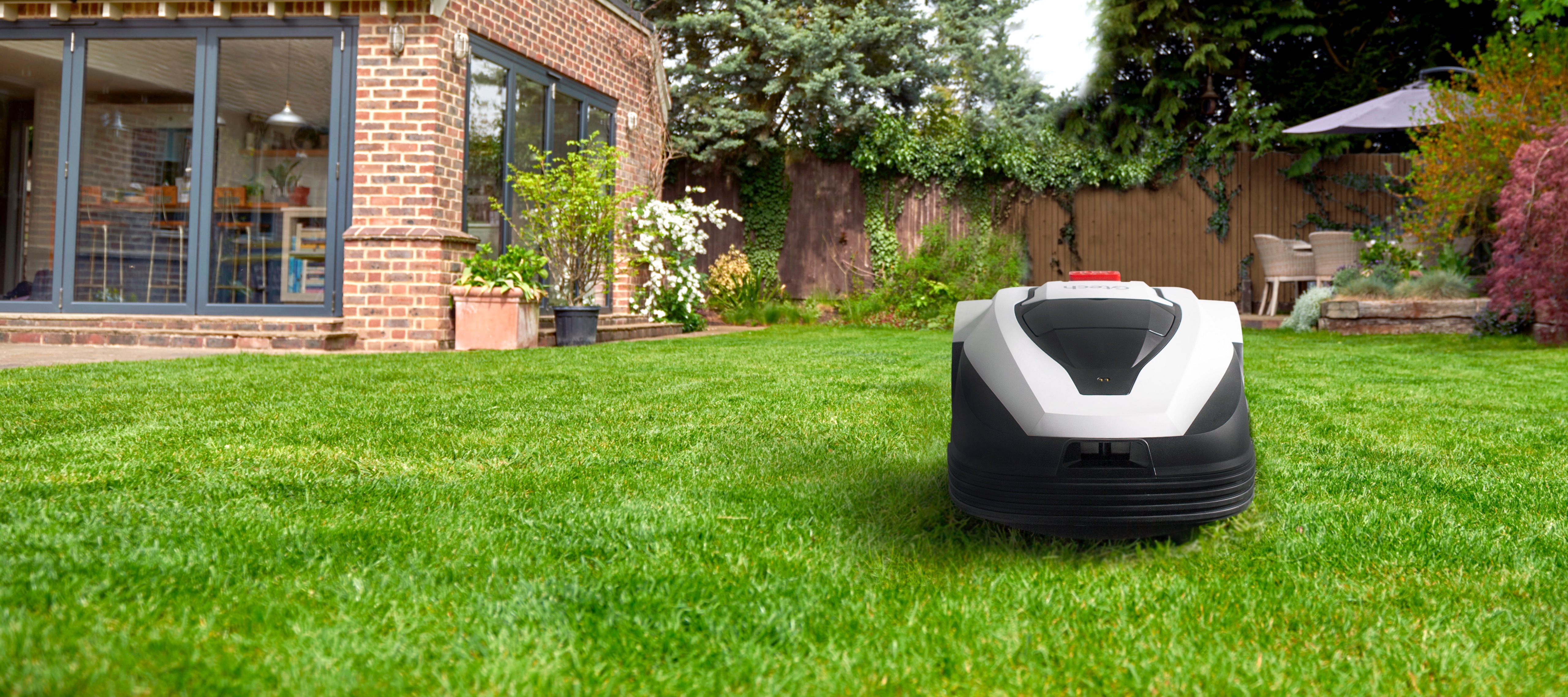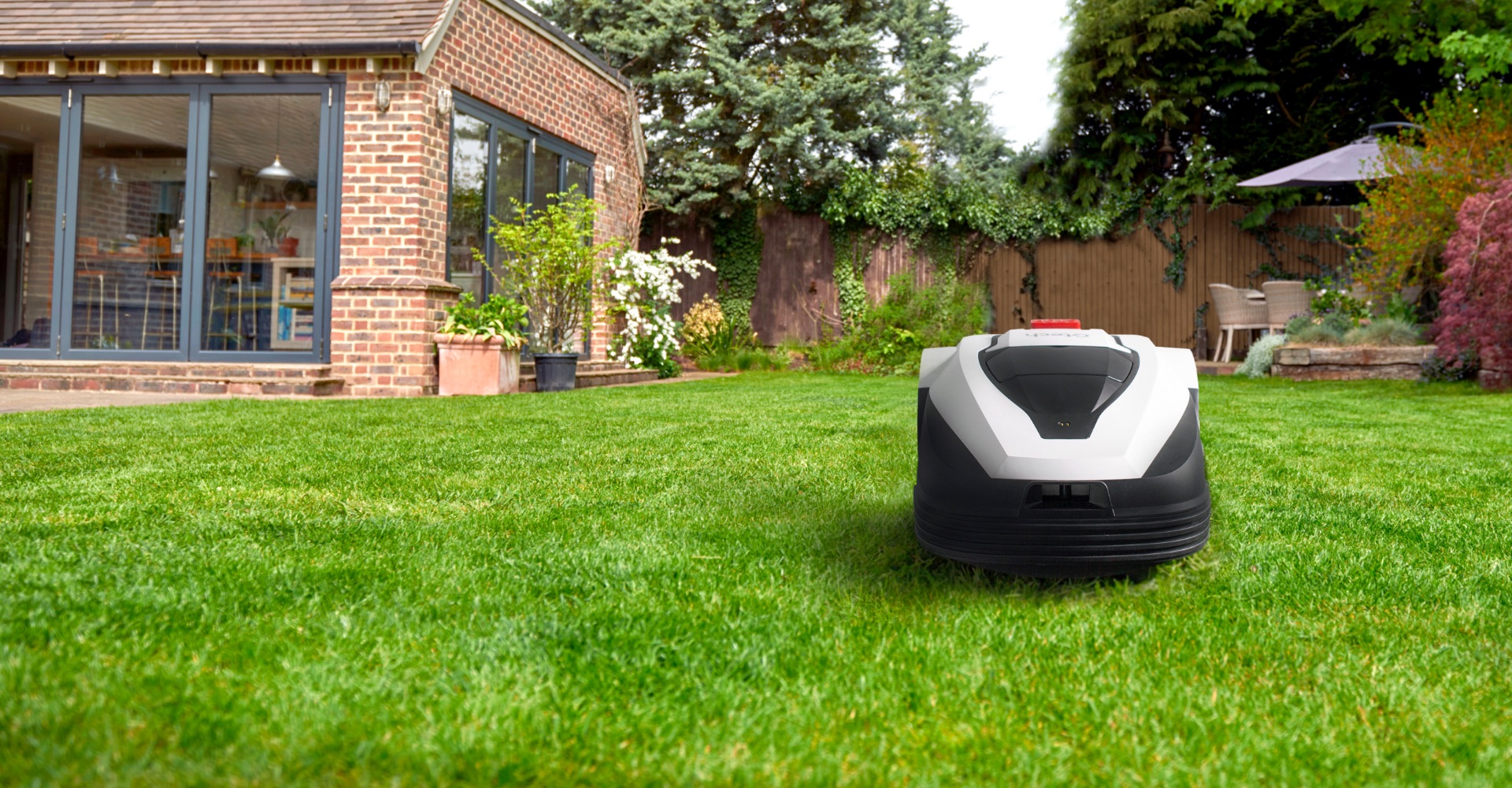 Easy To Use Technology
Our technology is very user friendly, simply enter the choice of cutting program and when to start. Each day, the robot lawnmower navigates the lawn, cutting within the perimeter. Each week the lawnmower performs a perimeter check, travelling around the circuit to check for any changes. The cutting technology is very effective, cutting small pieces of grass every day ensures all the lawn maintains a smooth result.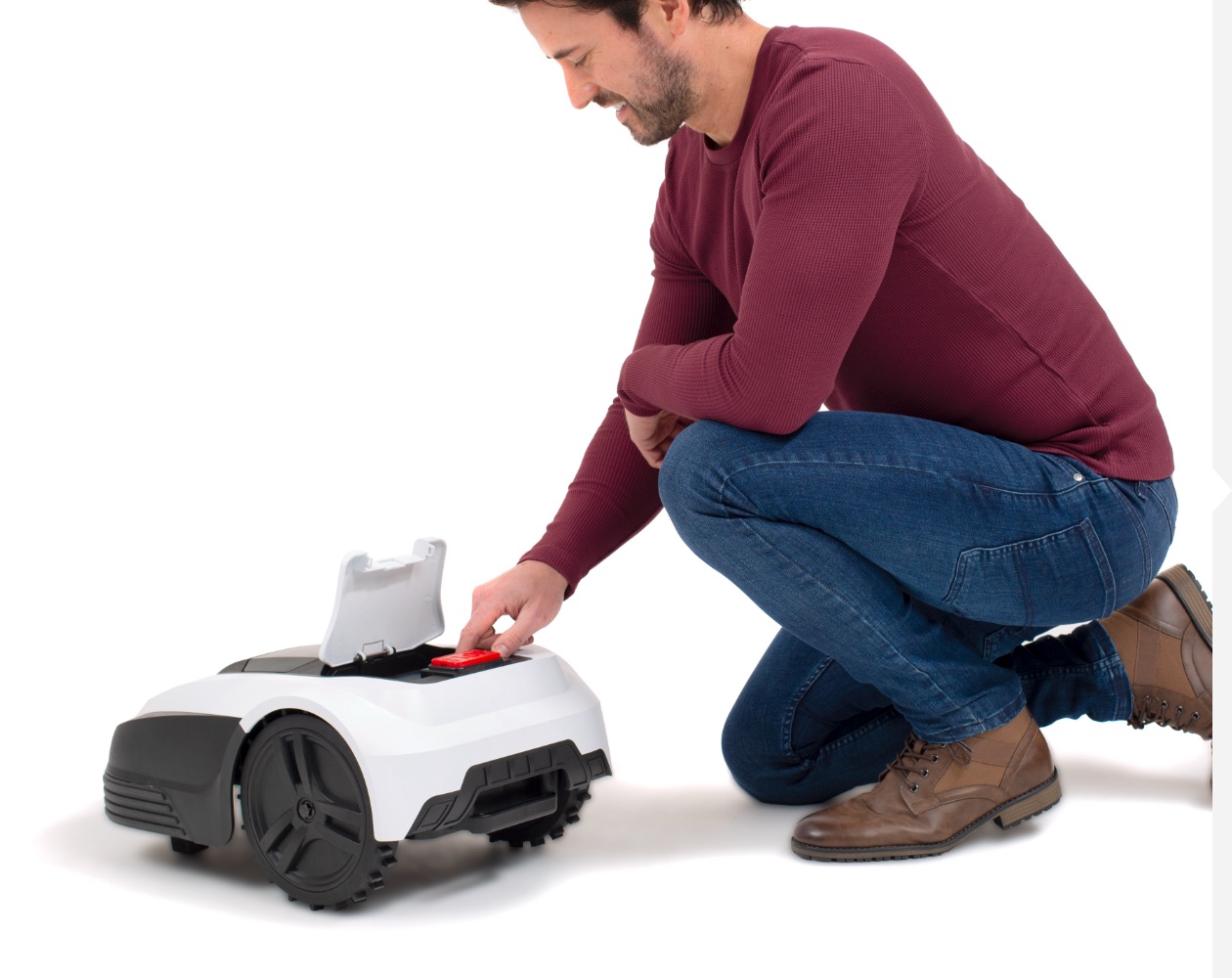 Safety and Security
The Gtech Robot Lawnmower comes with an anti-tamper 4-digit PIN code to avoid any unwanted use will trigger an alarm if lifted when in use. For safety, the robot lawnmower uses built-in motion sensors to detect obstacles and will auto-stop if it encounters an issue. You can also access the emergency stop button if needed. When it rains, the robot mower will stop cutting and return safely to its base to recharge until the weather brightens up.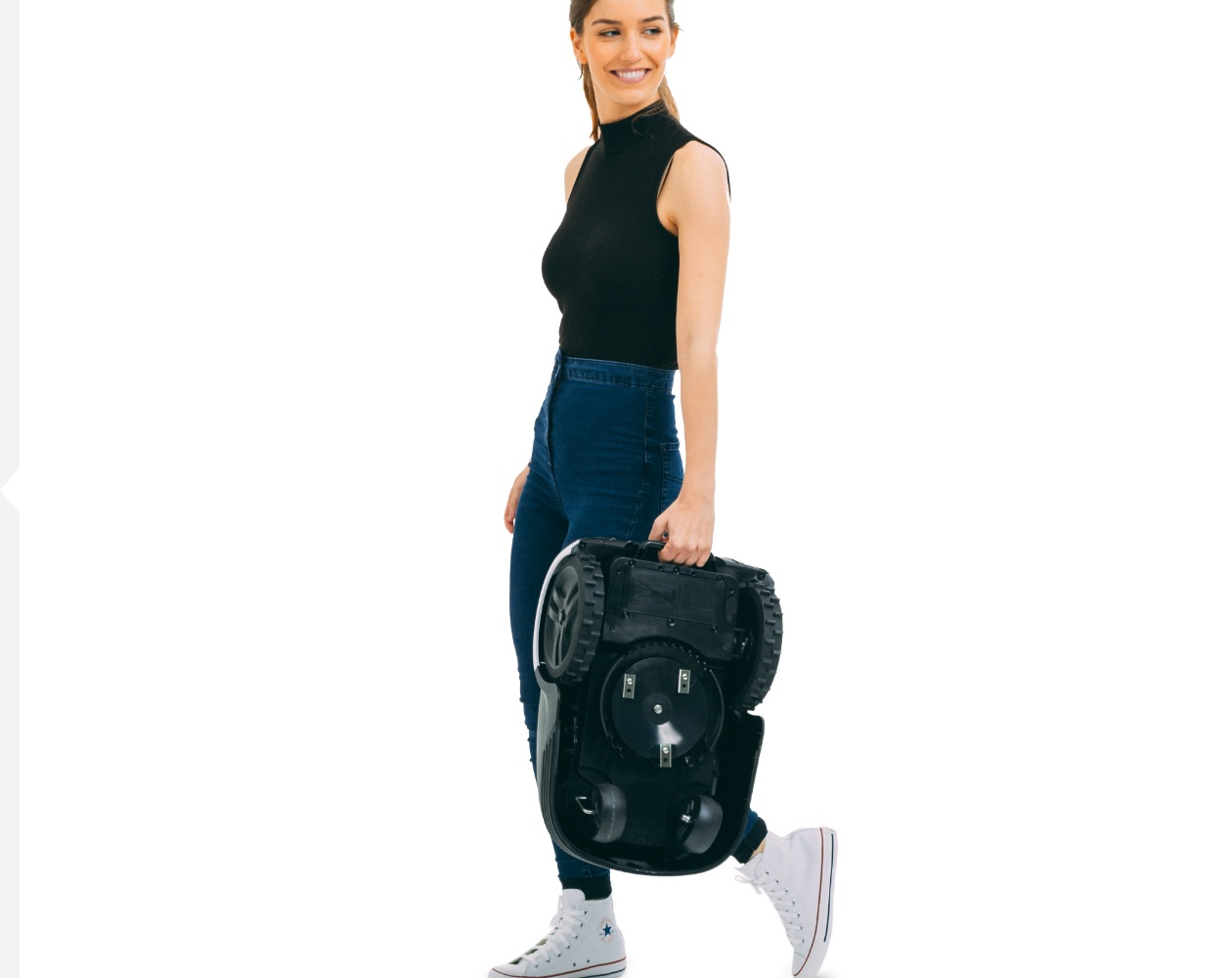 Simple set up
To allow your new Robot Mower to work automatically, you will need to set your garden border with the boundary wire provided using our easy to follow Set Up Video Instructions or Instruction Manual. Once the charging unit is installed and powered-up the Robot Lawnmower will park in the docking station and charge itself before leaving to follow the programmed mowing schedule. A built-in carry handle allows you to easily pick-up and move the unit as required.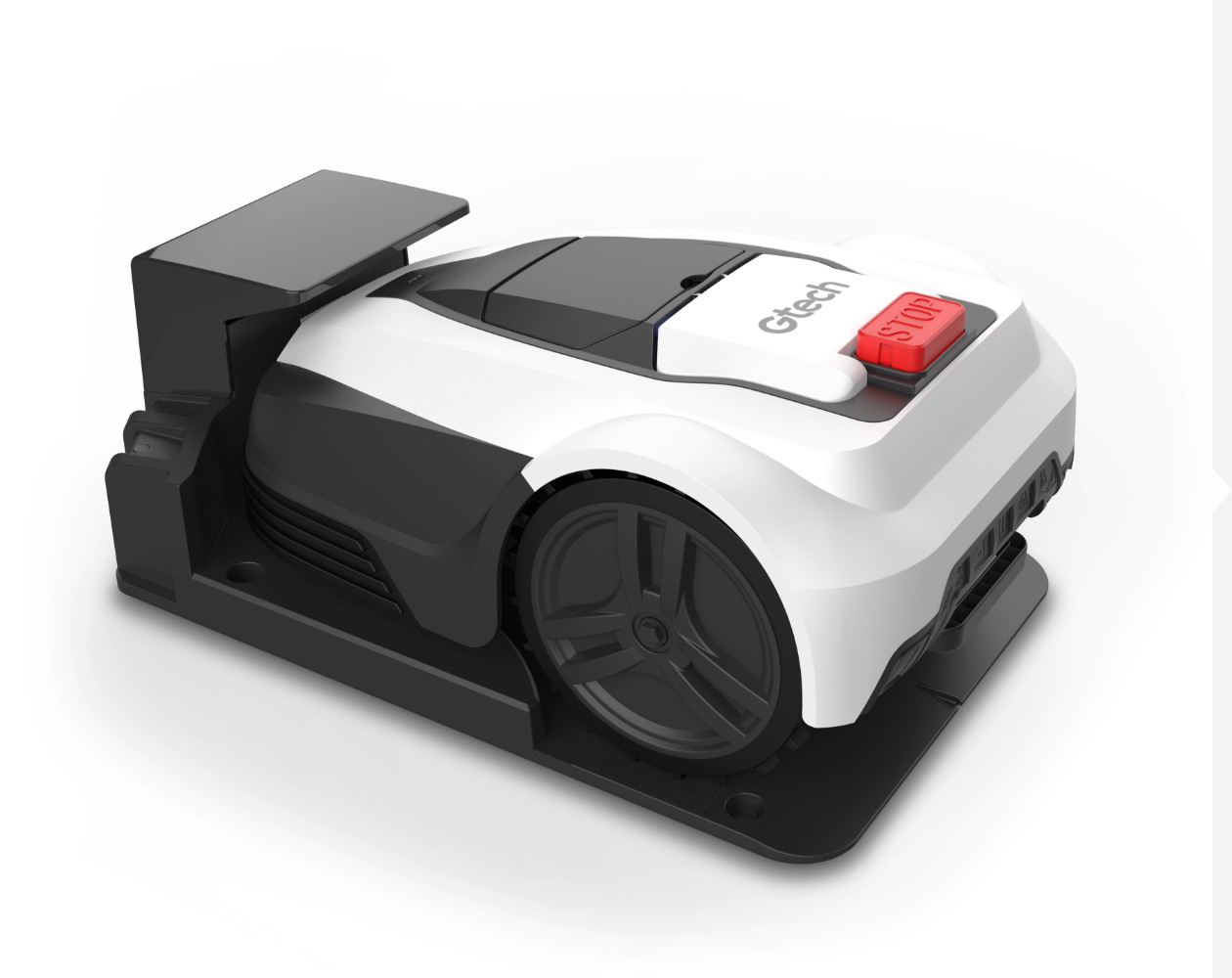 Runtime
Our RLM50 Robot Lawnmower will manage its own cut cycles, simply program the robot when to start and end each day and leave it to do the rest. The robot lawnmower monitors its own battery use, never letting it go below 30% state of charge. It will cut your lawn for up to 90 mins before returning to base and recharging itself within 120 mins. Once charged it will return to mowing the lawn using a different route, ensuring an even cut.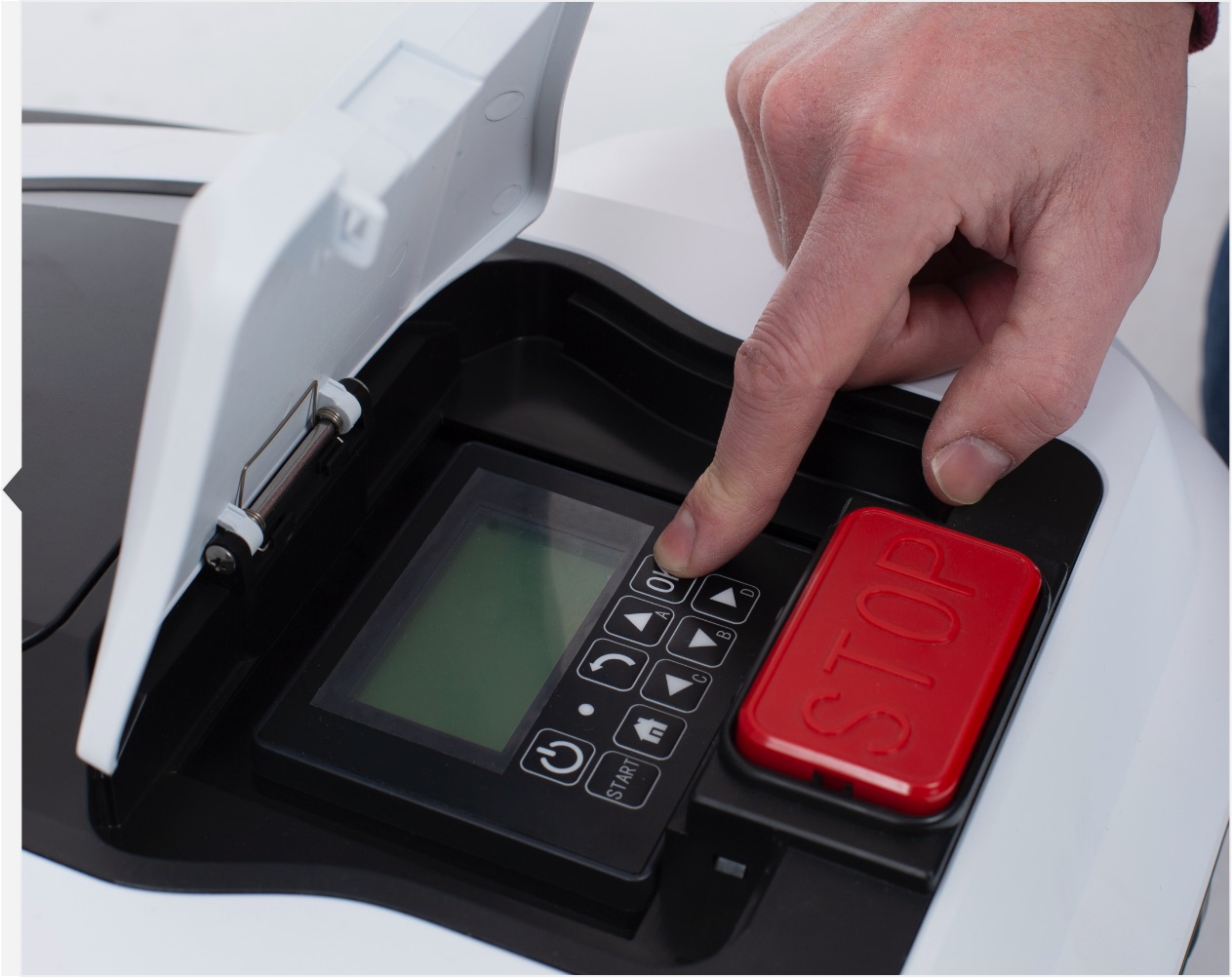 Simple Controls 
Access the mowers features via the LCD panel to schedule your cut 24 hours a day, with a choice of 3 cutting modes. Standard mode allows the mower to move randomly across the lawn, cutting in different directions for a universal lawn in a few weeks. Zonal mode focuses on specific areas or prevents repeat mows of problem areas. Spot mode will start from a chosen point and cut radially. Using the control knob, you can also select cut heights between 55 and 25mm, for the perfect look.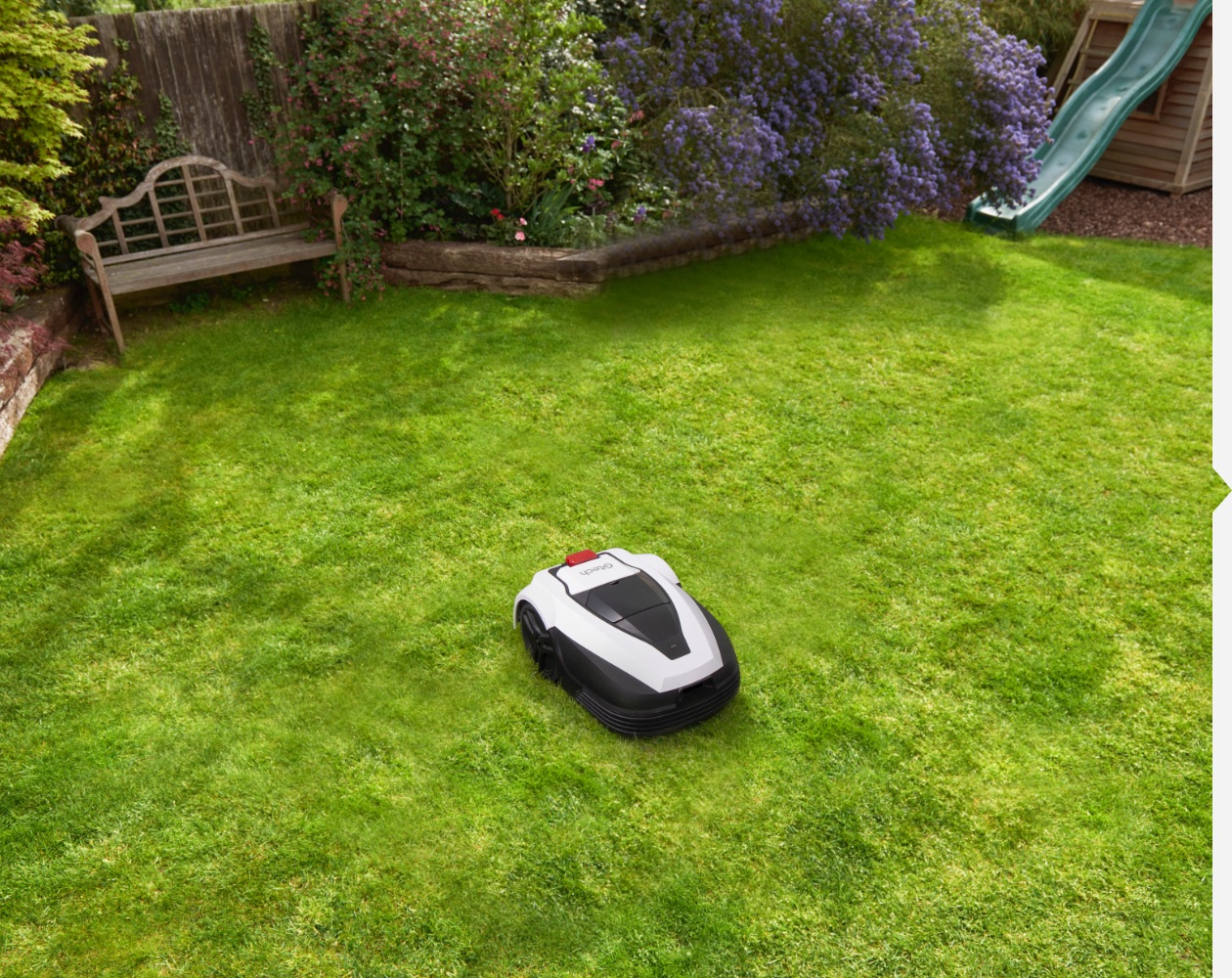 Max lawn size
Our RLM50 robot lawnmower is ideal for almost all home gardens mowing lawns up to 625m² in size / 25m x 25m; roughly equivalent to 2 tennis courts. It can also handle inclines of up to 30%, which covers most domestic gardens.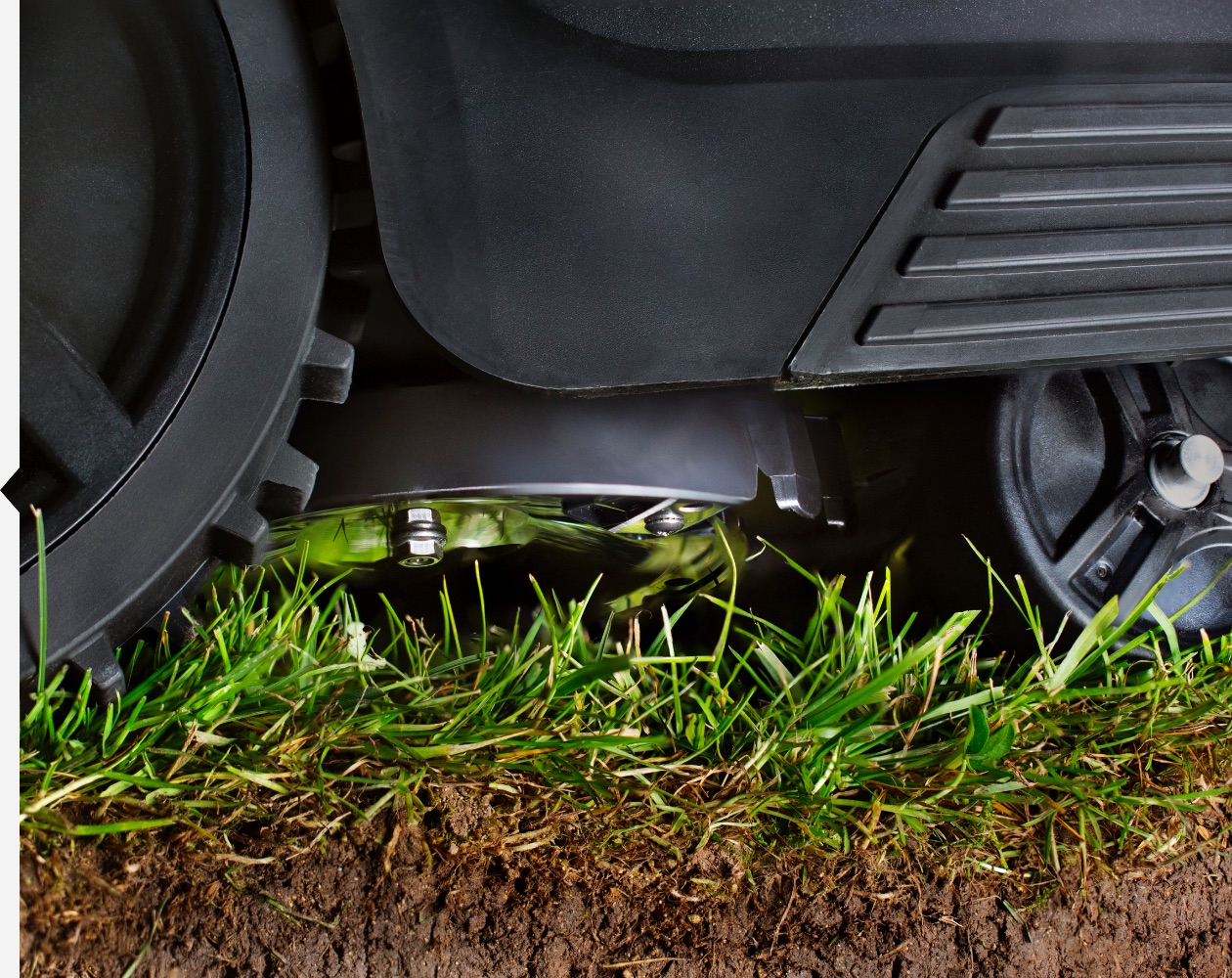 No grass box to empty
Our robot lawnmower is very efficient, the cutting process removes any need for a waste bin and removal of grass cuttings. The lawnmowers sharp carbon steel blades cleanly cut very small pieces of grass as it travels. The fine grass clippings drop back to ground to naturally decompose and self-fertilise the soil, keeping your grass healthy and removing any need for a waste bin.
*Runtimes quoted may vary depending on condition of grass being cut.
‡Energy use based upon 4 charging cycles/day = £0.05. c/o Office National Statistics. UK Overall Average Variable Unit Price 0.174 (£/kWh).
All products ordered from www.gtech.co.uk or by telephone from Gtech are covered by a 30-day money-back guarantee. If you change your mind, we ask that you return the product to us in its original condition in its original packaging with your proof of purchase within 30 days. We will happily either exchange it or give you a full refund. Please note we are happy to arrange the return carriage but we do ask that you cover the cost which incurs a charge of £10. Our 30-day money-back guarantee does not affect your statutory rights.
Includes 2-year manufacturer's warranty.