Explore Our Stick Vacuums Range
Introducing


Stick Vacuum Cleaners

Get full cleaning versatility from our new Pro 2 and Pro 2 K9 stick vacuums. These high performance cordless vacuum cleaners can be used both as an upright and handheld for whole home cleaning.
Browse all Products
Pro 2

The Pro 2 stick vacuum provides versatile, high performance cleaning for your home.

Stick & Handheld Vacuum
Powered Brush Head
Low Maintenance, Hygienic Cleaning
LED Lights

Pro 2 K9

Our new and improved versatile stick vacuum is perfect for homes with pets or tougher cleaning challenges.

Stick & Handheld Vacuum
Powered Brush Head
Low Maintenance, Hygienic Cleaning
LED Lights
Strengthened with Aluminium
Floorcare accessories
Keep your home and Gtech products in tip top shape with our range of floorcare accessories...
Explore floorcare accessories
Stick Vacuum Cleaners from Gtech
If you're looking for a reliable, high performance cordless vacuum cleaner that clears crumby carpets and fine dust, take a look at our top-of-the-range stick vacuums.
Lightweight and easy to store, Gtech stick vacuum cleaners are the ultimate companion for hectic households. The Gtech Pro 2, for instance, is a lightweight, cordless slim vac– no wonder it's a customer favourite for quick and easy freshening of fiddly areas, like stairs and under furniture.
Our stick vacuums are also incredibly versatile. Unlike upright vacuums , the motor and dust container sit neatly in the handle.
This means you can transform your cleaner into an ergonomic handheld vacuums whenever smaller cleaning jobs demand your attention.
With this portability, you can then effortlessly clean awkward areas and hard-to-reach places – just replace the power floor head with the extension tube attachment.
Best of all, you won't need to worry about nasty dirt blockages disrupting suction in your Gtech stick vacuum – and it's all thanks to the bag. That's right, our stick vacuums pack away dust and debris in a breathable, triple-pleated internal bag. This means you get easy, efficient cleaning every time. And if this results in fewer trips to the bin and zero dust clouds undoing your cleaning efforts? Well, you can just thank us later.
Visit our Pro 2 and Pro 2 K9 stick vacuum cleaner product pages to find out more.
Bagged or Bagless
Bagged Vacuum Cleaners
No dust cloud from bin emptying
Low maintenance and ideal for allergy sufferers
No cleaning or maintenance of vacuum filters
Added cost when additional bags are needed
Shop Bagged Vacuums
Bagless Vacuum Cleaners
Easy disposal of collected dirt & debris
No need to purchase additional bags
Not as suitable for allergy sufferers
Cleaning or replacement of filters
Shop Bagless Vacuums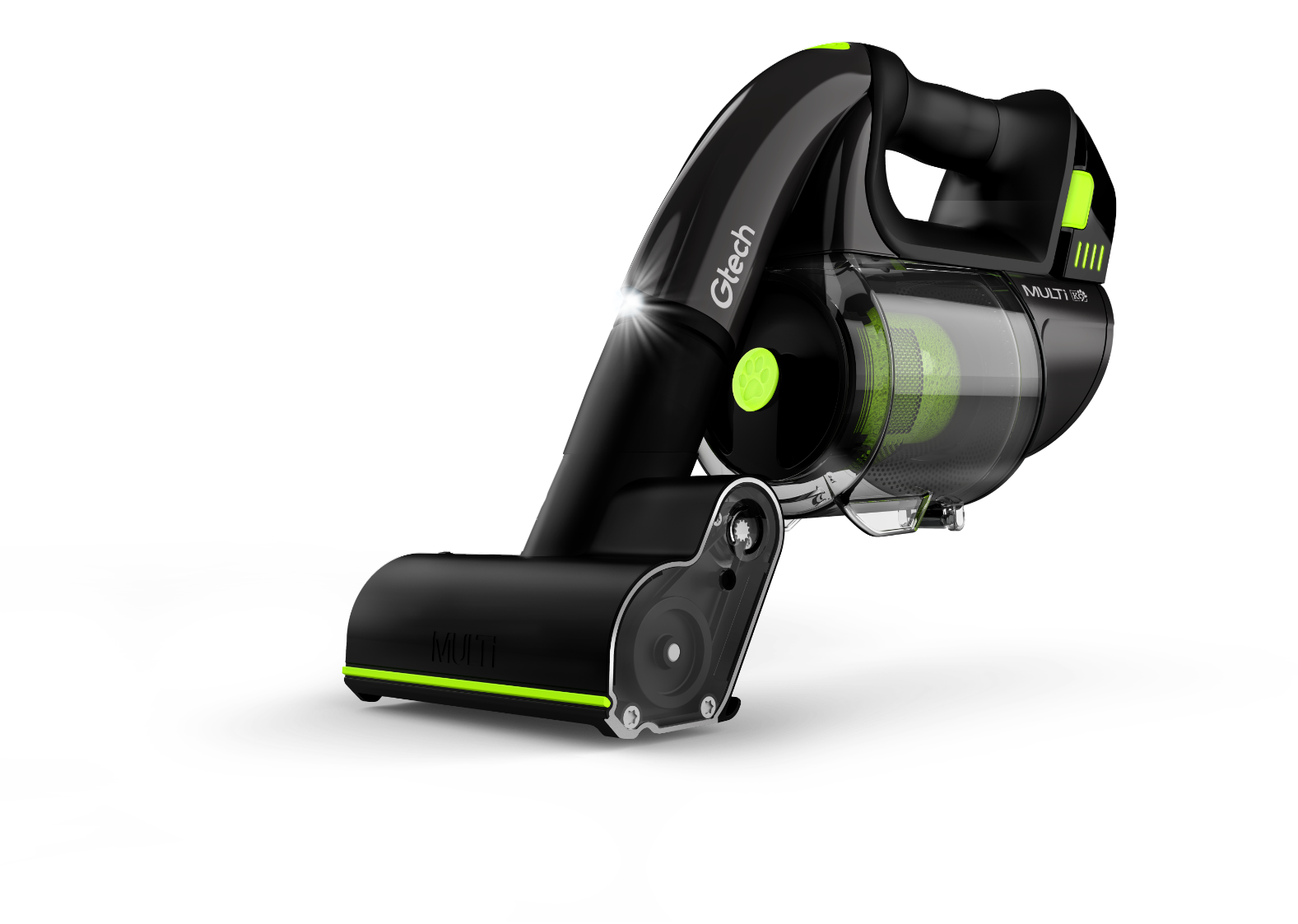 Stick Vacuum Cleaner FAQs
Our stick vacuums take four hours to fully charge. Users can choose to run in 'Eco' mode, providing 40 minutes of continuous cordless cleaning, or ramp up performance with 20 minutes of 'Max' mode.
Versatile, lightweight and hygienic, our stick vacs can tackle any cleaning project. Try our
Pro 2
stick vacuum for cleaning perfection.
They are. Just remove the extension tube from the handle and replace it with a dusting brush, crevice tool or power brush to get through your 'to do' list.
Yes. The
Pro 2
comes with hygienic, easy-to-remove dust bags. Pop-out and replace whenever your bag is full. You can buy replacement vacuum bags for the Gtech Pro 2 vacuum cleaner.
Our
Pro 2 K9
tackles pet hair with ease, plus you can easily to transform your Pro 2 K9 into handheld mode to clean pet hair from your car and upholstery. The Pro 2 K9 cordless stick vacuum also comes with a scented cartridge to keep your home smelling fresh and odour free.