Illuminate darker spaces with the small and powerful task light. The cordless Gtech Task Light's 180° swivel head targets the light exactly where you need it. Use the small and lightweight Task Light almost anywhere to help with reading, DIY, crafting and so much more.
Includes Power Tool 20v Battery & Charger
150 or 300 Lumen Light Settings
Up to 18 Hours Run Time
180° Swivel Head
5W Power
Bundle Includes
Task Light Bare Unit
Power Tool Battery
Power Tool Charger
£40 Saving on the Task Light Bundle Compared to buying items individually.
Special Price
£59.97
Regular Price
£99.97
Free Next Day Delivery
2 Yr Warranty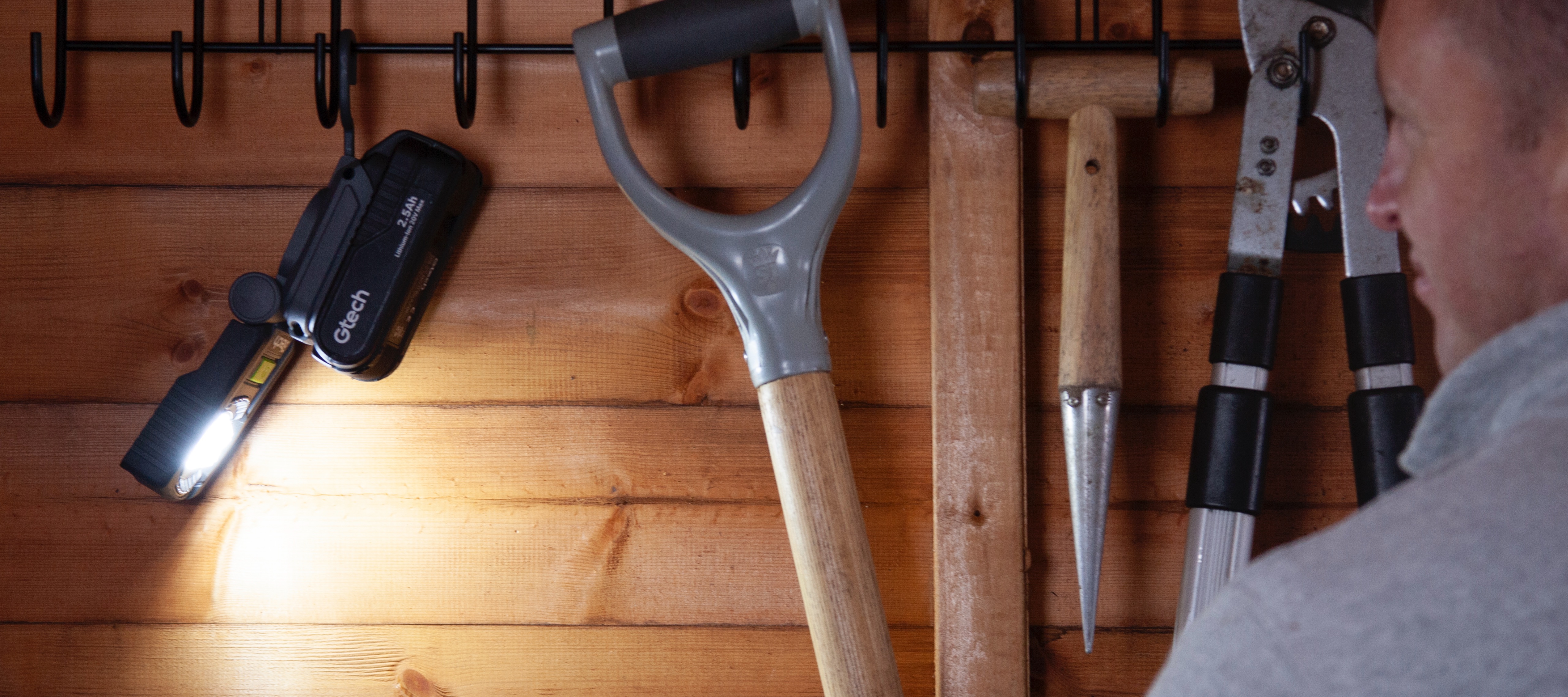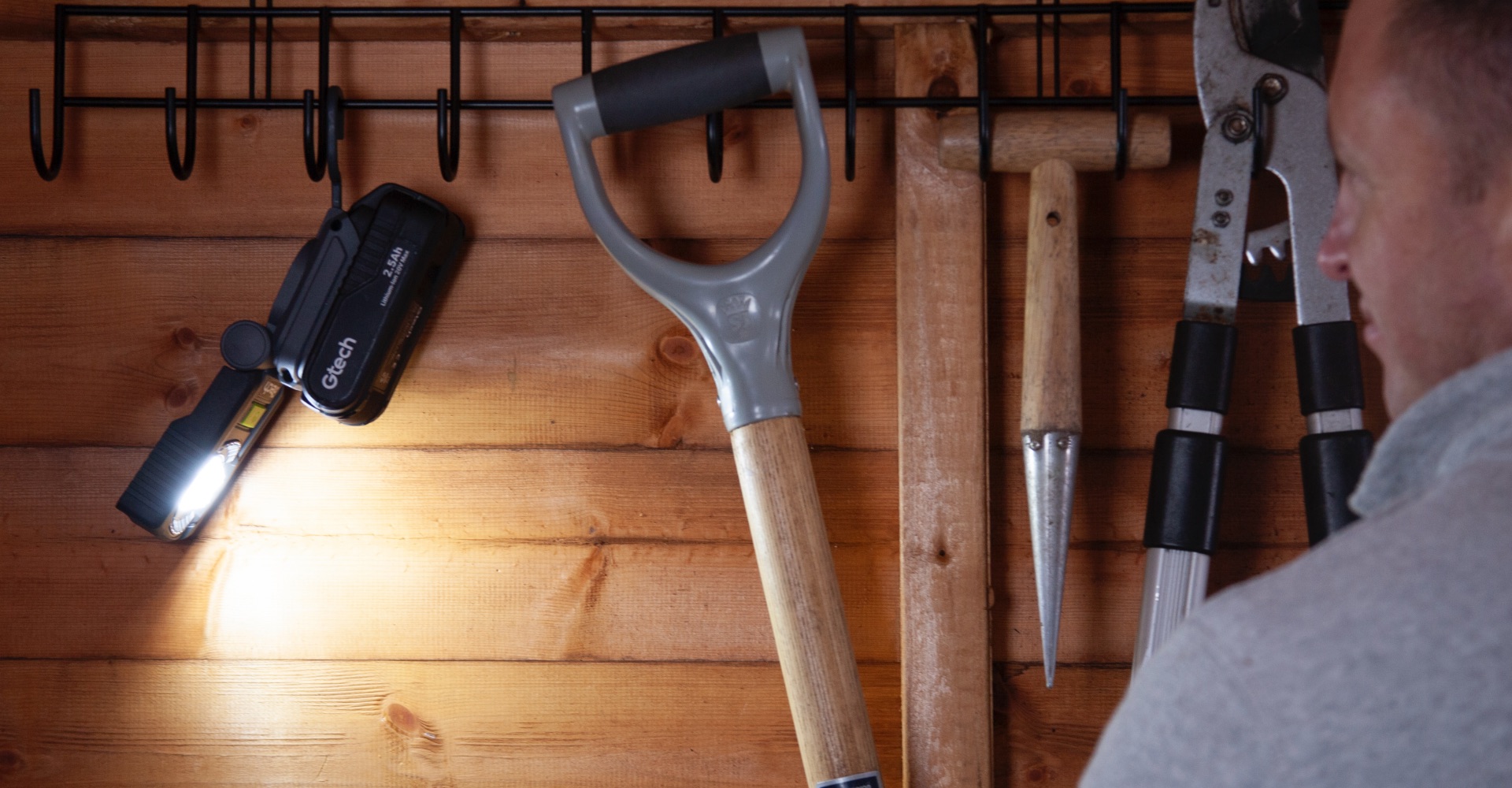 Neat and Tidy
The Gtech Task Light is compact and can be operated hands free. Slide the Universal 20V battery onto the body to create a convenient lighting solution weighing just 600g. The Gtech Task Light can easily be adjusted to turn the light beam through 180°, suitable for use anywhere in the home.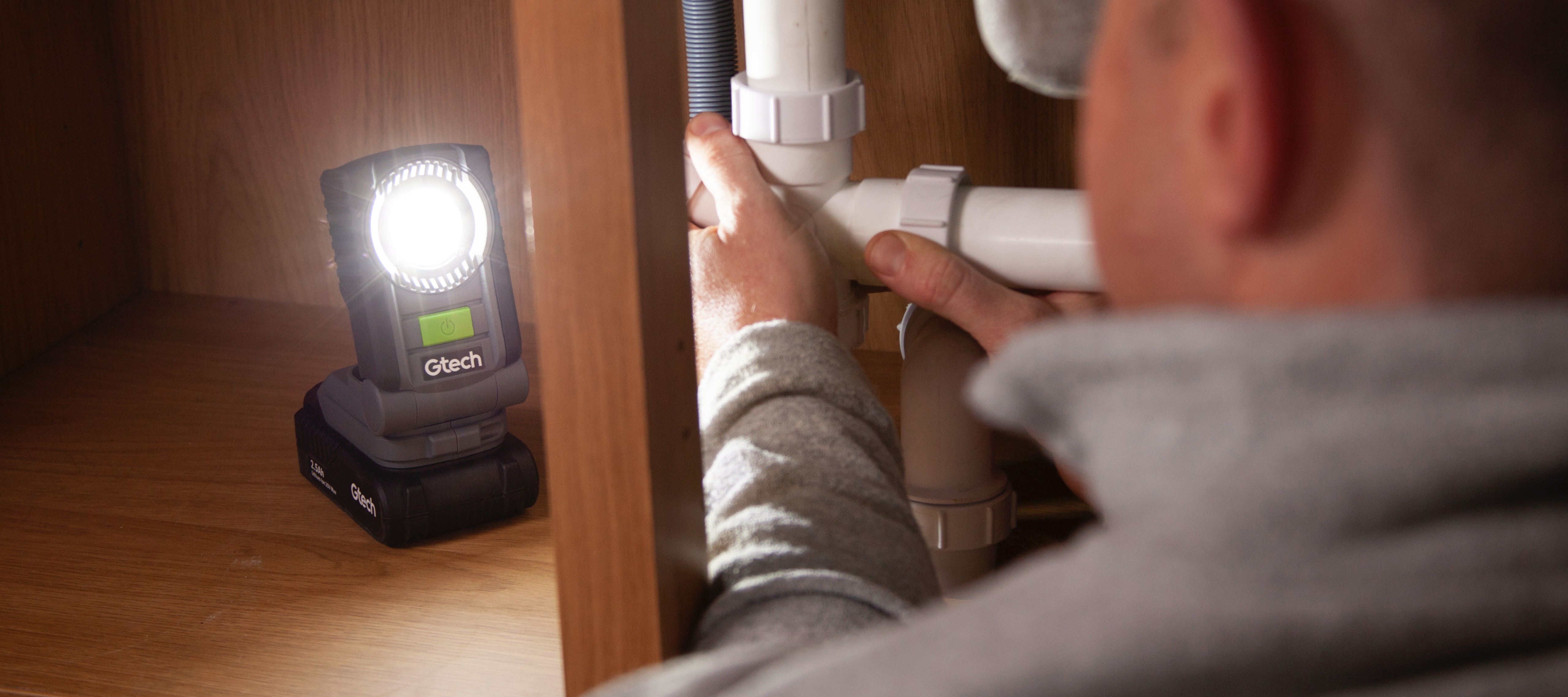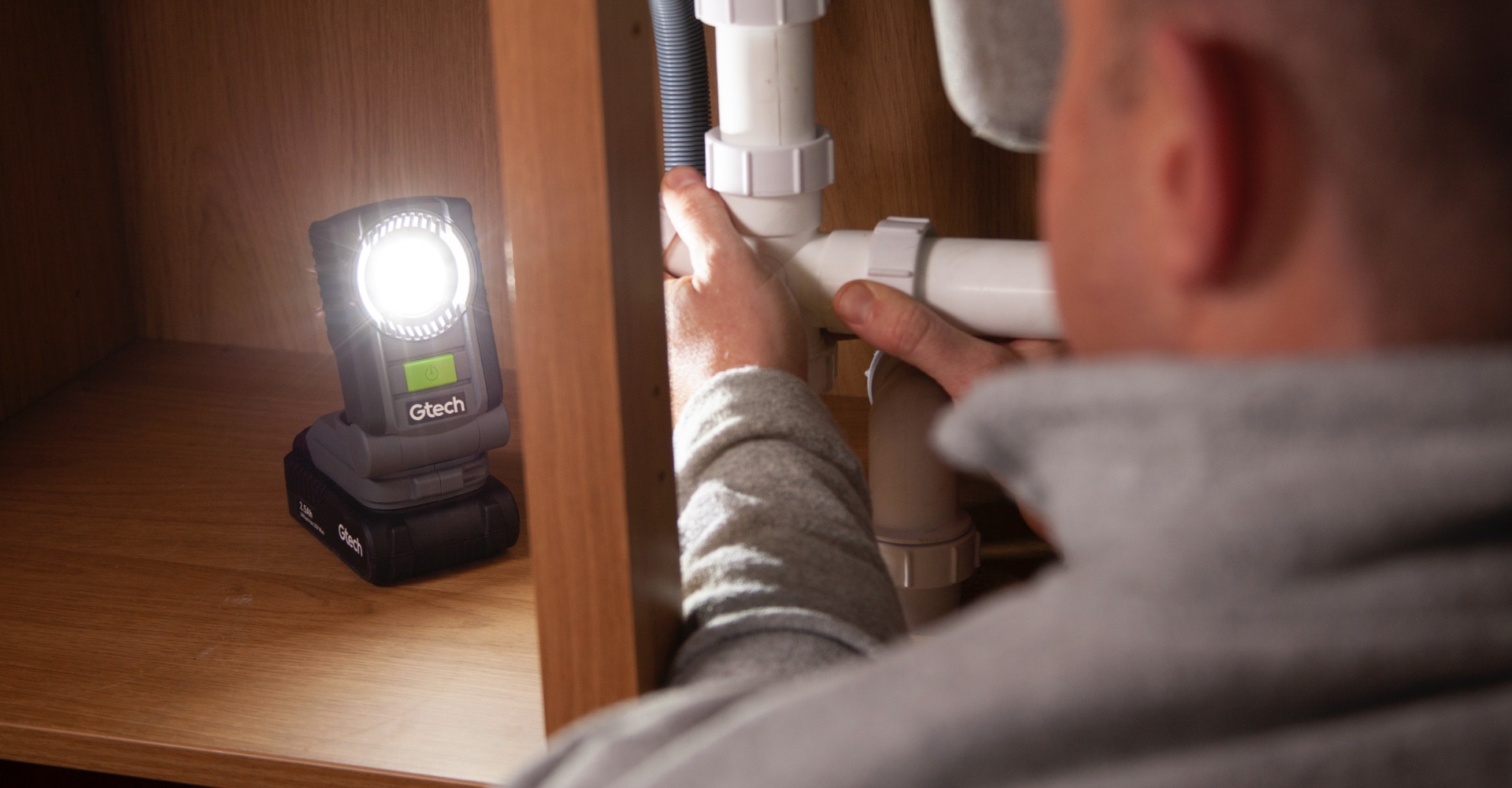 Simple
The Gtech Task Light has two brightness settings and two beam options. By tilting the head unit, you can provide light where you need it. The light beam can be adjusted between ambient and focussed by turning the profiled lens cover.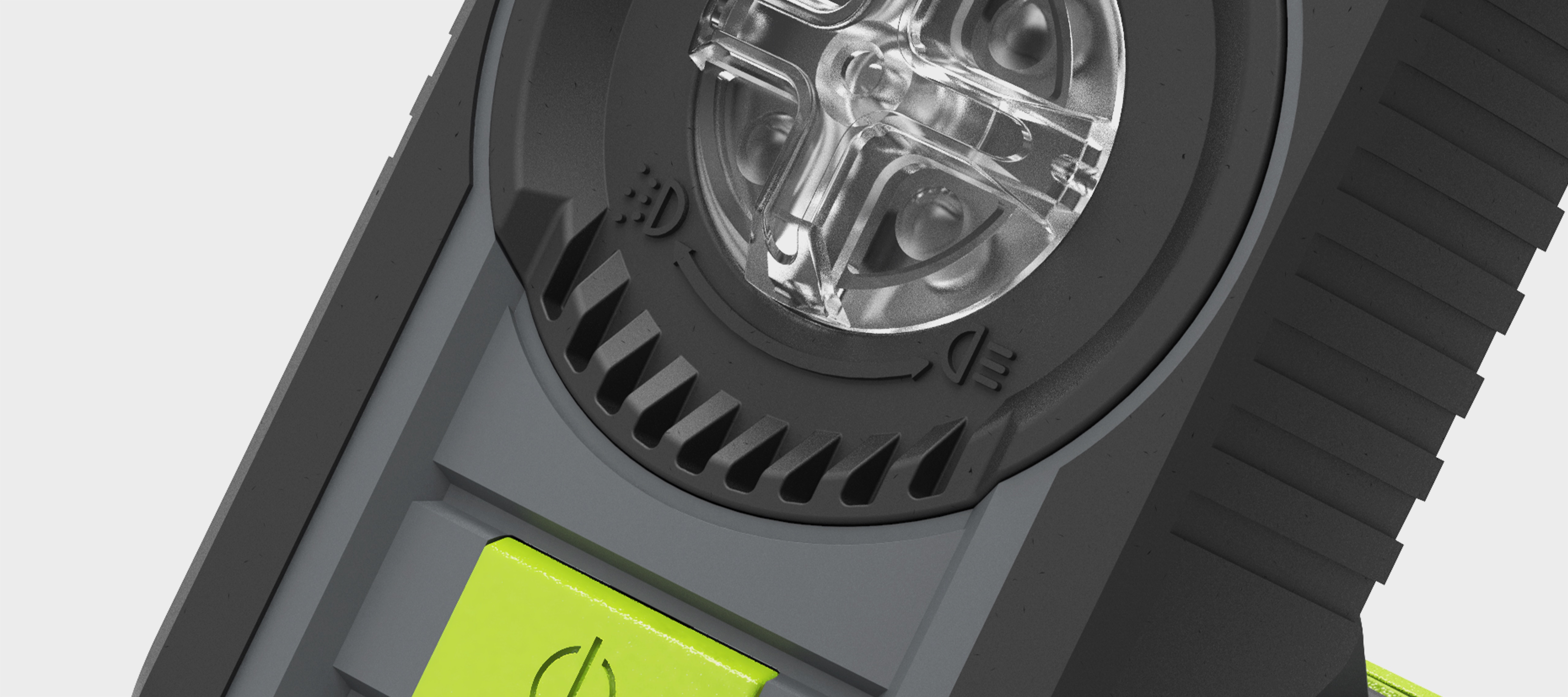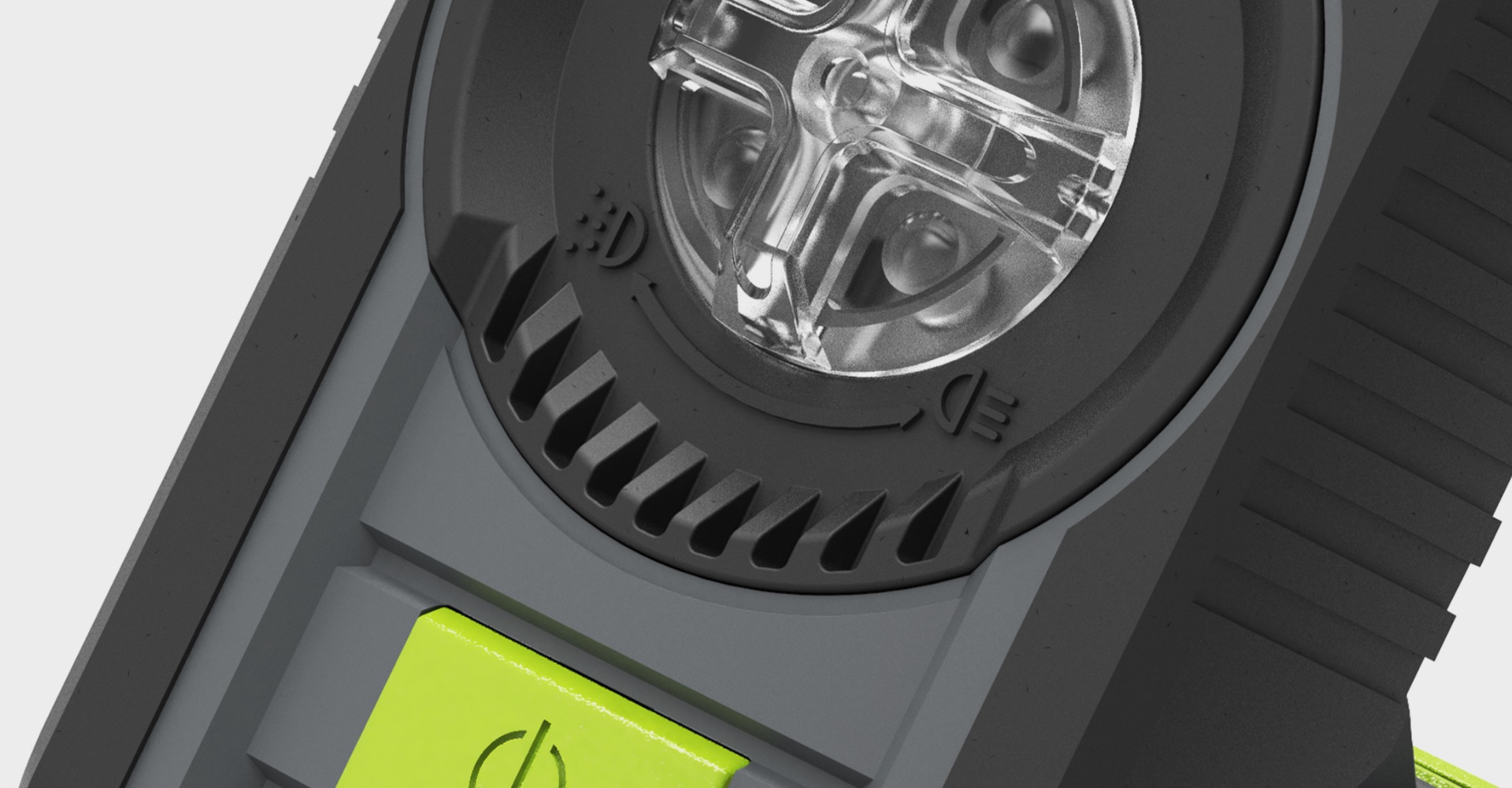 Duel Power
Using the Universal 20V battery, the Lithium-ion technology supplies a consistent source of energy. The light comes with two brightness options. High power mode supplies 300 lumens for up to 9 hours, whilst energy efficient power saving mode supplies 150 lumens of light for up to 18 hours use.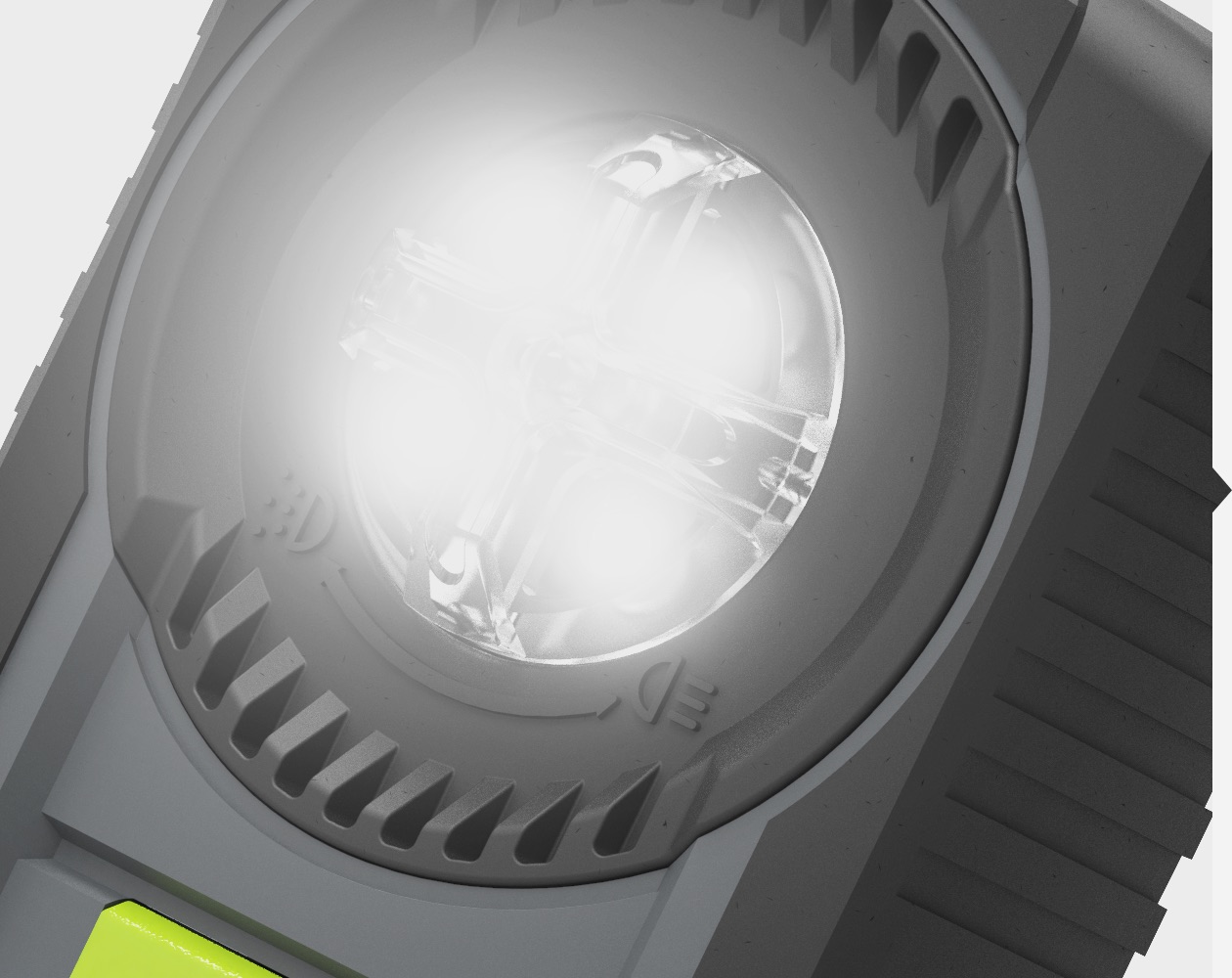 Reliable LED's
The compact and tidy Task Light has 4 flush LED's, using the latest generation of LED technology, the diodes are flush mounted directly onto the circuit board to provide a lifetime of use.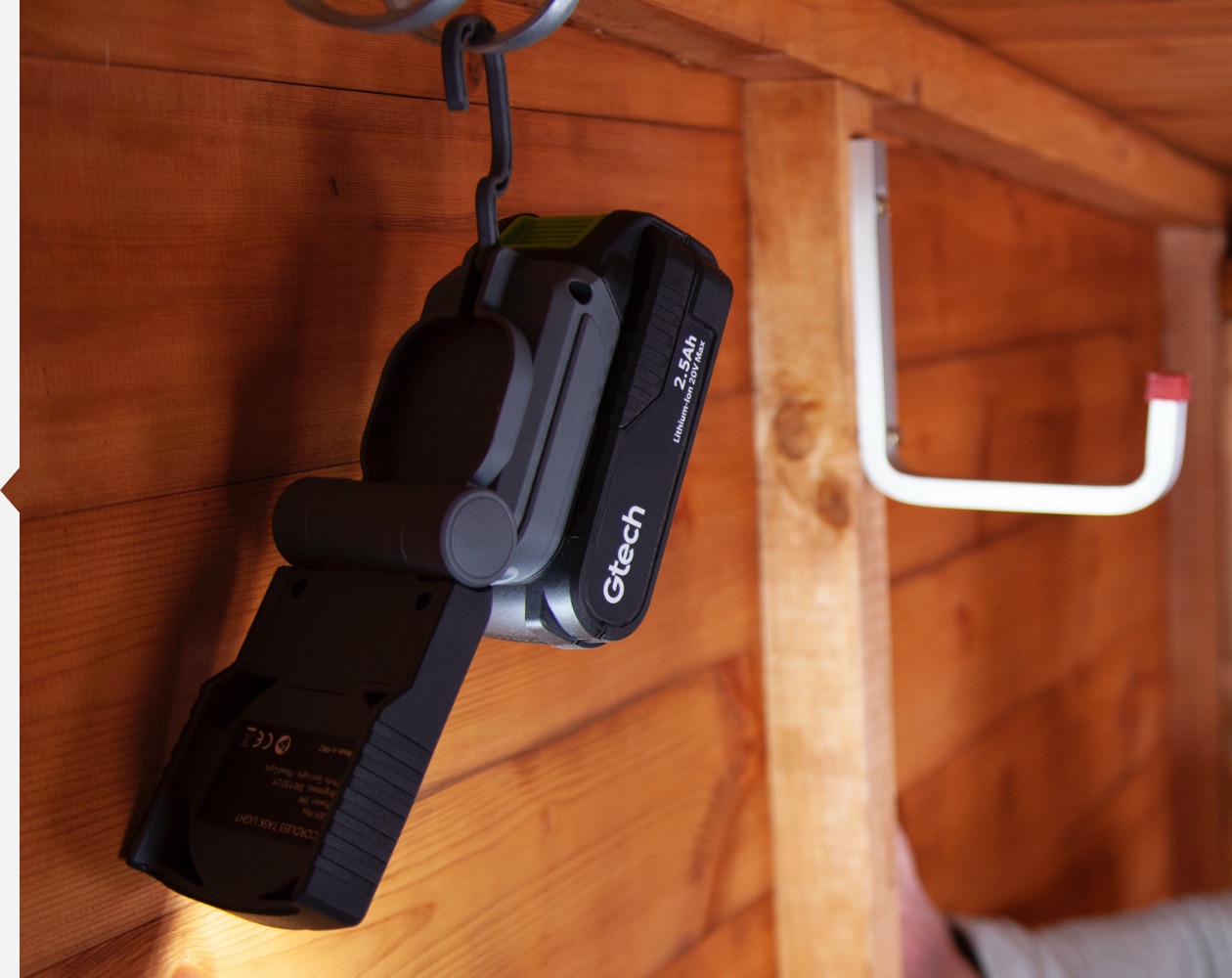 Hanging hooks
You can stand the Gtech Task Light upright on its base or use the hanging hook to position the light where you need it most.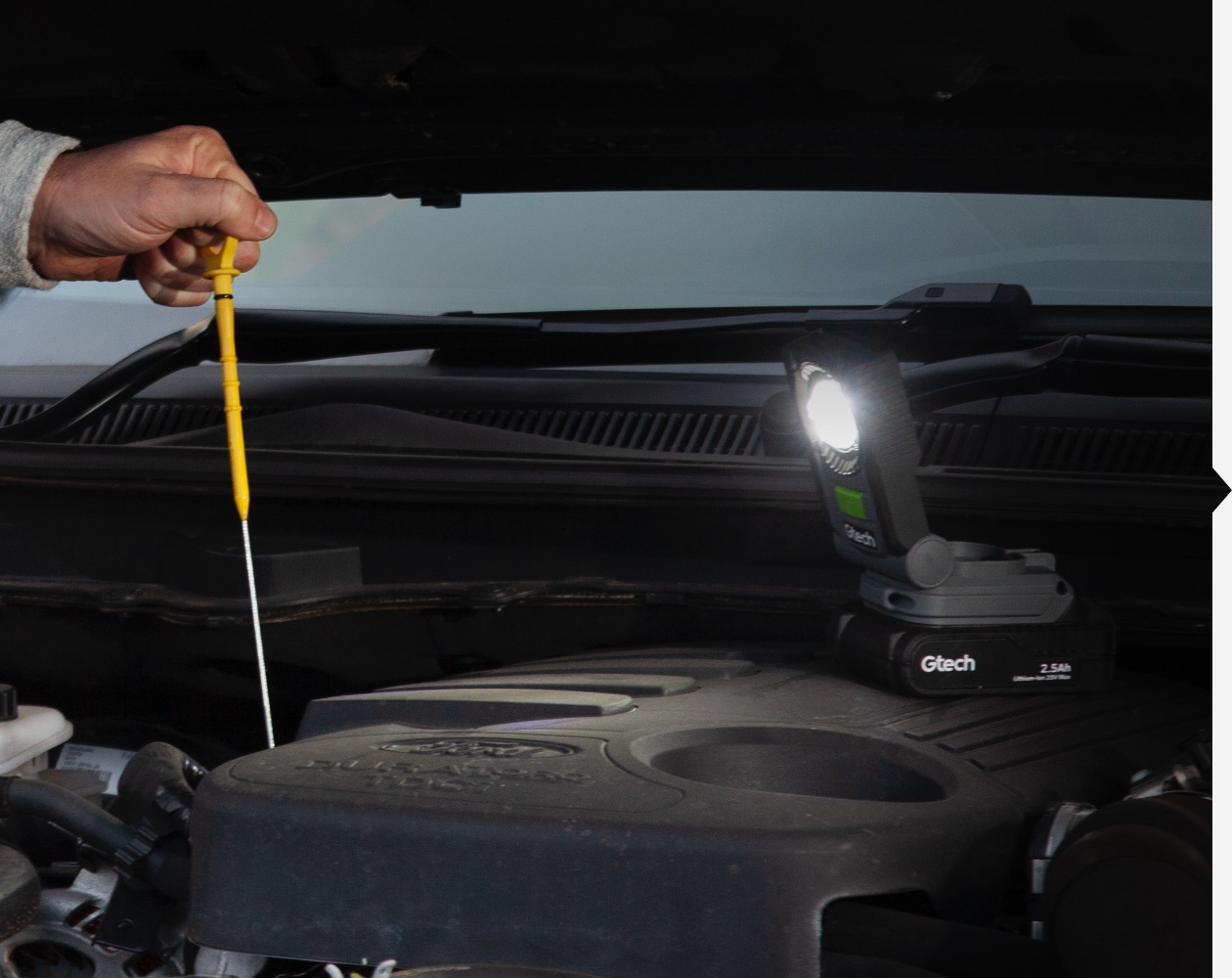 Adjustment
The light head can be adjusted through an arc of 180° to focus the light on the task at hand. The LEDs provide up to 5W of power which can be used to light the whole room or simply twist it to direct the light where you need it most.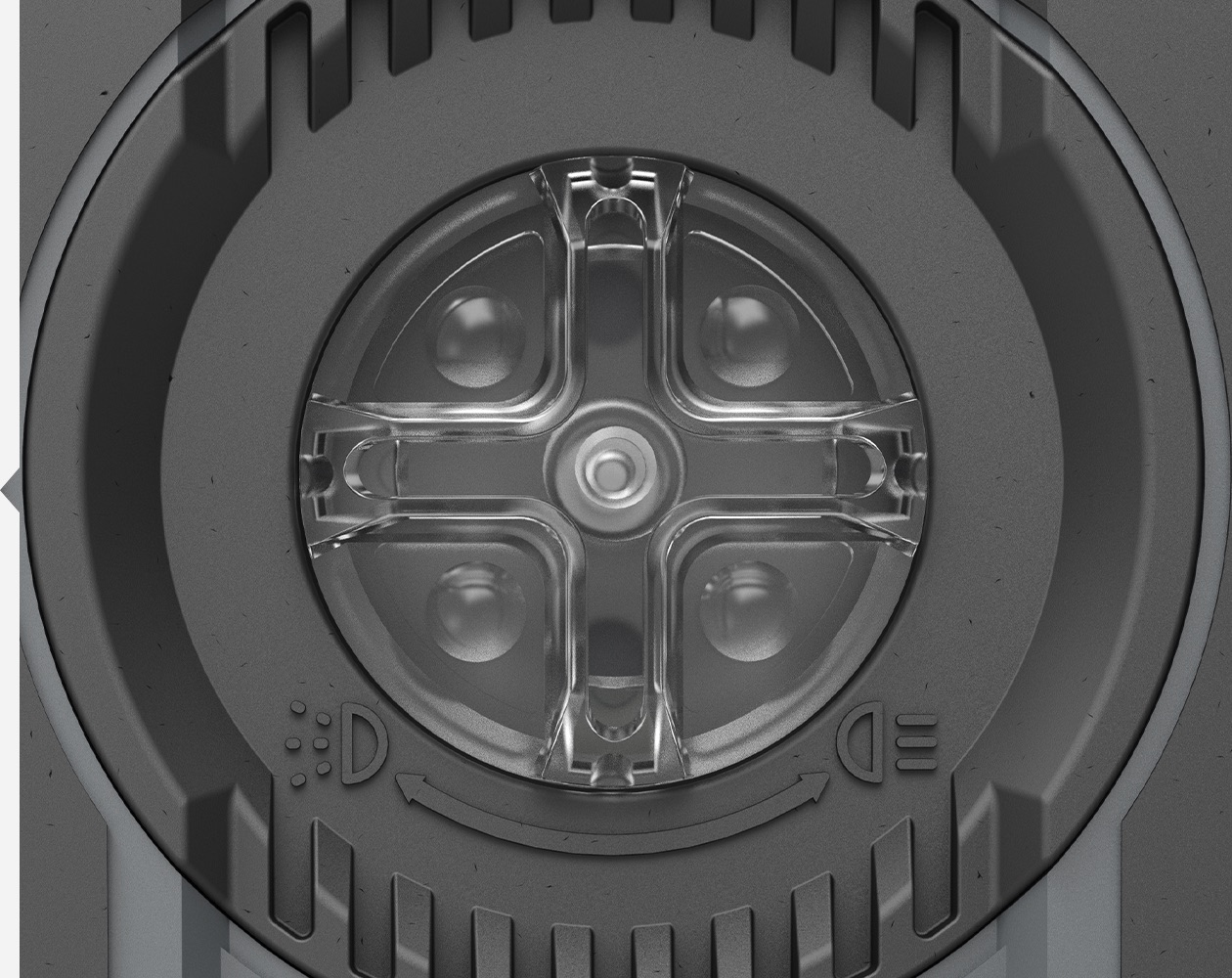 Beam Options
Turn the lens cover to switch the light beam between diffused and focussed. The 4 LEDs provide powerful cool white light – just where it's needed.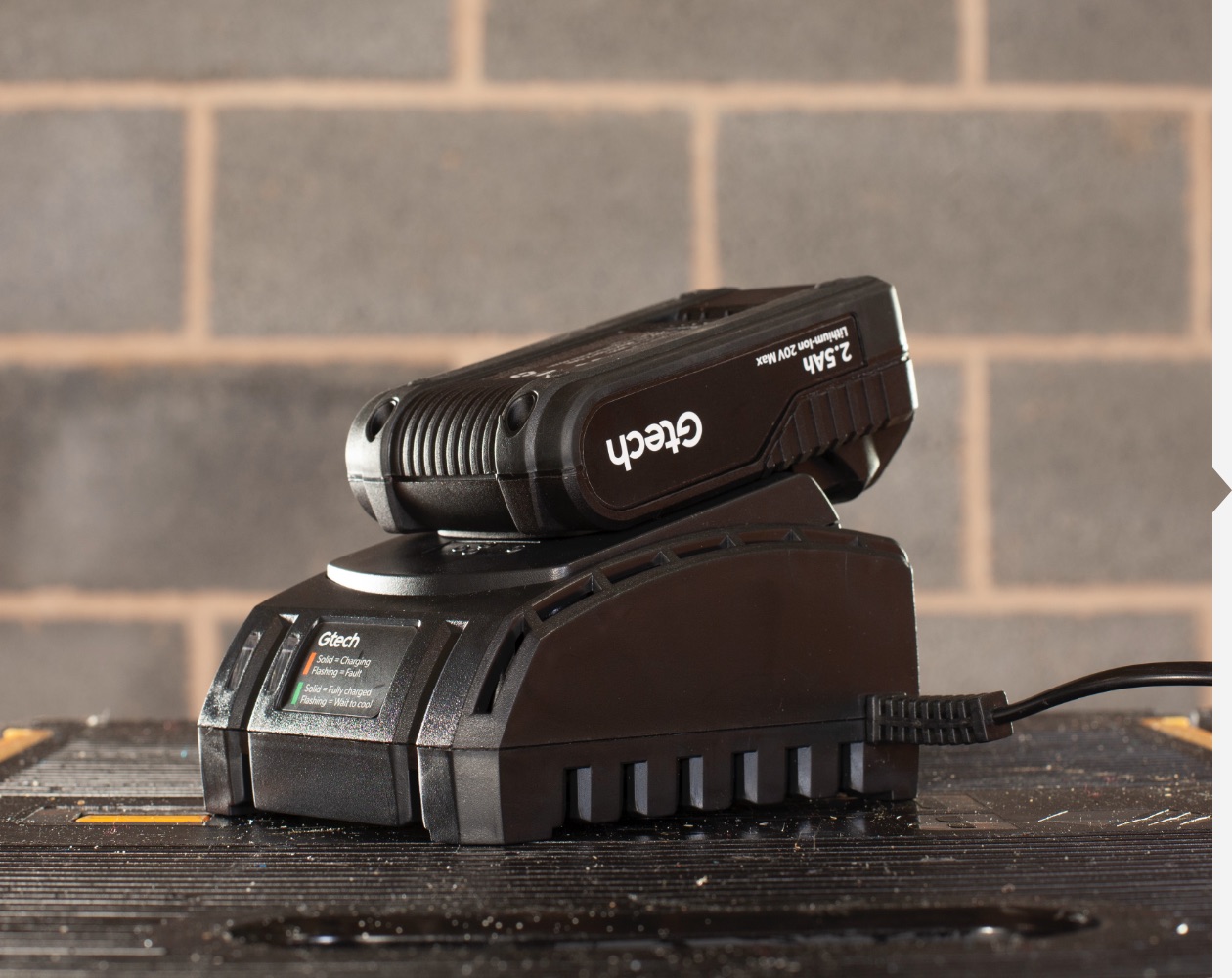 20V Power Tool battery
All of our Gtech power tools use a common 20V battery* and charger so you can build up your collection at a more affordable price. Check out the full Power Tool range here.
*Runtimes quoted may vary depending on materials and task.
All products ordered from www.gtech.co.uk or by telephone from Gtech are covered by a 30-day money-back guarantee. If you change your mind, we ask that you return the product to us in its original condition in its original packaging with your proof of purchase within 30 days. We will happily either exchange it or give you a full refund. Please note we are happy to arrange the return carriage but we do ask that you cover the cost which incurs a charge of £10. Our 30-day money-back guarantee does not affect your statutory rights.
Limited 2-year manufacturer's guarantee.